Destiny 2's Xur has arrived on Earth with a pulse rifle and the Hunter class' best PvP armor piece
Xur has returned in Destiny 2, and this weekend, he has found his way to Earth's European Dead Zone for the first time.
Just like always, he has arrived with one Exotic weapon, and one Exotic armor piece for each class in the game. Here's where Xur is and what he's selling in Destiny 2 this weekend.
Where is Xur?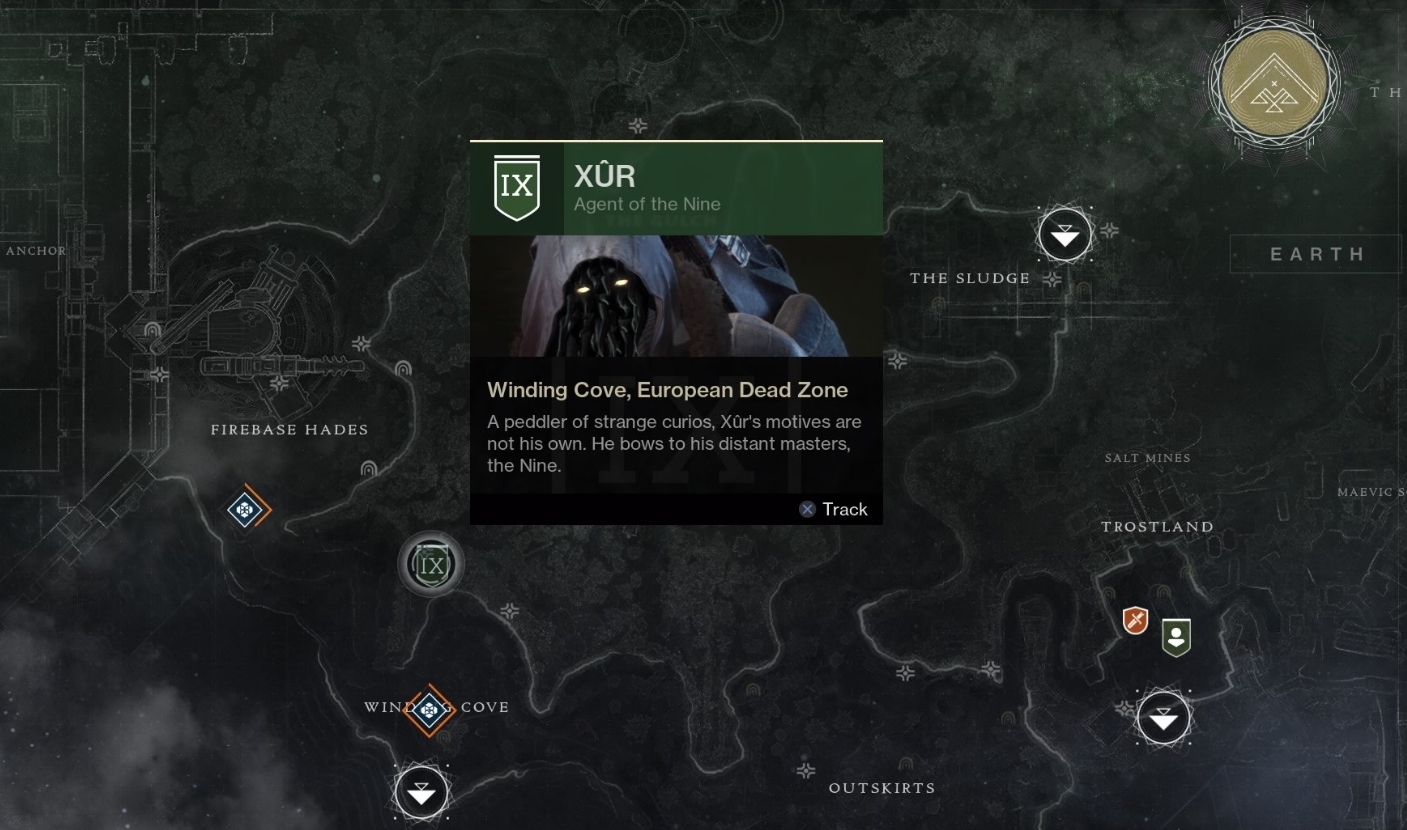 Xur can be found in the Winding Cove section of the European Dead Zone, or EDZ. He is on top of a cliff next to a crashed Fallen ship.
This week's Exotic weapon is Vigilance Wing, a Trials of Osiris-inspired pulse rifle. This weapon fires a five-round burst, and when a nearby ally is killed, you gain health regeneration and increased movement speed. As it stands, Vigilance Wing is one of the better pulse rifles available in Destiny 2. It is being sold for 29 Legendary shards.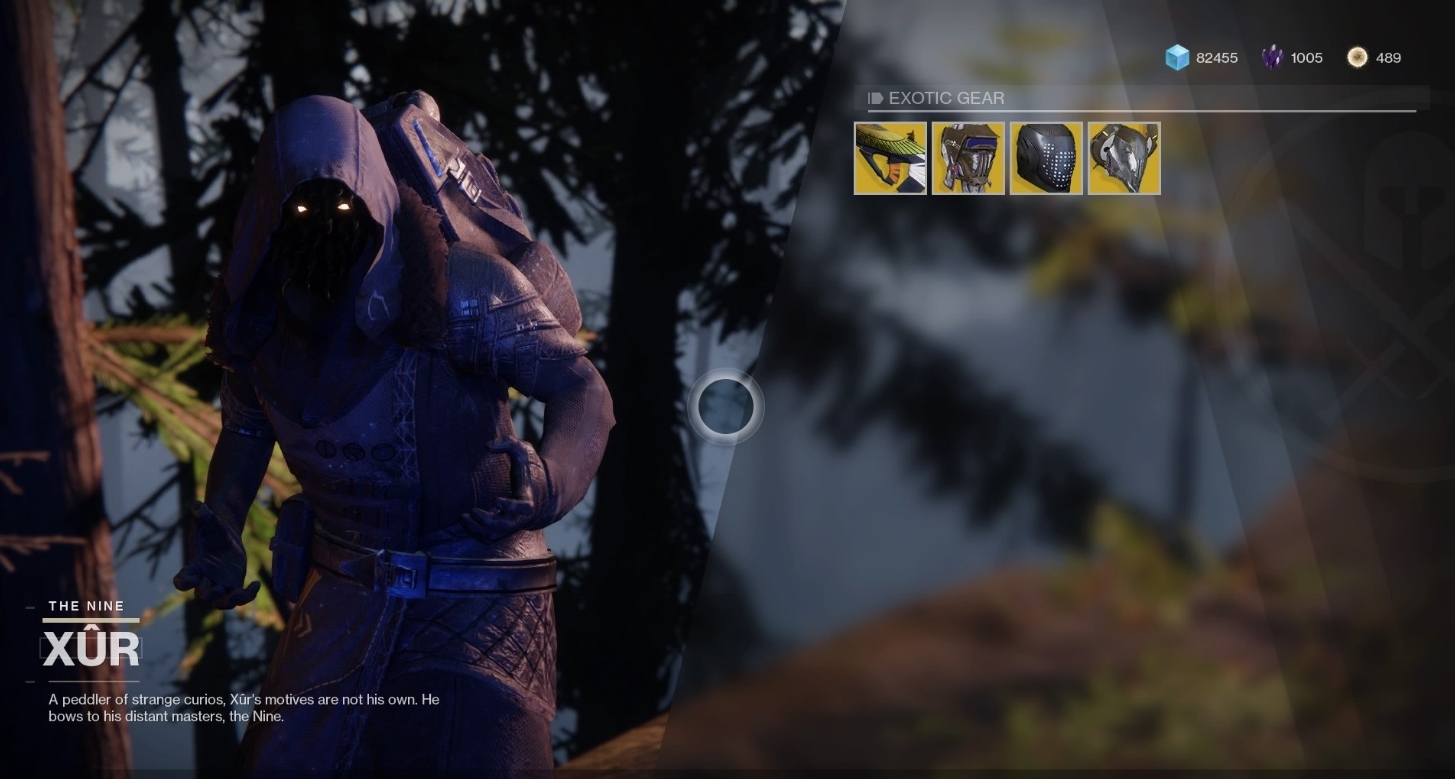 This week's Warlock armor is Nezarec's Sin, which is meant to be used on the Voidwalker subclass. This helmet increases your ability charge rate when you get Void damage kills, so pairing it with the Warlock's Void class makes it a soild choice in Crucible and PvE. It is being sold for 23 Legendary shards.
The Titan Exotic armor this week is An Insurmountable Skullfort, which is returning from the first Destiny. This sparkly headpiece has a perk called Transfusion Matrix, which triggers health regeneration and restores melee energy with Arc melee abilities. Pair it up with the Striker subclass and go nuts. It is being sold for 23 Legendary shards.
The best Exotic this week, though, goes to the Hunter. The Foetracer helmet will visually mark targeted enemies, meaning that if you damage a target, they will remain marked by a red X when they leave your line of sight. This is incredibly invaluable in the Crucible, where a lot of gunfights are down corridors and around corners. As a bonus, the helmet also deals more damage to low-health enemies who have been marked. It is being sold for 23 Legendary shards.
All three armor pieces this week are solid pick-ups if you don't have them, especially if you enjoy playing the corresponding subclass. But definitely pick up Foetracer, and try out Vigilance Wing, and see how you enjoy the pulse rifle.