Destiny 2's Xur is on Nessus for his final appearance of 2017
The final weekend of 2017 has brought one last poor showing from Xur in Destiny 2. All of the items he is selling this week are old, and none are from the new batch of Exotics brought into the game with the Curse of Osiris expansion.
Let's hope the Xur of 2018 is kinder than his current version.
Where is Xur?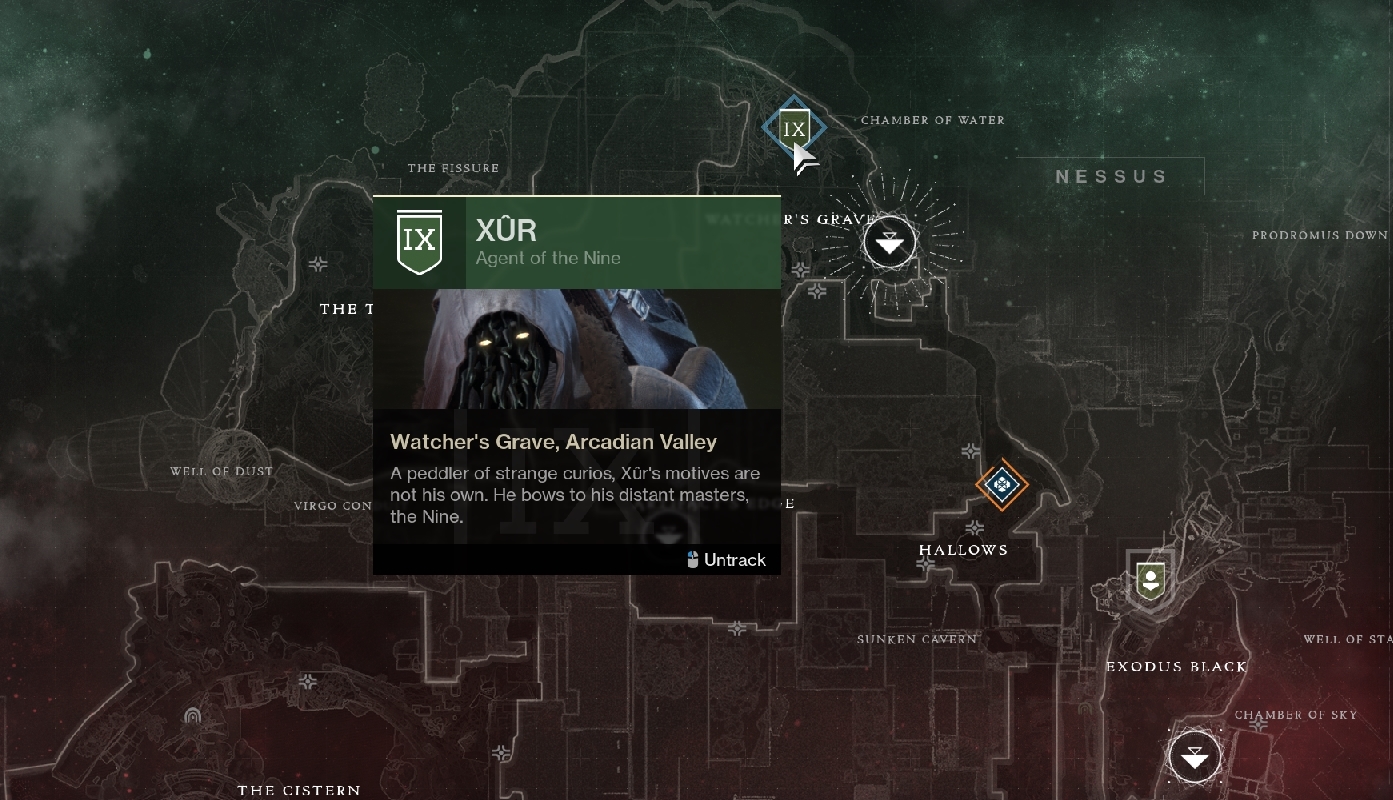 Xur is on Nessus again, in his usual spot on a giant tree limb in the Watcher's Grave section in the northern region of the map.
This week's weapon is Vigilance Wing, a pulse rifle with a Trials of Osiris aesthetic. It shoots in five round bursts, and it will heal you when allies die. It also has improved performance when you're the last living member of a fireteam. It's being sold for 29 Legendary Shards.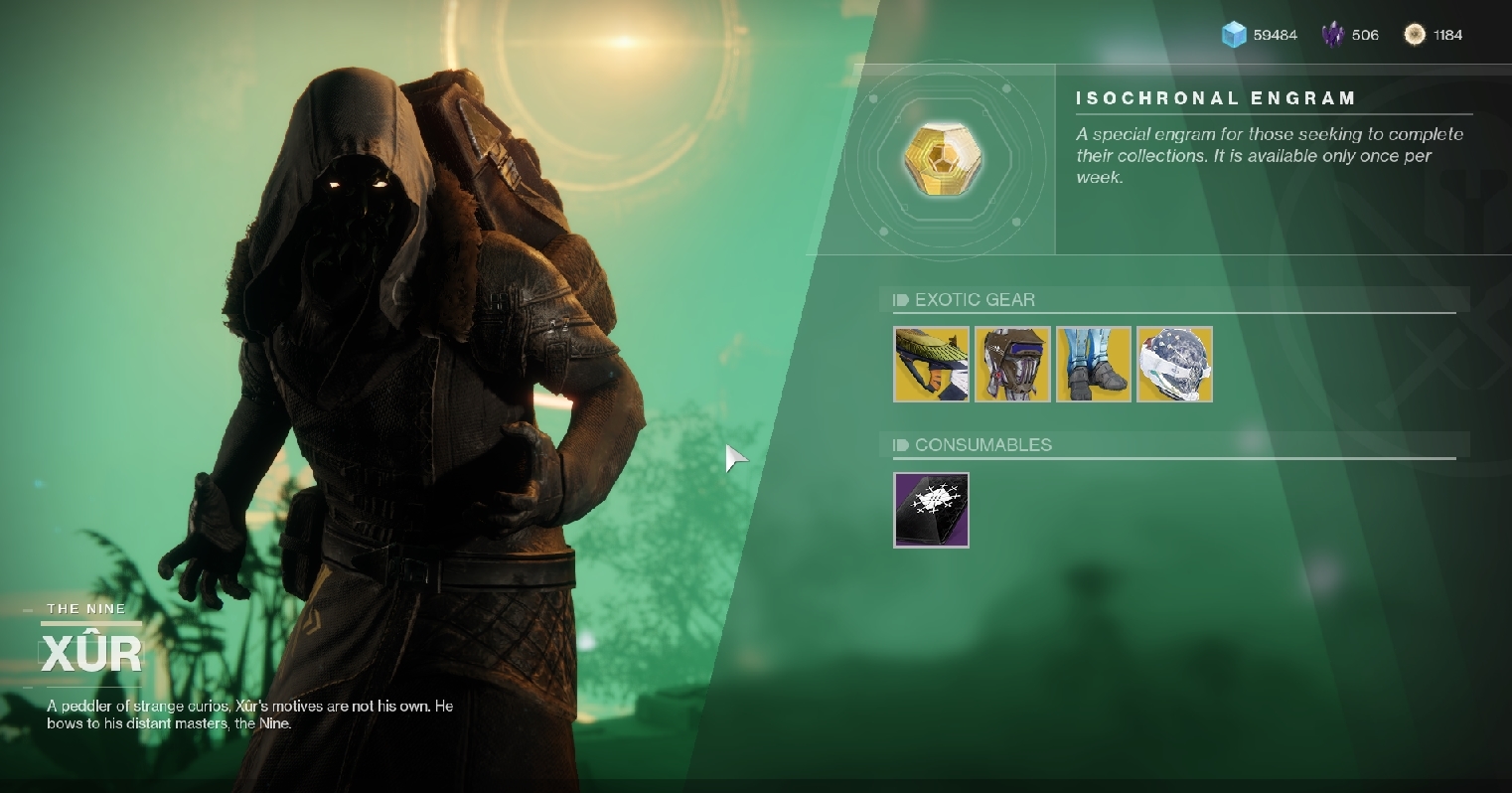 The Hunter gear this week is Foetracer, a helmet that is exceptional in PvP. This helm will mark targets you've damaged with a visual indicator, meaning that you will still be able to see them for a short time even after they've left your line of sight. It costs 23 Legendary Shards.
This week's Titan armor is Peacekeepers, which are boots that pair with submachine guns. The special perk on them is that SMG's that are stowed are reloaded and readied instantly when you pull them out. They cost 23 Legendary Shards.
Warlocks get Eye of Another World this week, which is a helmet most players should have as Xur has sold it on multiple occasions. It highlights weak targets and improves the regeneration speed of grenade, melee, and Rift abilities. It also costs 23 Legendary Shards.
As always, Xur also has a Fated Engram for 97 Legendary Shards. This item has a much higher chance of rewarding a random Exotic you do not own yet, in an effort to reduce duplicate drops. He also has the Three of Coins item for 31 Shards, and that boosts your chance of Exotics dropping in activities for four hours.