Where to Find Xur in Destiny 2 This Week
For the first time ever in the PC version of Destiny 2, Xur has arrived with a selection of Exotics for sale.
Every weekend, the mysterious Xur arrives in a random planetary location to offer three pieces of armor and one weapon for Guardians to fill out their inventory. This weekend is no different.
Where is Xur?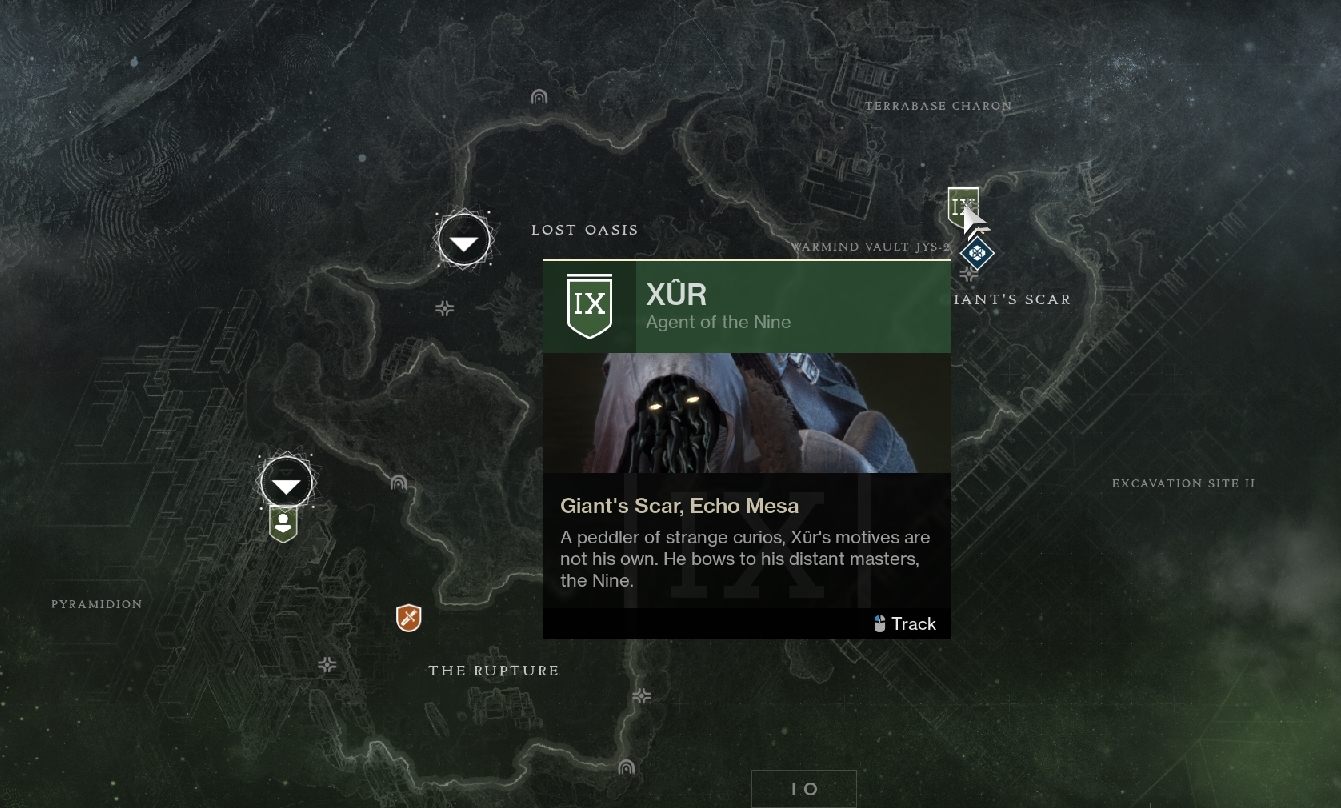 Xur is on Io this weekend, inside of a dark cave in the Giant's Scar section of the map. Just check your director for his location, as it is marked by a green roman numeral nine.
This week's Exotic weapon is D.A.R.C.I., a sniper rifle. It main unique trait is "Personal Assistant," which shows information about targets when scoped in on them. It shows things like their distance and shield health. It is being sold for 29 Legendary shards.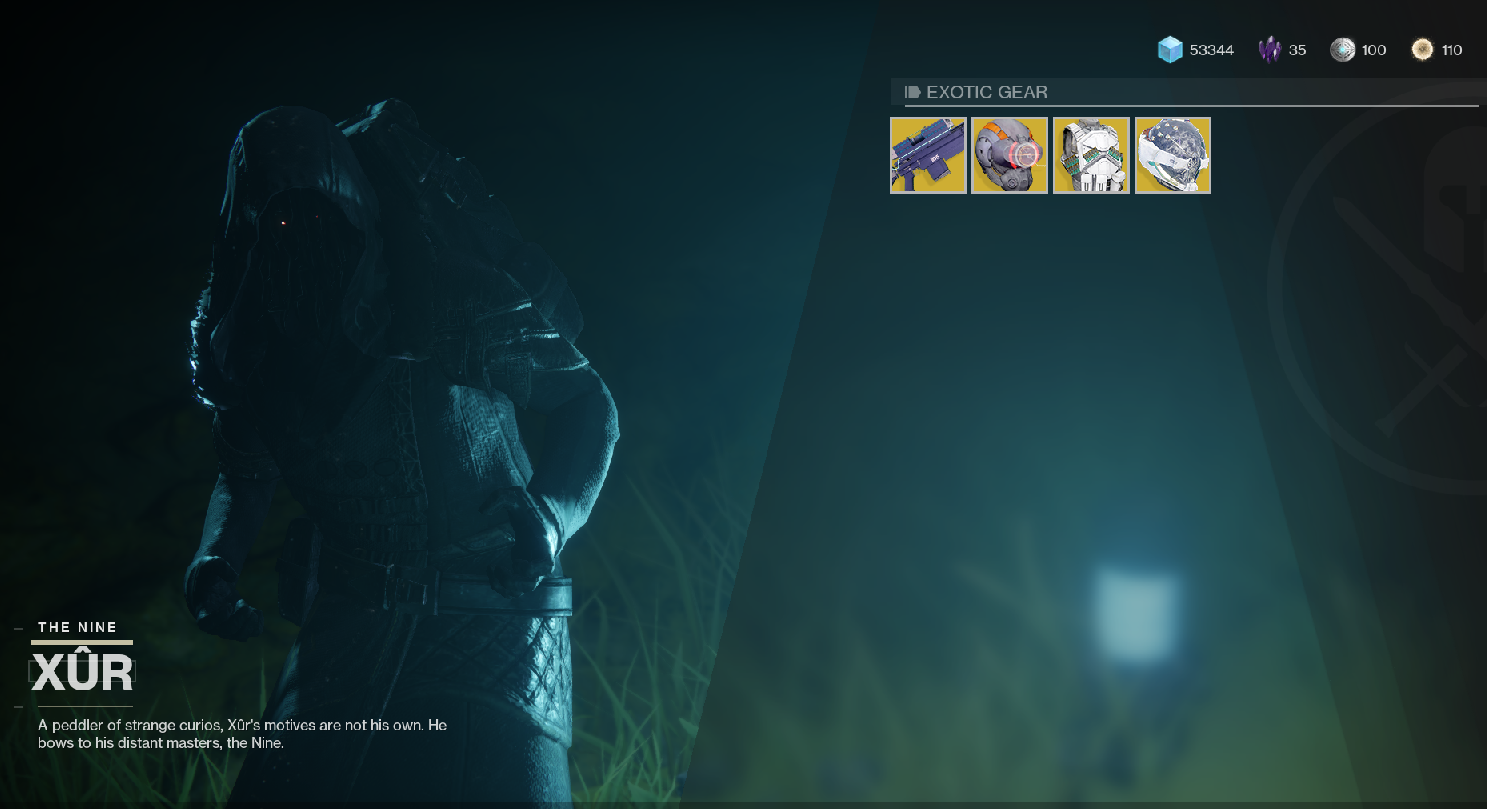 The Warlock armor this week is Eye of Another World, a helmet that works well with any subclass. When this helmet is equipped, weak enemies will be outlined in red, and it boosts the regeneration speed of your grenade, melee, and Rift abilities. It's one of the best Warlock Exotics in the game, and is being sold for 23 Legendary shards.
Actium War Rig is this week's Titan armor, and it's a solid one. This armor piece will automatically and steadily reload a portion of auto rifle magazines as you shoot it, effectively making each auto rifle's magazine larger. Every few seconds, the chest piece will add four rounds from your ammo reserves into your magazine. It's being sold for 23 Legendary shards.
The Hunter's Exotic armor this week is Knucklehead Radar, and it's a great one for PvP. This helmet allows you to retain your radar while you aim your weapon, instead of having it disappear entirely. It's being sold for 23 Legendary shards.
All three of these armor pieces are worth picking up for their respective class, but D.A.R.C.I. is a gun that is not a must-buy. If you have the shards, go for it, but the armor pieces should take priority.