Destiny 2's Xur is selling a Hunter helmet that will let you see your radar while aiming
Xur is back for another weekend, and this time, he has returned to Nessus, where he originally appeared in Destiny 2 about a month ago.
As always, Xur is selling one weapon and one piece of armor for each of the game's three classes.
Where is Xur?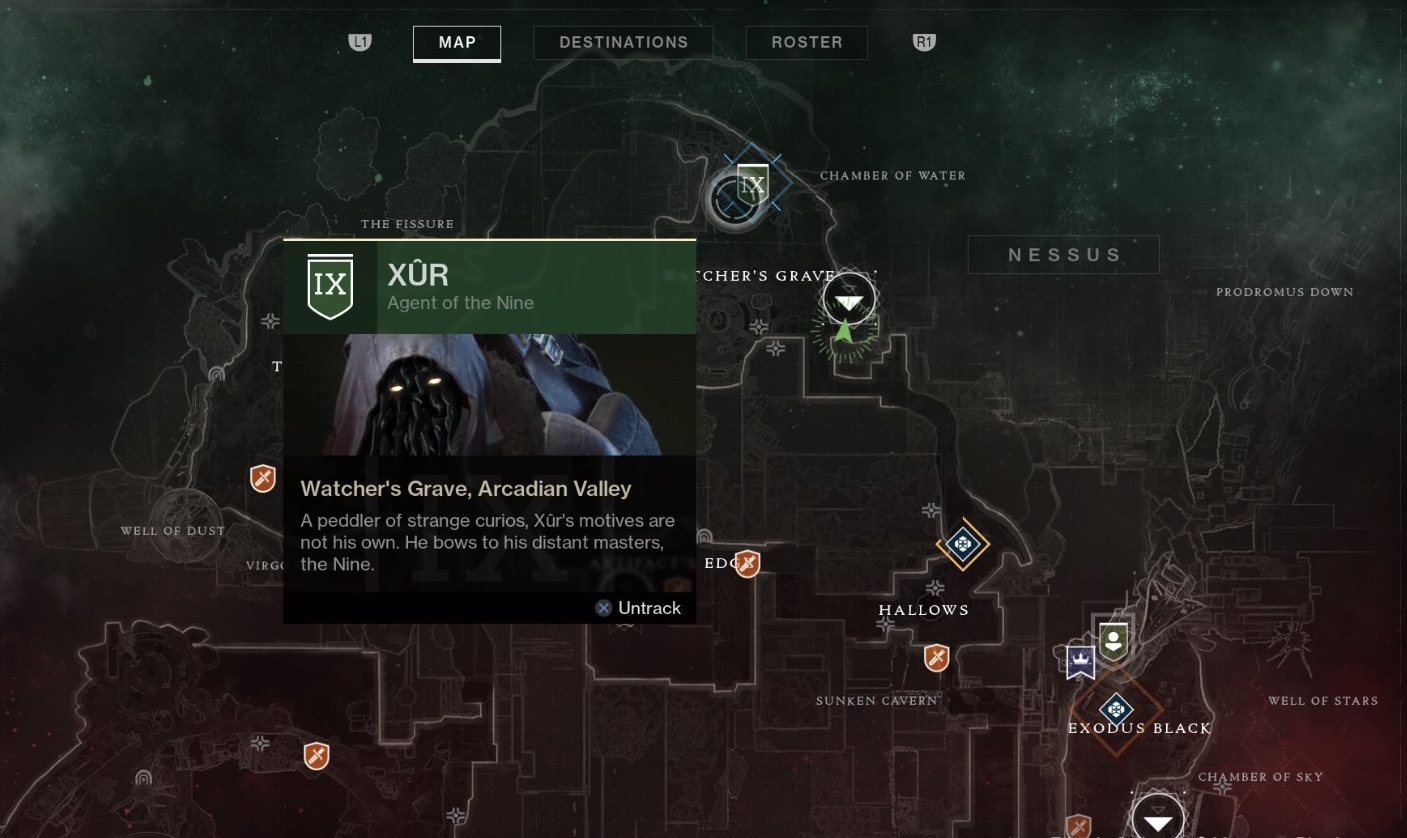 This weekend in Destiny 2, Xur is located in the Watcher's Grave section on Nessus. Just check your world map and you'll see a green logo of the Roman numeral for nine. He's hanging out on the branch of a massive tree.
This week's exotic weapon is, sadly, one of the worst in the game. Fighting Lion is an exotic grenade launcher whose projectiles bounce and explode on a delay, but they do more damage to shielded combatants that are hit directly. Rapidly killing enemies will refill the magazine. What makes it unique, however, is that it's an Energy weapon, and not a Power weapon. It's worth picking it up in the hopes that maybe one day it will receive a buff. It's being sold for 29 Legendary shards.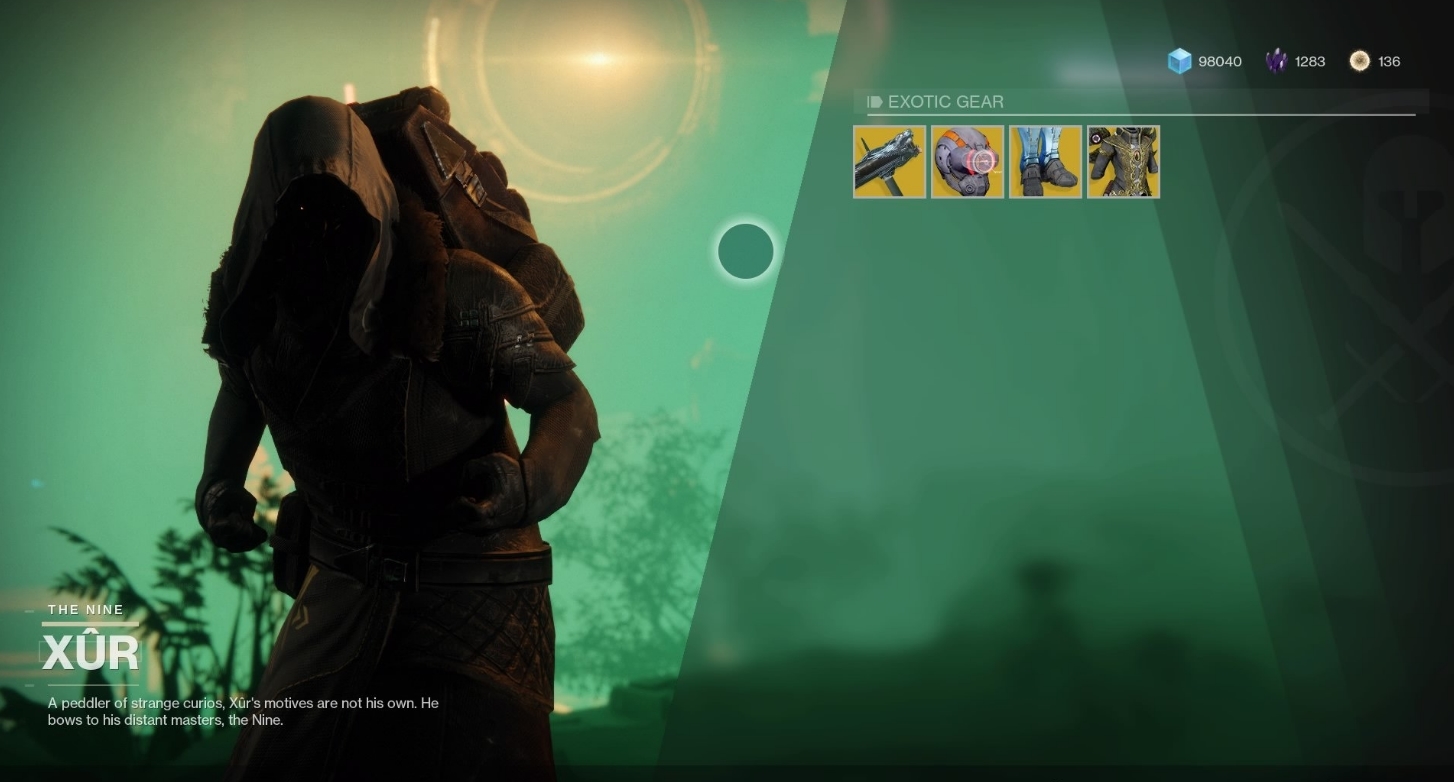 The Hunter's armor is a returning helmet from Destiny 1, Knucklehead Radar. Its perk is extremely useful in PvP, as it allows you to see your radar while aiming down the sights of your weapon. It's being sold for 23 Legendary shards.
This week's Warlock armor is Wings of Sacred Dawn, a chest piece for the Dawnblade subclass. Equipping this chestpiece will let you float while aiming in midair, and precision hits extend the float's duration. It's being sold for 23 Legendary shards.
The Titan armor is Peacekeepers, exotic boots that will work with any subclass. The special perk on these boots will reload stowed submachine guns and allow you to ready them instantly, so they're a decent pick if you enjoy SMGs in the game. It costs 23 Legendary shards.
This week's selection is pretty varied, but the only "must-buy" is Knucklehead Radar, as it's useful immediately and across all subclasses no matter the situation.