Xur is actually selling the bugged Prometheus Lens in Destiny 2 today
Xur's first arrival in season two of Destiny 2 is a big one.
Bungie has thrown down the gauntlet and actually allowed the mysterious salesman to sell Prometheus Lens, a new Exotic trace rifle that is currently broken and overpowered due to a bug.
Instead of canceling Trials of the Nine before the bug could be fixed next week, Bungie has decided to let everyone get their hands on the gun while it's broken. The Crucible should be very interesting this weekend.
Where is Xur?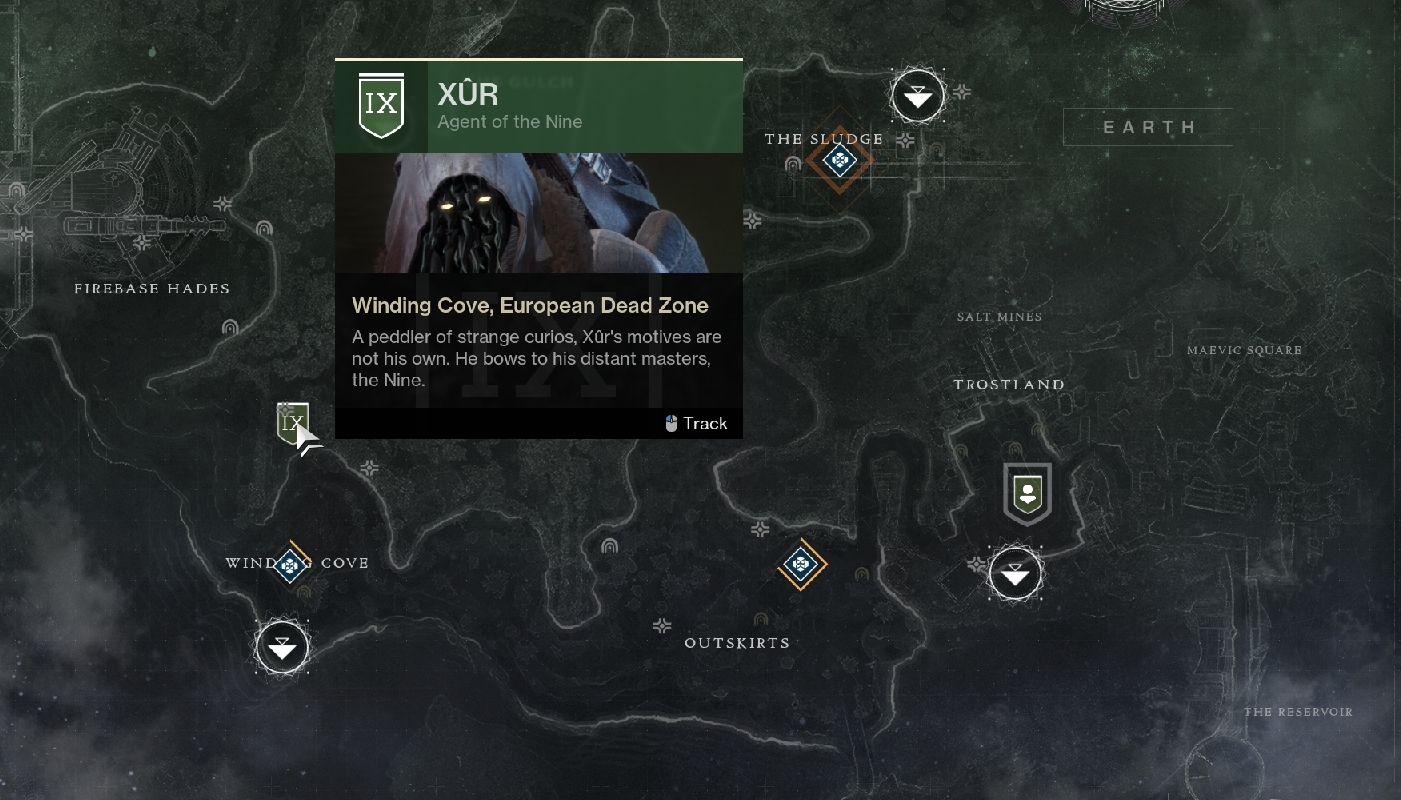 Xur is posted up in his usual spot in the EDZ on Earth, in the Winding Cove section on a cliff, next to a crashed Fallen ship.
As noted, this week's weapon is Prometheus Lens. It's a trace rifle like Coldheart before it, but it does Solar damage and currently has the highest DPS out of any gun in the game due to some kind of bug. It's being sold for 29 Legendary Shards.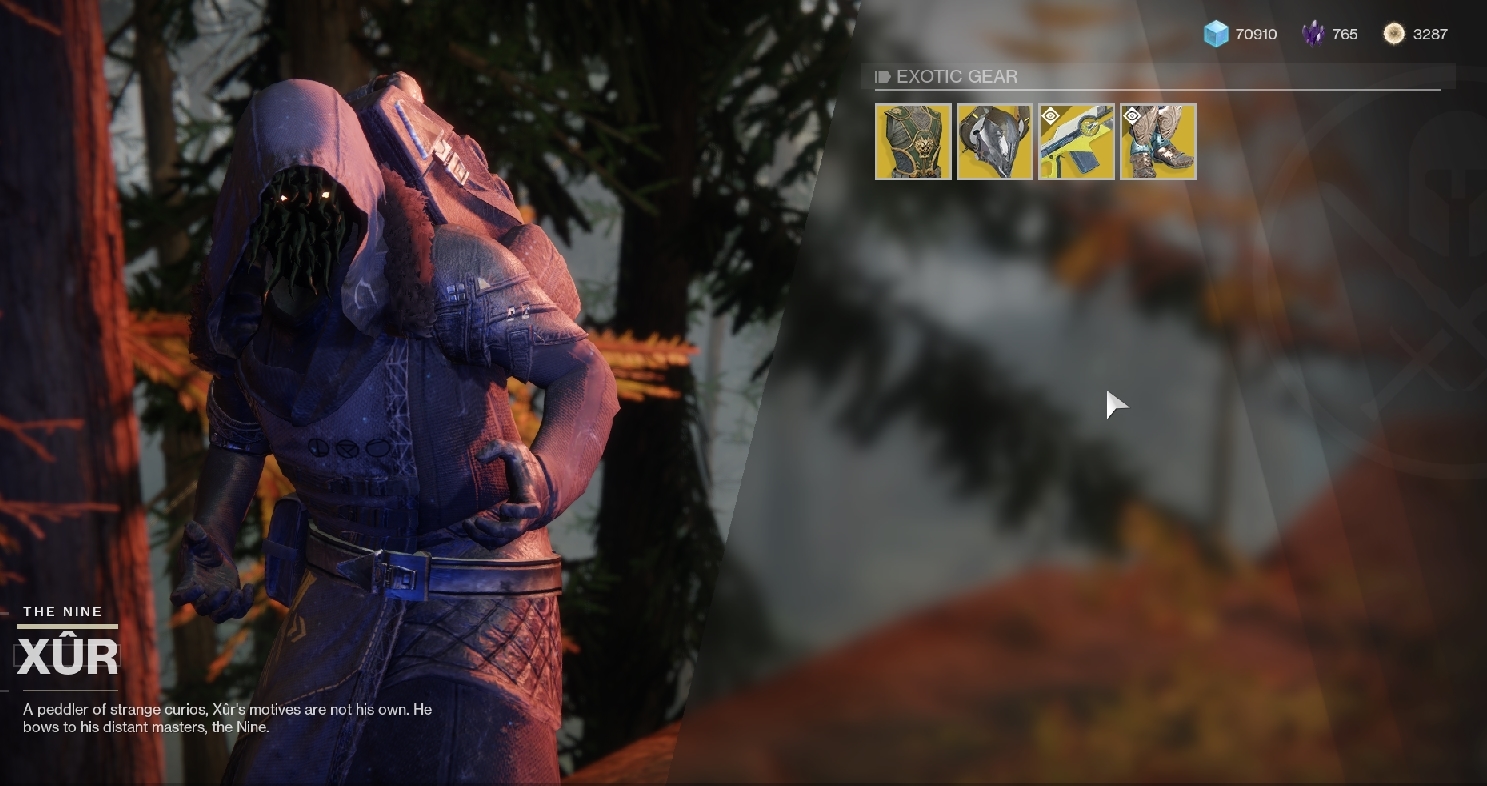 A new armor from Curse of Osiris this week is the Titan boots, Mk. 44 Stand Asides. These are returning Exotics from Destiny 1, and they grant an overshield when Seismic Strike, Hammer Strike, or Shield Bash is equipped. They cost 23 Legendary Shards.
The Warlock armor this week is Nezarec's Sin, a helmet that pairs well with the Voidwalker subclass. This helmet lets Void-damage kills increase ability recharge rate, and it's on sale for 23 Legendary Shards.
For Hunters, Xur is selling The Dragon's Shadow. This chest piece grants increased movement and weapon handling speed for a short time after dodging. It's being sold for 23 Legendary Shards.
Funnily enough, Bungie has seemingly acknowledged a Reddit post with the decision to allow Xur to sell Prometheus Lens. A Reddit used by the name of "JhonCensus" made a post on Thursday saying that he would shave his head and glue his hair to his face as a beard if Xur sold the broken gun.
The ball is in JhonCensus's court, now.