DOOM Dev Comments On Xbox Scorpio Specs Power: Native 4K A Waste Of Scorpio's Resources
Native 4K was the biggest claim Microsoft used on stage to push its Project Scorpio E3 2016 announcement. Among all those claims, anyway, there's someone who actually thinks such resolution won't make games any better.
That someone is id Software's Tiago Sousa, who recently worked on DOOM's reboot and is pretty active on Twitter when it comes to chat with other users about technology applied to video games.
According to Sousa, applying 4K resolution is a waste of resources based on Project Scorpio specifics. "Yes, even more on tvs/consoles where player sits at distance. 4K is a waste of resources", he said on Twitter, responding to users wondering about Microsoft's announce.
Project Scorpio will be powered by a 6 teraflop GPU, which is said to be the most powerful thing in gaming (and actually it is). PlayStation Neo is instead said to be less powerful: according to our sources it's 5.5 teraflops, while others are even less optimistic.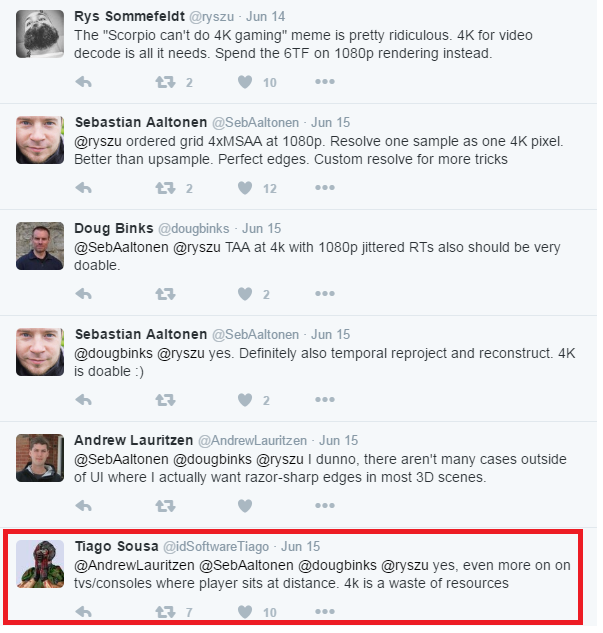 He then retweeted this: