Epic Games outlines future plans for Fortnite: Battle Royale, including an improvement to shooting mechanics
Epic Games has announced a number of changes and improvements in the works for Fortnite: Battle Royale, and the list is promising.
First and arguably most importantly: Epic wants to overhaul the shooting model to remove random bullet spread when aiming down sights.
"We want to improve shooting while maintaining the usefulness of building cover while under fire and without changing engagement distances or the flow of the game," said Epic. "The initial results are promising. The changes need more work and tuning. We are shooting (har har) to provide a test client and servers for you to provide feedback and iterate on this together with us in December."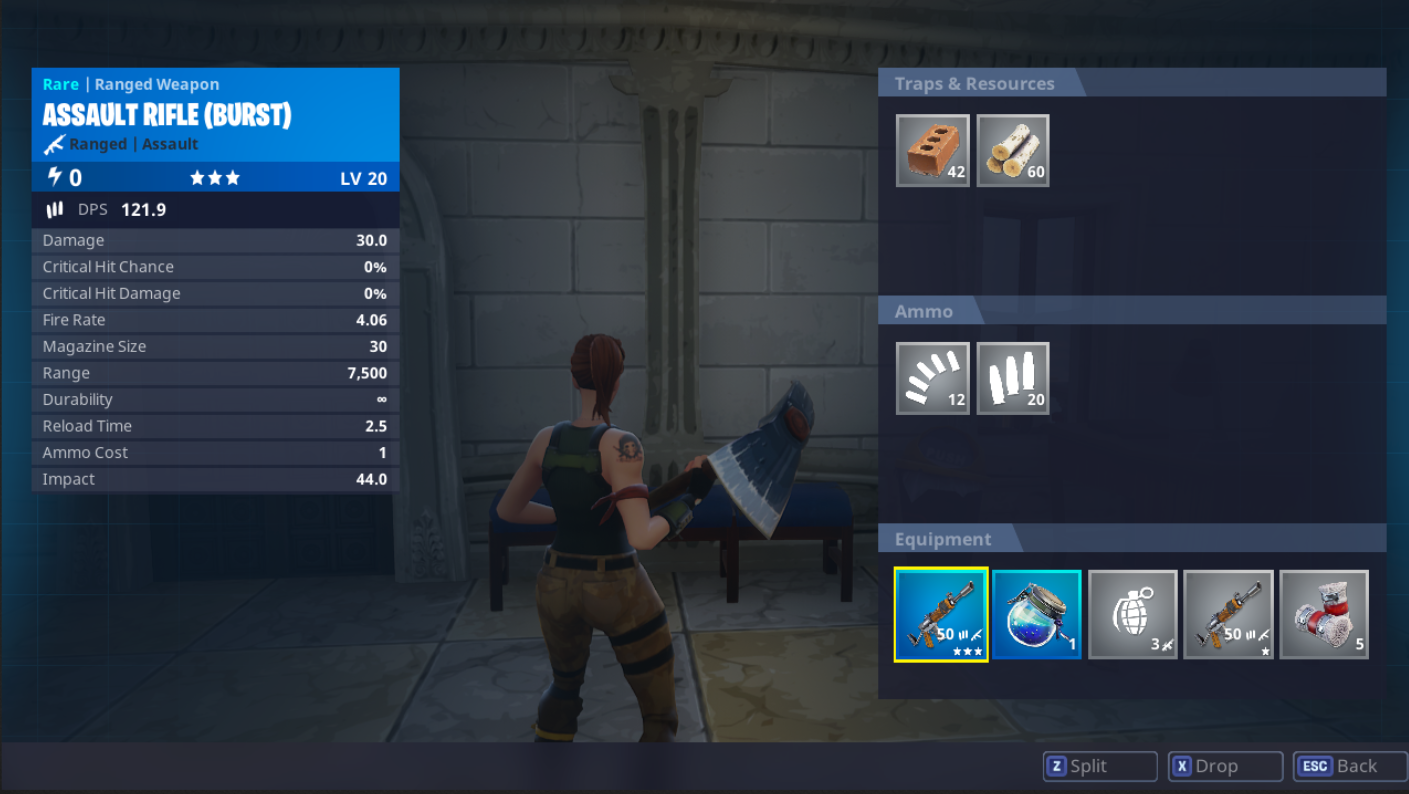 The in-game inventory screen is getting a "big re-work" as well, as it's meant to look cleaner and make tasks easier to perform. Quick buttons will be added for splitting and dropping half of any kind of loot to make sharing easier.
A new post-match stats screen is also in the works, full of more details than ever before. Statistics like eliminations, assists, revives, and weapon accuracy will be there, with even more in-depth numbers like distance traveled, materials gathered, damage taken, and more.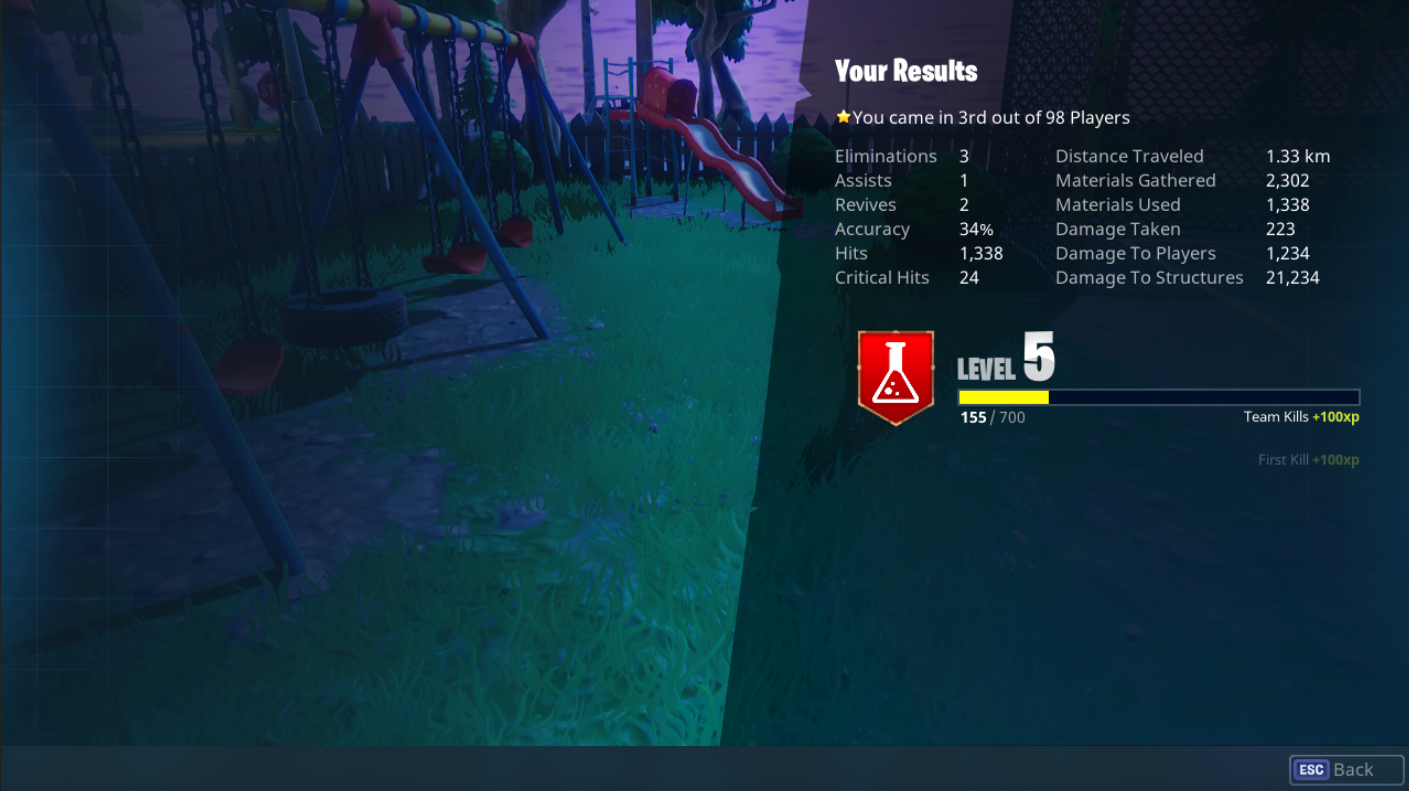 As for the map itself, Epic plans to add more points of interest, like clusters of buildings and small cities, to add more variety and more loot to the overall map, and to fill in some empty spaces.
Sound effects are also getting a big change. Right now, there is one set of footstep sounds for every surface in the game, but Epic plans to add more variety. Soon, wood, tone, metal, and water footsteps will all sound different to help give more information. Teammates' footsteps will also soon be quieter, as well as changes to the audio of things like launch pads, traps, and weapons.
Other future plans include better penalties for team-killing, upgraded social features, new cosmetics, more items and weapons, custom games, optimizing performance over visual fidelity on consoles with an aim for "a rock solid 30 FPS experience," and badges and medals to be given out during games that highlight amazing plays.
Lastly, Epic confirmed that Limited time modes are coming to the game, with the first one being made available in December. Epic gave no specific details, other than that they are a "temporary experience with special conditions that provide new ways to play and allow us to run fun experiments."