Far Cry 5 Preview: Release Date, Gameplay, Story, Character Customization, and More
Ubisoft's open-world Far Cry series is going strong, particularly with 2018's upcoming title Far Cry 5. Taking place in rural Montana, the player serves as a sheriff's deputy fighting through Hope County in order to arrest a radical, violent preacher who has taken control of the area through a vicious cult.
Sound intense? That's because it is. Unlike previous Far Cry games, Far Cry 5 promises to ramp up the violence and social commentary. The game takes place in the U.S., too, which will certain strike a nerve in the midst of one of the most controversial presidencies in American history. And it looks like the game will be dealing with some serious issues impacting contemporary American life, dealing with everything from American nationalism to domestic terrorism.
For that reason alone, Far Cry fans are excited. And even though Far Cry 5 has been delayed by a month, the hype hasn't died down. Here's what you need to know before the game launches.
---
Release Date
Far Cry 5 is scheduled to release on March 27, 2018. The game was originally planned for Feb. 27, 2018, but has since been pushed as development wraps up.
Platforms
In 2018, Far Cry 5 will be available for PC, PlayStation 4, and Xbox One. No other versions are currently planned. Sorry, Nintendo Switch fans.
Story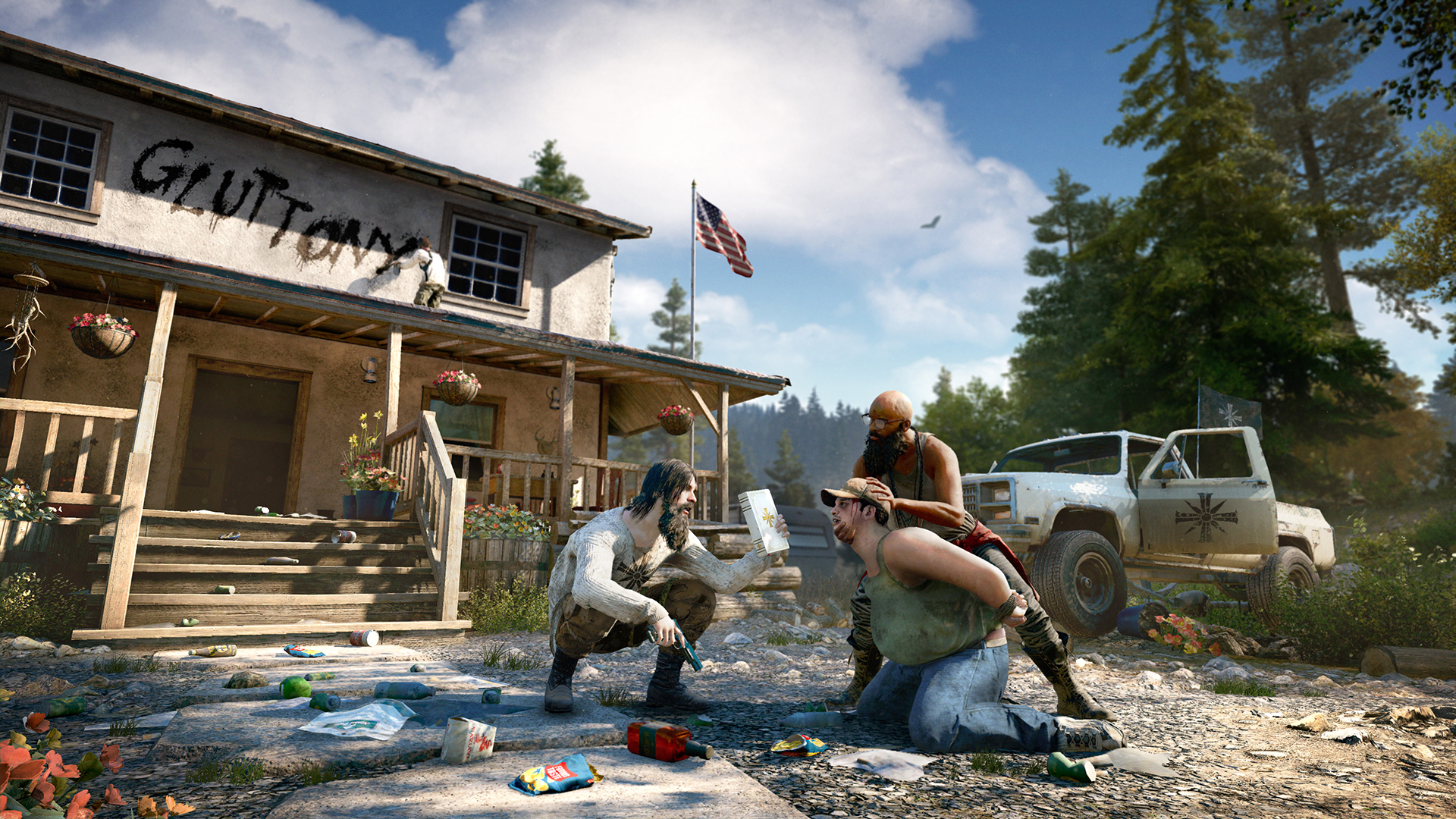 Far Cry 5 takes place inside Hope County, Montana. Situated right in the heart of rural Montana, players serve as The Junior Deputy, a sheriff's deputy tasked with arresting preacher Joseph Seed. Seed runs the Project at Eden's Gate cult inside Hope County, and he isn't exactly willing to go down without a fight. So after resisting arrest violently, killing several officers in the process, he soon throws the player into an enormous skirmish between Eden's Gate and The Resistance throughout Hope County.
As it turns out, Eden's Gate has been taking over Hope County by both legal and physical force, and the player is forced to work with a band of misfits in order to bring down the cult. Allies include bartender Mary May Fairgrave, pilot Nick Rye, and Pastor Jerome Jeffries, who each work with the player to ultimately shut down Seed and return Hope County to peace and stability.
---
Gameplay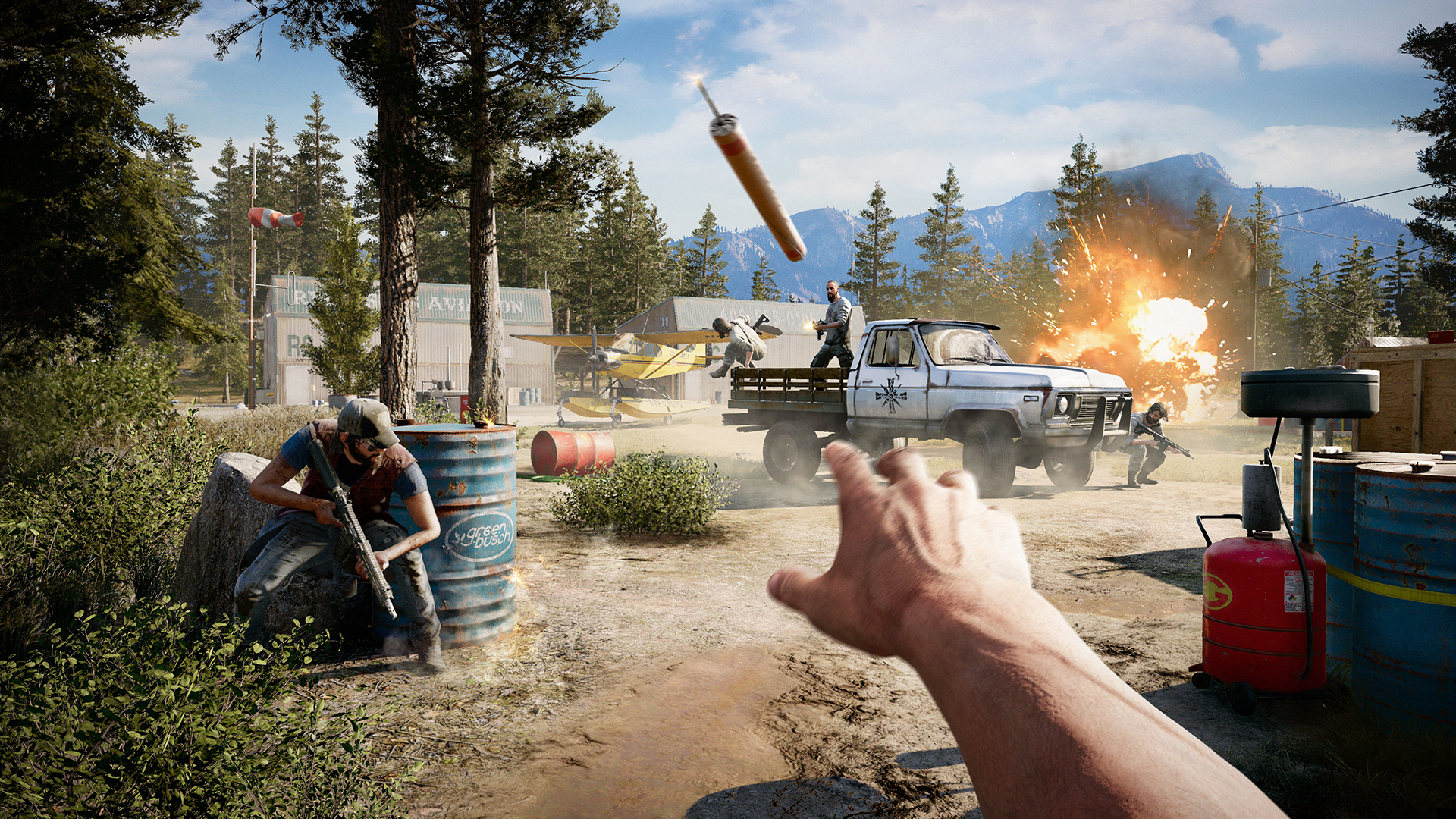 While Far Cry 5 is the first game in the series to take place in the U.S., plenty of staple features return. For one, Far Cry 5 is an open-world first-person shooter where players work together with a group of friendly allies to attack enemies, reclaim outposts, and accomplish objectives that advance the plot.
Far Cry has always prided itself on its dynamic combat system, where players can engage enemies in multiple ways, and Far Cry 5 follows on the same formula. Players can pick off soldiers one-by-one, work collaboratively with allies to kill off high priority targets before assaulting a base, or go full force into the battlefield and eliminate cultists indiscriminately. Far Cry 5 still encourages players to take on enemies how they choose, and it's the game's biggest appeal.
According to a preview from Twinfinite, the game starts with Hope County unlocked in its entirety, with players finding areas to check out through in-game notes and NPCs. So expect a full open-world feeling from the start, with a game that naturally unravels its mysteries and secrets through exploration.
New Features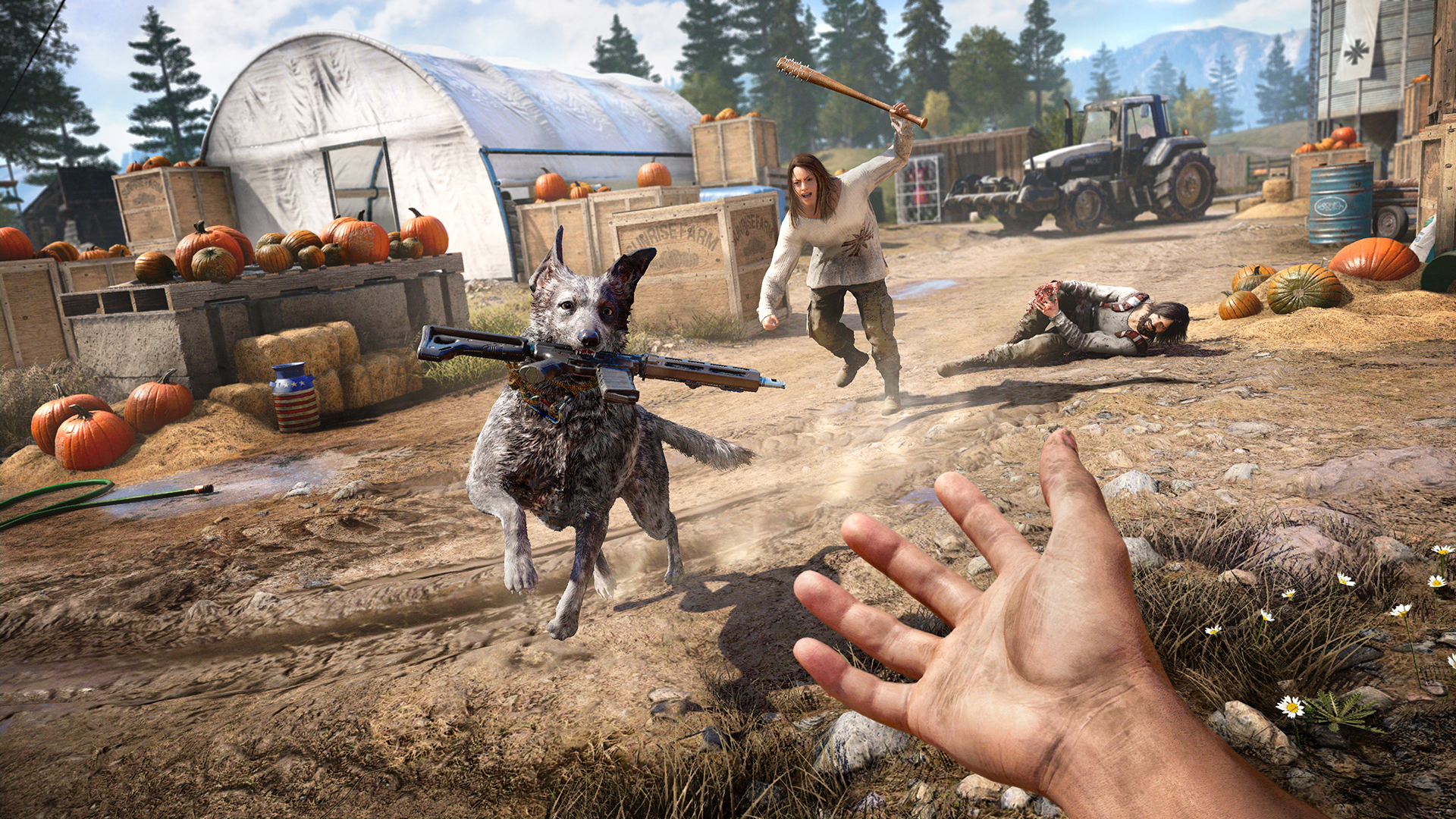 ---
Unlike previous renditions, which featured minimal customization options or used several default characters, Far Cry 5's protagonist is entirely customizable. That means players can select their deputy's gender, among other things. Ubisoft hasn't quite revealed just how detailed the custom character creator is, although expect it to be relatively thorough.
Vehicles are receiving some major upgrades, too, including customization options as well as flyable planes with dogfighting capabilities. Players can also use Boomer, a friendly dog, to steal enemy guns or out-right attack cultists. There's also various other support options coming through the player's various Resistance fighters, such as air support from above and sniping from afar. And away from the battlefield, there's also in-game fishing, which is sure to delight Far Cry fans looking for a more immersive open-world experience beyond shooting and killing everything in sight.
Online Capabilities
Far Cry 5 features a comprehensive online co-op mode, letting players work through the entire campaign online without missing a single mission. While co-op isn't available for local play, it's still a huge step forward for the series overall.
Ubisoft is also reintroducing a map editor into Far Cry 5, letting players create and share custom levels with one another. No other online features have been announced quite yet, although expect achievements per usual for Far Cry titles.
DLC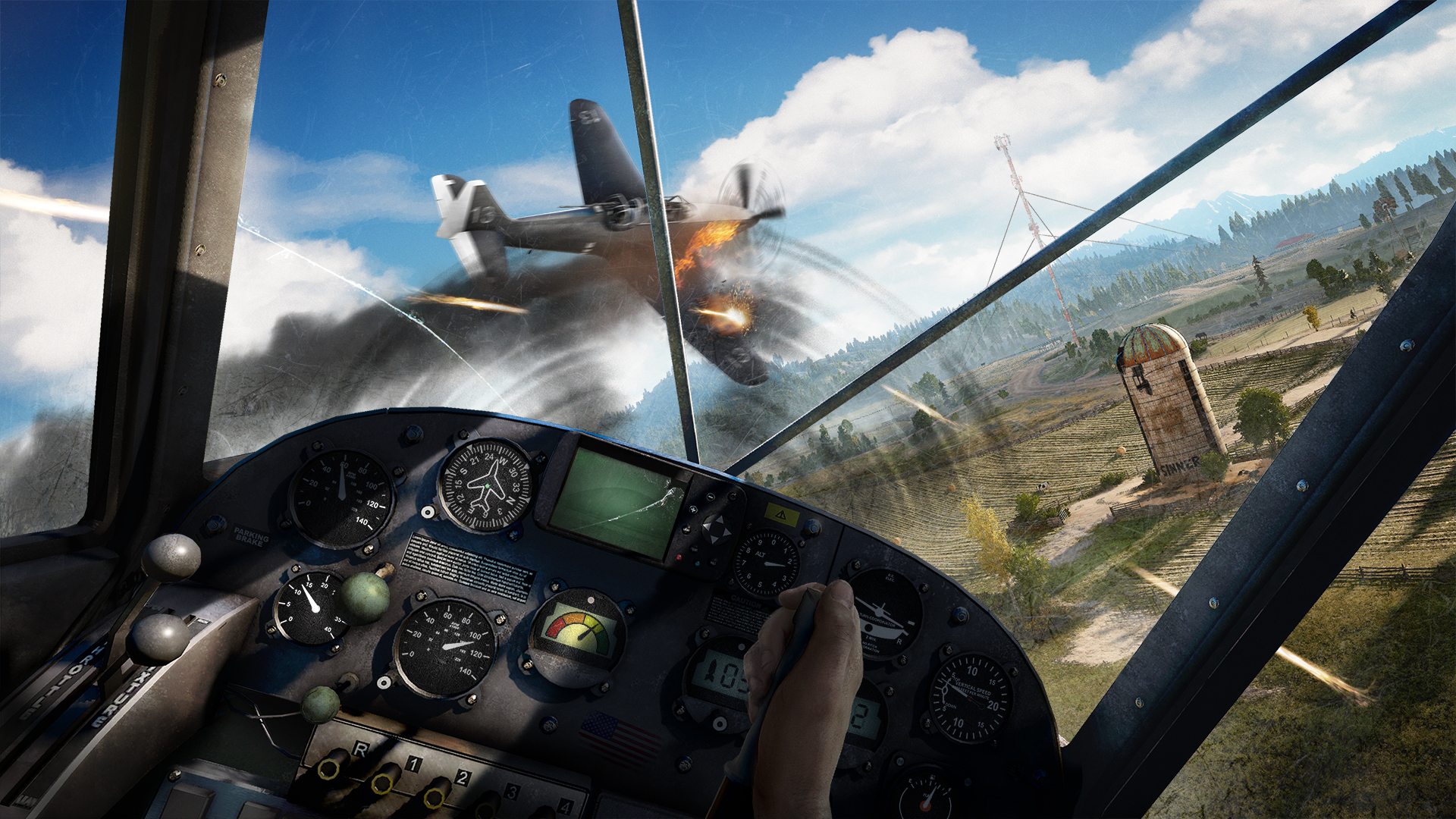 Far Cry 5 releases in March with a slew of special editions available, from rare weapons and item packs to additional skins for the player's gear. And Ubisoft has already unveiled that Far Cry 5 is getting post-release DLC, too, which can be pre-purchased through bundles.
It's unclear for now what that DLC will entail, but Ubisoft is already marketing it for the future. The game's season pass, which is available in both the Gold Edition and the Collector's Edition, promises to introduce "additional stories, content, and gear," according to Ubisoft's official store page for the Collector's Edition.
It's unclear when the season pass will go on sale individually, but right now the Gold Edition is available for $89.99, so eager Far Cry fans may want to spend the extra $30 now to grab the season pass ahead of time. Either way, we'll know for certain what fans can expect for post-launch DLC once Far Cry 5 lands in late March.