Fortnite: Battle Royale's 1.10 update brings a new inventory UI
Fortnite: Battle Royale gets its 1.10 update this week, introducing a number of changes and improvements to the popular title.
The biggest addition is a new inventory UI, to "ease a lot of the pain points for controller players and mouse players alike." The new inventory moves all items to the right side of the screen while the left side shows in-depth statistics about your equipment.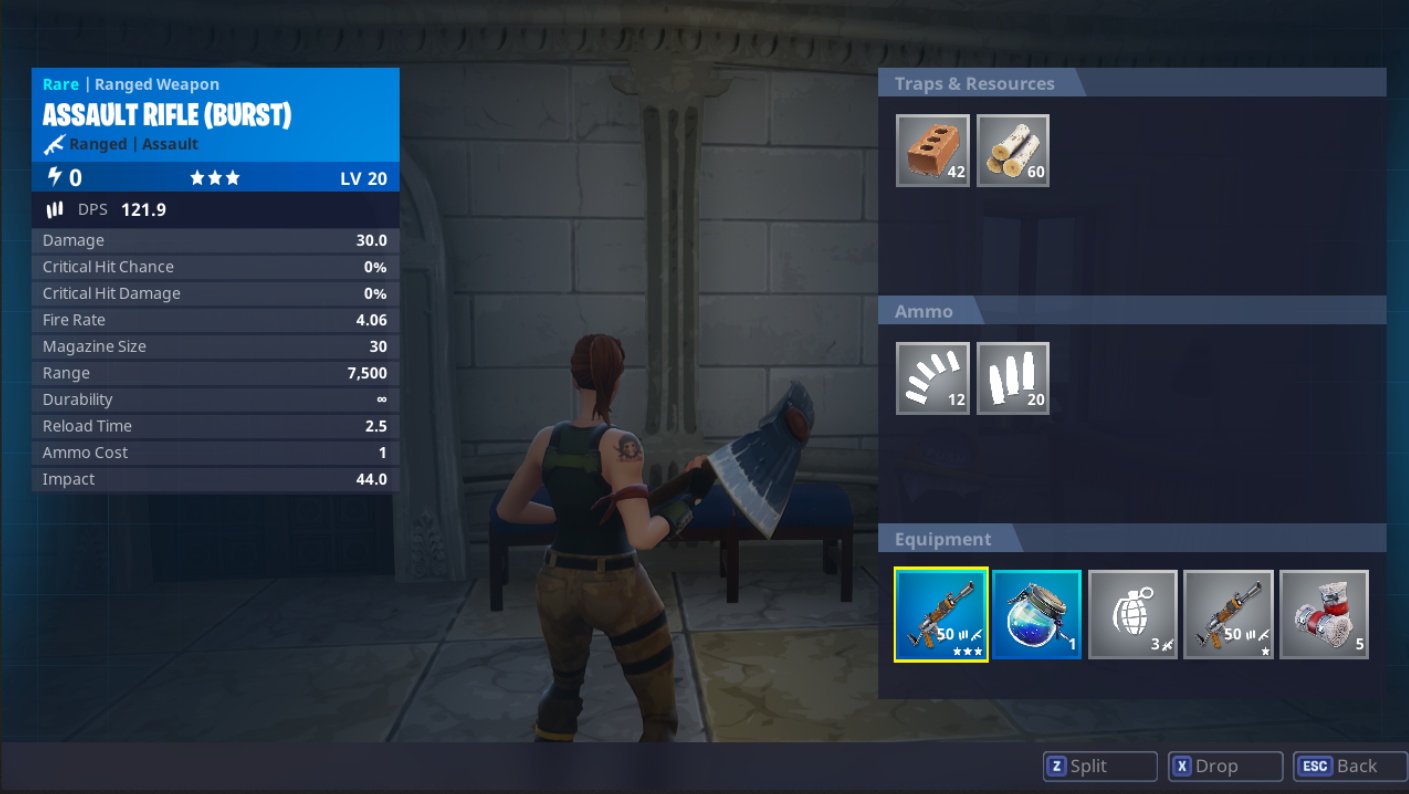 A lot of the sounds have changed in the new update, too, as audio cues should feel very different now. For example, the volume for ambient trap sounds has been reduced, and a new warning sound has been added that activates when a player approaches a ceiling or wall trap.
A very welcome change comes to footstep sounds, as teammate footsteps will now sound quieter than enemies. Previously, teammate footsteps were notoriously loud.
The full patch notes also include a long list of performance optimizations and bug fixes. It seems Epic Games is fully intent on keeping the game updated and improving upon the base early access title to further capitalize on its surging popularity.