Hidden Picture Discovered on GTA V Map, Point Towards Alien Appearance?
What does the below hidden picture in Grand Theft Auto V map points towards?, some sort of alien invansion in Los Santos in future i.e Rockstar Games is preparing an alien invansion DLC for GTA V?.
How many of you would like to see Alien Invansion DLC for GTA V in future?. Share you views with us in the comment section below.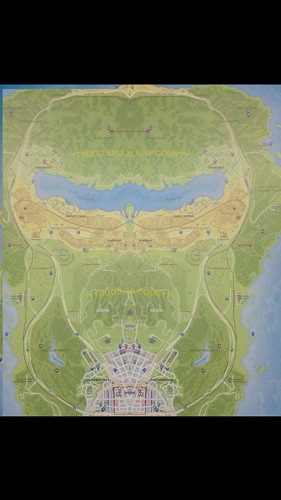 We have already seen some hint of Alien appearance in GTA V before also, take a look at THIS leak GTA V gameplay footage, it showcase Michael battling against Aliens.
UPDATE:
How similar the above image look with this one: