Horizon Zero Dawn Complete Edition Box Art And Info Revealed
Sony has just confirmed that Horizon: Zero Dawn Game of the Year Edition that was leaked yesterday is a real thing but it won't be called with that name, in fact, it will be called Horizon: Zero Dawn Complete Edition and will launch on December 5 for $50.
No prize for guessing the content Horizon: Zero Dawn Complete Edition will give to the buyers – the original game, Frozen Wilds DLC and all other Digital Delux content. Making the announcement on Twitter, Sony said: "Announcing Horizon Zero Dawn: Complete Edition launching December 5 for $49.99 MSRP. Includes The Frozen Wilds & all Digital Deluxe content."
In addition to this, Sony also revealed the box art of the Horizon: Zero Dawn Competition Edition. You can take a look at it below.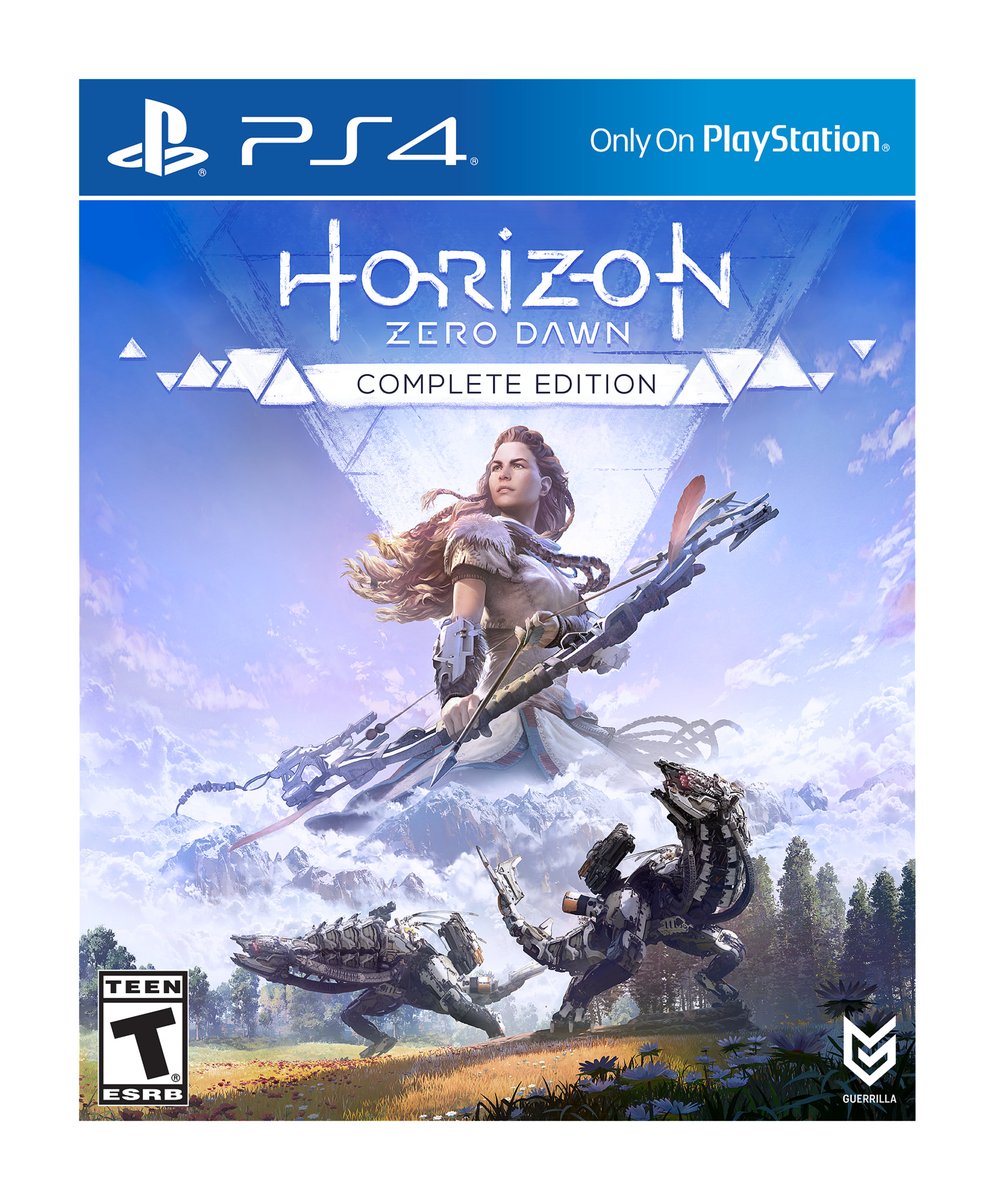 Horizon: Zero Dawn is an action RPG developed by Guerrilla Games, the studio behind PlayStation exclusive franchise Killzone. Players take on the role of Aloy, a skilled hunter, explore a vibrant and lush world inhabited by mysterious mechanized creatures. You as an Aloy will embark on a compelling, emotional journey and unravel mysteries of tribal societies, ancient artifacts and advanced technologies that will determine the fate of this planet, and of life itself.