PUBG – How To Access Hidden Graphics Settings On Xbox One
The Xbox players are finally getting the sweet taste of the Battle-royale gameplay as PlayerUnknown's Battlegrounds has been released for the Xbox One. But, the release has not been a smooth one for the PUBG developers as the game is plagued with graphical bugs and improper controller mapping. You can take a look at our article on the PUBG Xbox One Performance issues.
Now, about the low graphics problem, there might be a fix, as one Xbox One PUBG player by the twitter handle, @Xbudz, has found a hidden settings tab under the options menu. In order to access the secret settings tab, all you need to do is –
Step 1: Open the Options window.
Step 2: Connect a USB keyboard.
Step 3: Press the letter 'O', on the keyboard.
And there you have it, the hidden settings tab. This settings tab grants you the access to every game setting, which is available in the PC version.
You can tweak the graphics to your liking in the settings tab. And as we can see from the screenshot by @Xbudz, the graphics quality and anti-aliasing are set to very low. This might be the reason for the poor graphics on the Xbox. And this just seems to be a temporary fix for the graphical bugs, as clearly this settings tab could not have been intentionally put by the developers.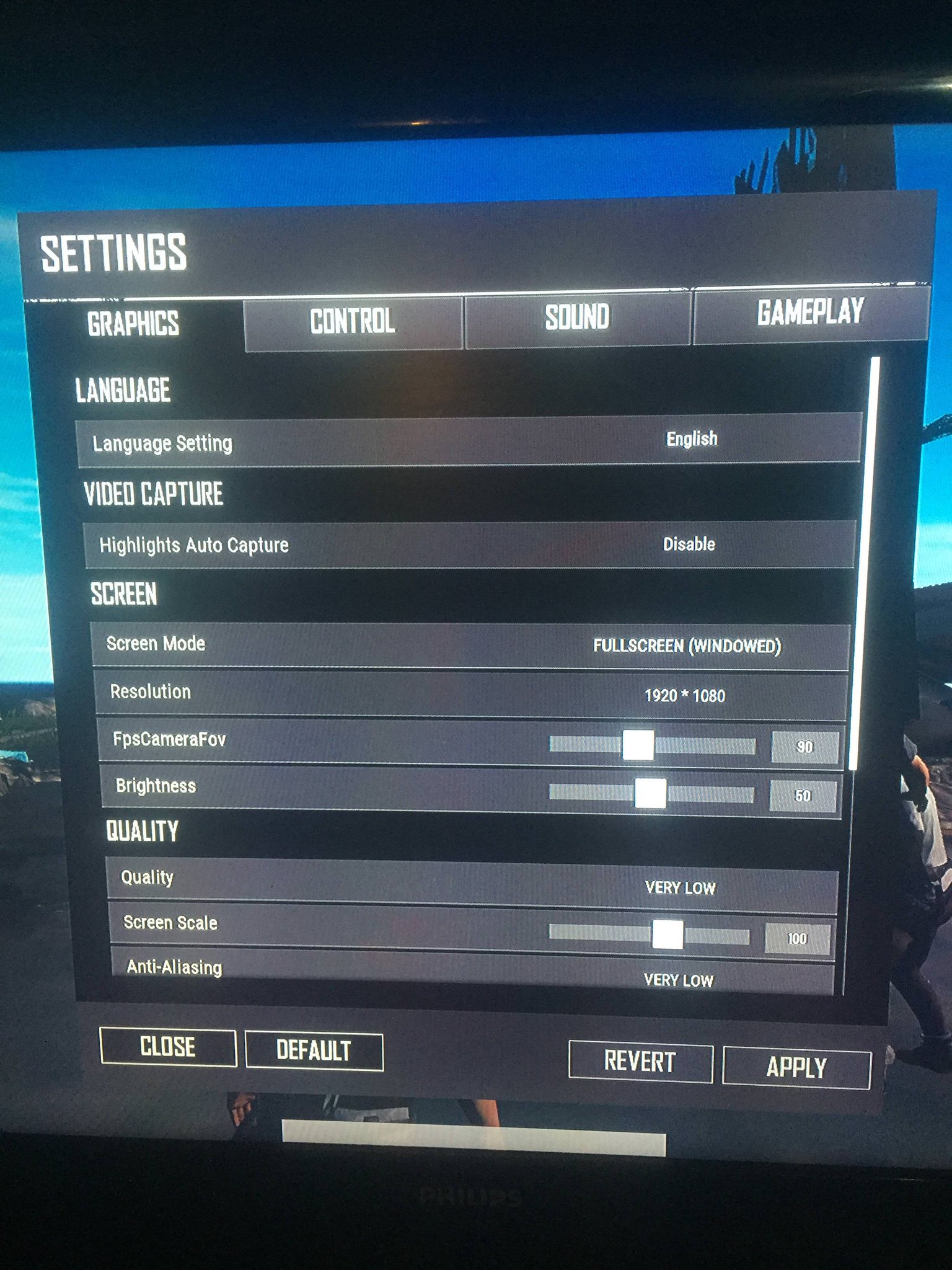 In another news, there's an interesting fix already available to get Stable 30FPS Performance in PUBG on Xbox One X.
You can access the graphical options in #PUBG on #XboxOne by pressing "o" on a USB keyboard. Pretty sure this isn't supposed to be there… lol

— Xbudz (@Xbudz) December 13, 2017