List of Announced PS4 Headsets, Price And Details
Take a look at list of all Playstation 4 headsets announced so far along with its price details. The list does not include PS3 headsets that work with Playstation 4.
PS4 is schedule to launch on November 15 in North America and on November 22 in Europe and other territory. The console will arrive in November 2013 in 32 countries.
Check out the list below, if you missed out on any of the headset, let us know in the comment section below along with details.
PDP – Afterglow Wireless Dolby 5.1 Headset with Charging Stand: Price $199.99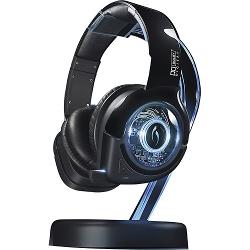 Experience an intensely immersive soundscape with the Dolby 5.1 surround sound technology
Set the mood with the customizable prismatic lighting that can produce over 2,200 colors
Listen in one of three audio modes, Dolby 5.1 Audio, Pure Audio or Immersive, to suit your preference
Engage in lengthy gaming sessions without frequent charges with the built-in battery that allows more than 10 hours of play time
Use the headset with almost any game console or mobile device for universal compatibility
Enjoy a simple, secure connection with the digital/optical and analog input capabilities
Easily display and charge your headset with the included Wireless Dolby Tower
Ear Force PX4 by Turtle Beach: Price $149.99
[Image Deleted]
Get blown away by your games AND movies in Dolby® Digital Surround Sound with the Turtle Beach Ear Force® PX4. With up to 15 hours of uninterrupted, crystal-clear wireless play, the PX4 not only dominates for PlayStation™ 4 games but lets you experience Netflix™ or Blu-Ray Disc™ movies in cinematic surround sound. Don't settle for less; get the Turtle Beach Audio Advantage today.
Ear Force P4C by Turtle Beach: Price $29.99
[Image Deleted]
The Ear Force P4c Chat Communicator improves your PlayStation™ 4* gaming experience, allowing you to communicate and strategize with your teammates more accurately and more comfortably than a standard communicator. The P4c features a 40mm speaker for incoming chat and a unique slotted ear cup design that lets you hear external game sound and chat at the same time, so you'll never miss out on the game action.
Rocketfish Gaming Headset: Price $24.99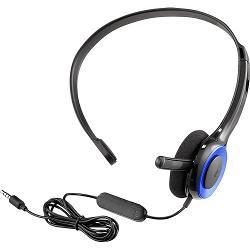 Keep in close communication with your on-screen teammates with this headset, which is compatible with all chat-supported multiplayer games
Ensure your comrades can clearly hear your instructions since the headset minimizes background noise and feedback for crisp, clear audio
Embark on lengthy gaming sessions in comfort with the adjustable design and fully adjustable swivel boom microphone that allows precise positioning
Adjust the volume or mute the sound without taking your eyes away from the screen with the easy-to-use inline controls