Report: CoroCoro reveal that Manaphy, Meloetta, and Hoopa will be distributed to Pokémon Ultra Sun and Moon
Manaphy, Meloetta, and Hoopa could be coming to Pokémon Ultra Sun and Moon this December, according to a report by Serebii.
A potential leak from CoroCoro, a monthly Japanese manga magazine that has revealed exclusive information on up-and-coming Pokémon games for many years now, shows that the three mythical Pokémon could be added to the game quite soon.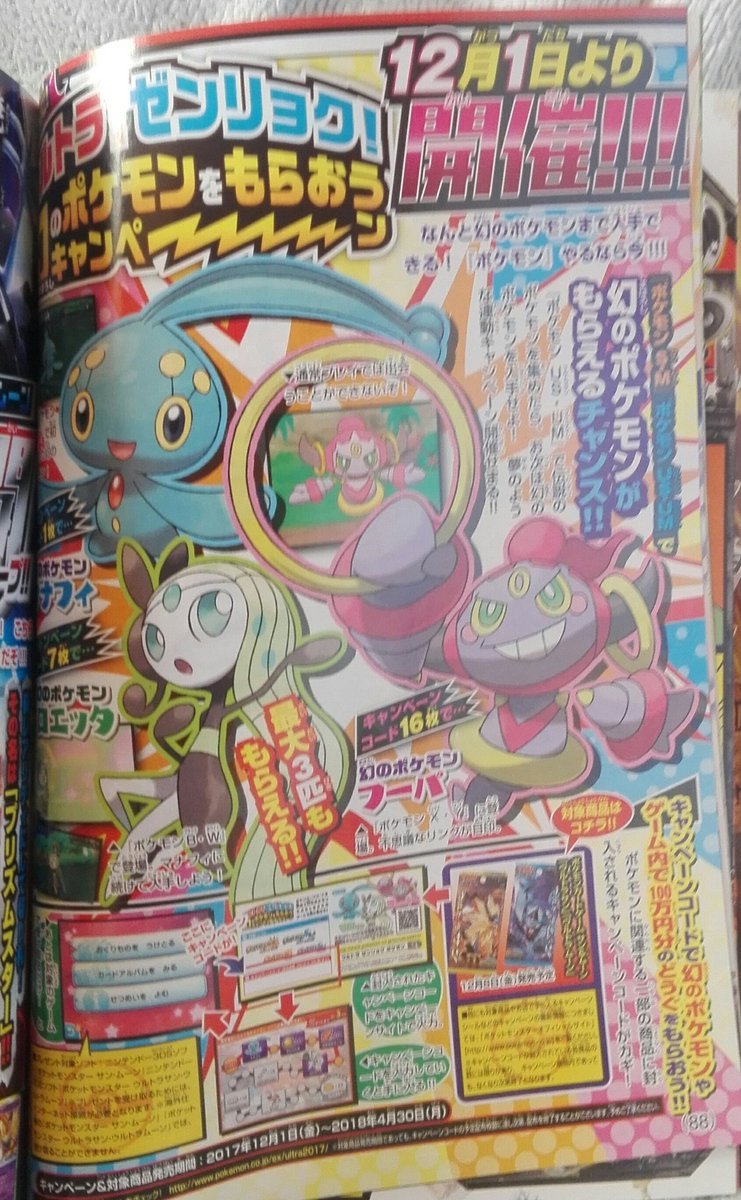 The translated report on the front page of Serebii states that these Pokémon will be obtainable as codes to unlock in Pokémon Sun, Moon, Ultra Sun, and Ultra Moon. The codes will be available from various merchandise, but there's been no indication as to what this merchandise will be or how the codes will be used at this time.
Manaphy, Meloetta, and Hoopa are some of the Pokémon that were originally given to fans as codes when they went to see various Pokémon movies in Japan.
The Pokémon Company has released these Pokémon in previous installments, either as online codes or in-store promotions. But this is the first time we've heard of potential promotions for these Pokémon in the upcoming titles for Nintendo 3DS.
Ultra Sun and Moon releases worldwide on Nov. 17 for Nintendo 3DS.