Nintendo Switch Sales Crosses Initial PS2 sales in Japan
The Switch has been a great success so far and has become the cash maker for Nintendo. With Major AAA titles like Doom, Wolfenstein, and Skyrim being ported over to the Switch, it's future seems to be promising. Nothings stopping this hybrid console to make its way to the best selling console as it has already sold 2,988,399 units in Japan alone and is estimated to sell 3 million units by the end of 2017.
Now, PlayStation 2 is the world's best selling console by far, with 160 million units sold by far, worldwide. And the Switch is set to cross the PS2 initial sales when it hits the 3 million mark.
During the first month after the release, the PS2 had sold 885,023 units and the Switch has sold 524,371 units, which is not close. But, after the first month, the sales for the Nintendo Switch increased. In the first year, PS2 sold 3,016,622 units and by the current sales figures of The Switch its lacks behind by 28,223 units, and it has not even been 1 year for the Switch.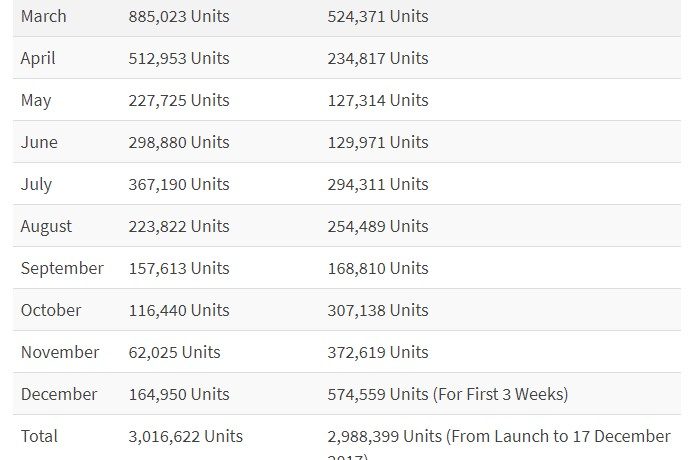 So, it is predictable that the Switch will surpass the sales of PS2(1st year) even before it's the first year is complete.
This is only in Japan, worldwide it has sold over 10 million units within this time period and it might surpass the PS2 in the given time.