Phil Spencer E3 2014 promises receives "House of Games" treatment from fan, Poster looks Amazing
Phil Spencer, newly appointed Xbox Division boss time and again have promised that Microsoft's E3 2014 press conference will focused on hardcore gamers and it will be about "Games, Games, Games and Games only". This promise of Spencer has just received special treatment from one of the Xbox fan in House of Cards style.
Check out the parody below, now this is what you call a creativity at its best. The poster also carries names of few other Microsoft execs who will define the future of Xbox.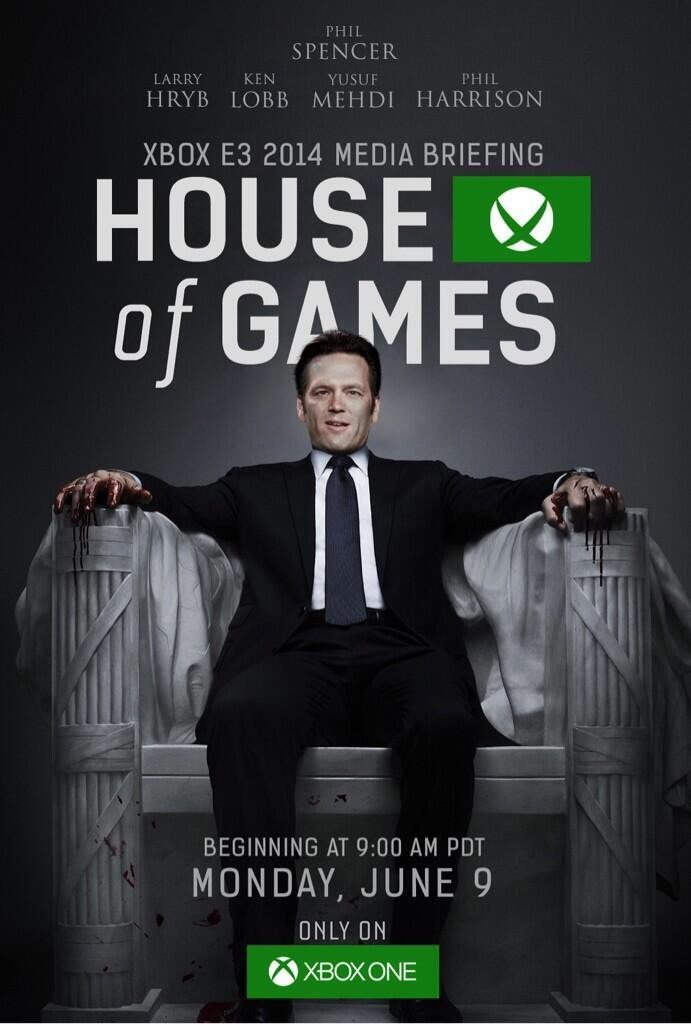 Microsoft's E3 2014 media briefing begins June 9, 9PM PDT. The hype surrounding the E3 2014 is all time high, and for Microsoft its going to be do or die situation as there aim will be to gain trust of gamers who took a massive beating following disastrous Xbox One reveal event and E3 2014.
On the other side, Sony seems pretty relax about the E3 and are not making bold statements, might be following a famous saying: "Believe In Doing Than Saying"