PS Plus December 2017 Free Games For PS4 Leaked On Polish PSN [Update]
November 2017 is about to end and PlayStation Plus subscribers want to know December 2017 Free Games line-up. Sony has not yet made any official announcement in this regard – we expect them to come up with the line-up today or tomorrow. However, someone at Polish PlayStation Network has leaked PlayStation Plus December 2017 free games line-up (not the entire line, but Free Games that will be available for free on PlayStation 4 in December 2017).
The following advertisement just appeared on Polish PlayStation Network (captured first by our friend on Twitter – Arkadiusz Ogonczky) and as per the details on it – PlayStation Plus subscribers will get Darksiders II Deathinitive Edition and Kung Fu Panda: Showdown of Legendary Legends on PlayStation 4. The image looks legit. For the full line-up, we have to wait for an official announcement from Sony.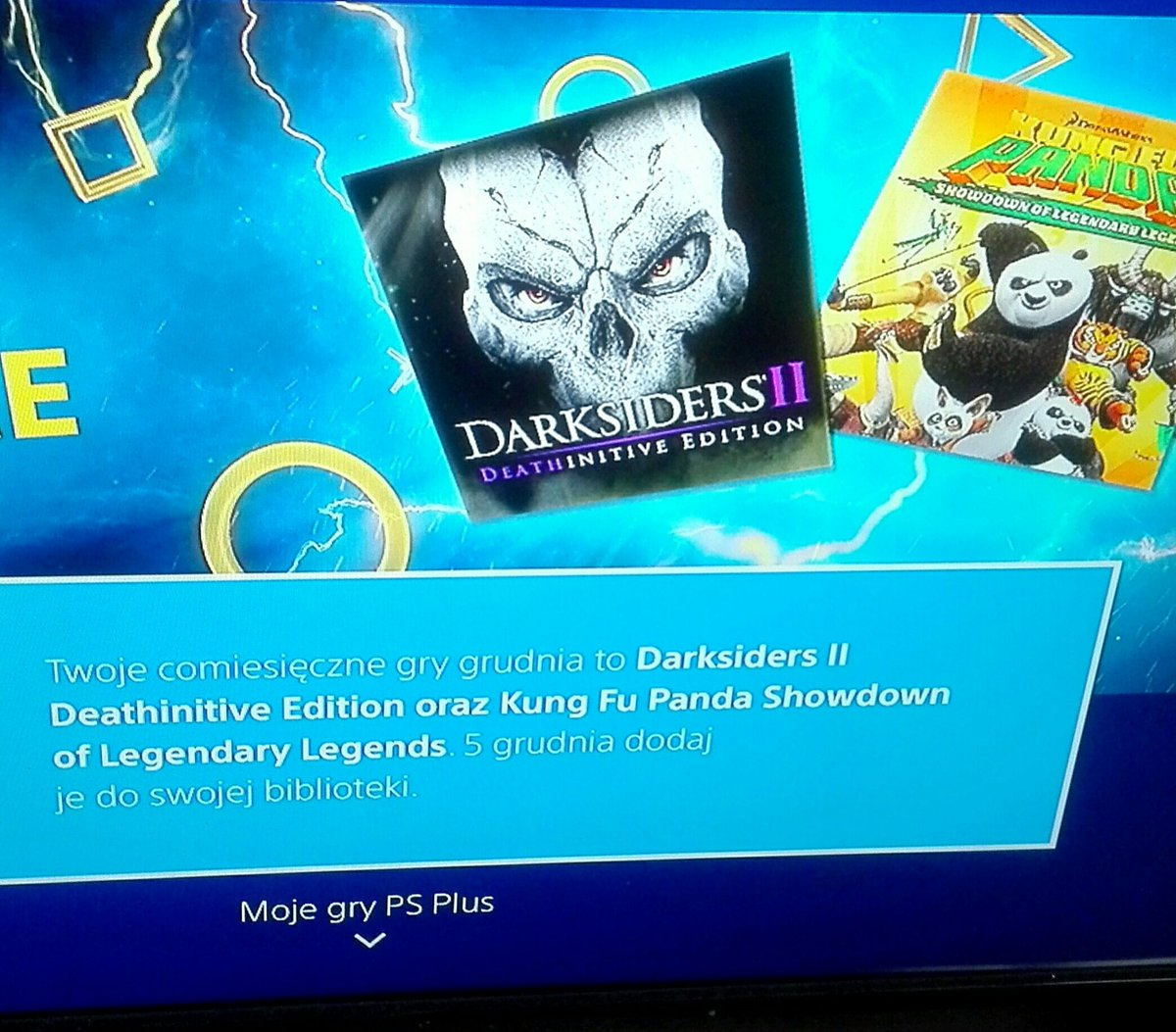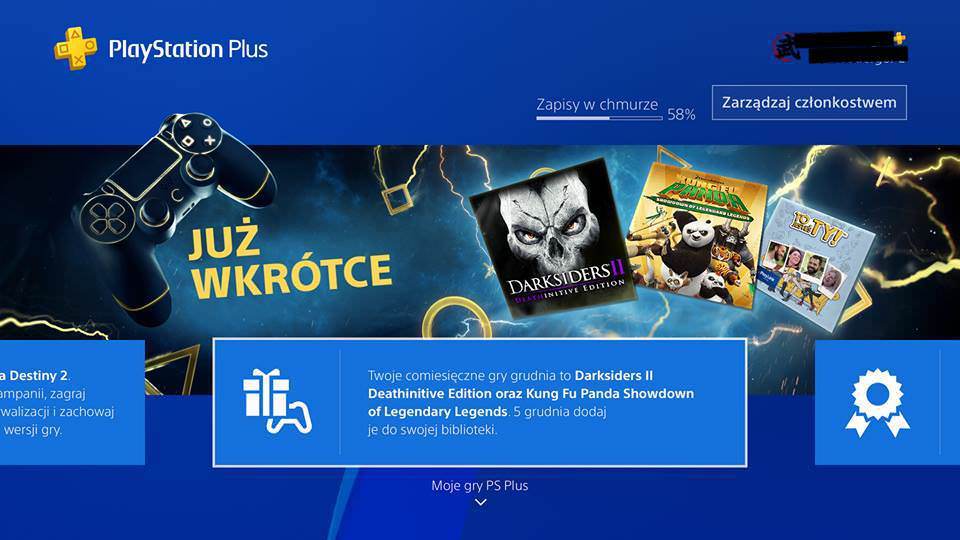 Darksiders II: Deathinitive Edition runs at the native 1080p resolution on PlayStation 4. The development team behind the game has rewritten the renderer to be physically based like a lot of other current generation game engines. What this means visually is metal, leather, stone and skin look and respond to light as you would expect them to in the real world. You guys can check out the Darksiders II PS3 vs PS4 Comparison screenshots and see the graphical improvements in the game.
UPDATE
Sony has finally announced the full line-up of PlayStation Plus Games for December 2017. In total 8 Games will be available for free of cost to PlayStation Plus subscribers in the month of December 2017.
Darksiders II Deathinitive Edition (PS4)
Kung Fu Panda: Showdown of Legendary Legends (PS4)
Syberia Collection (PS3)
Xblaze Lost: Memories (PS3)
Forma.8, (PS Vita, Cross Buy with PS4)
Wanted Corp, (PS Vita)
Until Dawn: Rush of Blood (PSVR, free until January 2)
Monster Hunter Worlds beta (PS4, December 9 to 12)