PS Plus Free Games For January 2018 Leaked
Who doesn't want to start 2018 on a big note? PlayStation Plus subscribers are no different, they are expecting something bigger and better from Sony for Instant Game Collection line-up for the month of January 2018. We have not yet heard anything about it from Sony, but if a recent leak is to believe then Sony is going to kick off 2018 on a big note, by offering AAA games for free of cost.
The following image appeared on PlayStation 4 sub-Reddit with a title "PS+ Free Games – January 2018". The games that were listed in the image were: "Batman: The Telltale Series, Deus Ex Mankind Divided and That's You".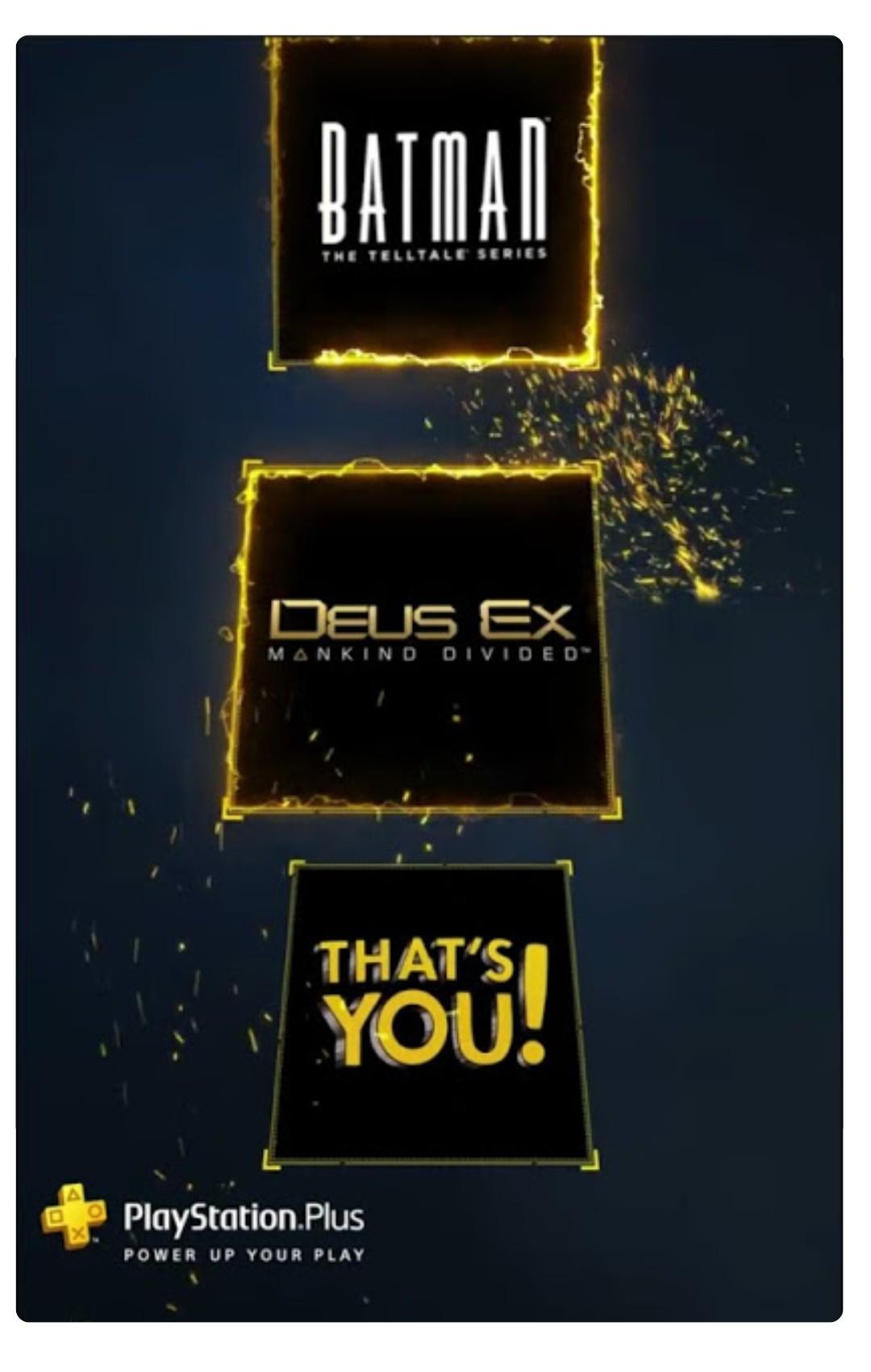 We can't comment right now on whether this image is legit or fake, but if this comes out to be true then it would be a great start to 2018 PlayStation Plus Instant Game Collection wise. What do you guys think? Share your opinion with us in the comment section below.
Source: Reddit