PlayerUnknown's Battlegrounds Xbox One Box Art
PlayerUnknown's Battlegrounds is the biggest release of 2017 on Xbox One. The game is scheduled to launch on December 12 under Xbox Game Preview service. With just a few weeks left for the release we expected Microsoft and Bluehole to show some actual gameplay footage of the game running on Xbox One and Xbox One X. Sadly, the wait for it continues. However, the one new thing that we did receive is the official Box Art of Xbox One version of PlayerUnknown's Battlegrounds.

You guys can check out the box art below. There is a notification at the end confirming that Xbox Live Gold subscription is needed for the game. "Game is a work in progress. Requires Xbox Live Gold membership/Digital Download". The other details that are confirmed in the box art are HDR Support and Xbox One X Enhancement.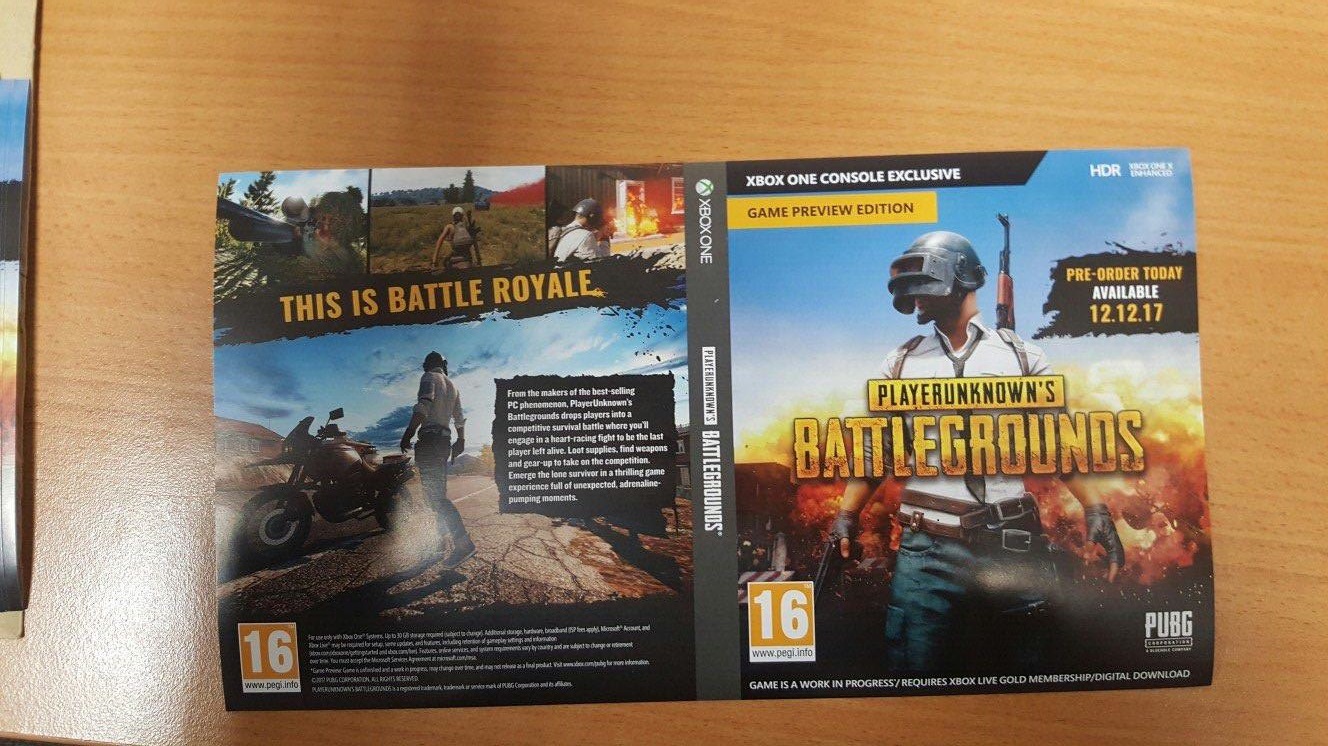 PUBG is a multiplayer online battle royale video game developed by PUBG Corporation. It was released on PC via Steam under the early access program in March 2017. The game has already sold 20 million copies and has also claimed the record for the most concurrent players – over 2 Million. A full release on PC is planned to go live at the end of December 2017, the exact date is not yet known.
So far the game has been advertised by Microsoft and Bluehole as Xbox One Console Exclusive. There is no clear detail yet on what exactly this means – Full-time Xbox exclusive or a timed-exclusive.