PUBG Xbox One X Install Size Requirement Is Up To 30 GB
PlayerUnknown's Battlegrounds is coming to Xbox One next month and Microsoft is leaving no stone unturned in its marketing. Select few retailers have already received promotional materials of PUBG Xbox One version, and on one of these promotional materials is the back cover of the retail copy which carries information of the install size of the game on Xbox One and Xbox One X. The retail copy of PlayerUnknown's Battlegrounds will need "Up To 30 GB" of HDD space, according to the details posted on the back cover of the retail copy of PUBG.
This information comes with a CONDITION – Subject To Change. The only reason I see behind the inclusion of this condition is that as PlayerUnknown's Battlegrounds is releasing on Xbox One under Xbox Game Preview i.e. an unfinished product so there is a possibility that the download size may vary at the time of launch. This figure of 30 GB might have been put up as a reminder for fans that you need to make at least this of space on your HDD if you are planning to buy and play PUBG in December 2017.
You guys can check out the back cover below.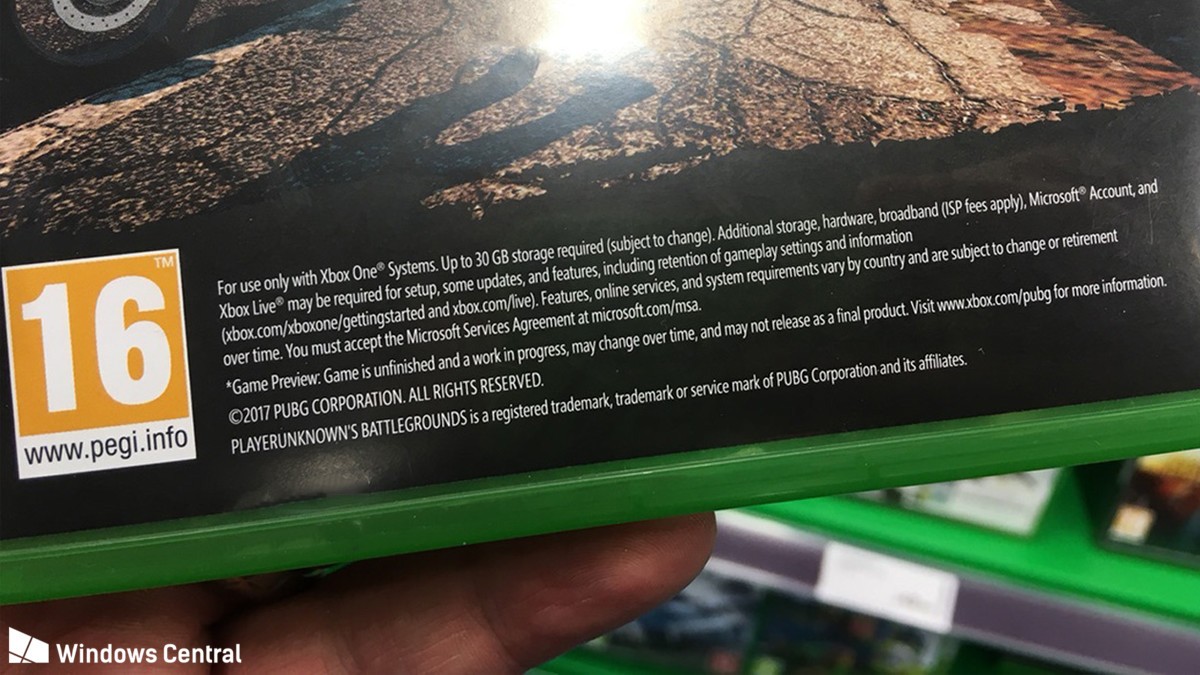 One thing that all Xbox fans should note that although PlayerUnknown's Battlegrounds will release in boxed format, there will be a 25-Digit code that will come with each boxed copy of PUBG and this code will have REDEEM via Xbox Live. In simple terms, it means whether you buy a digital or boxed version of PUBG for Xbox One, you will have still need to make a full download via Xbox Live.
Thanks to WindowsCentral For The Image