Resident Evil 7 Is 90% Complete, Details On Combat And PS4 Pro Graphics
Capcom has recently held a Resident Evil 7 event with Resident Evil Ambassadors, where the game was showcased and new details about it where offered. Although those details are covered by NDA and videos where not allowed, we have a few information for you to get excited about the upcoming Resident Evil release.
First, the game is 90% complete, which means there won't be any issue for it to properly launch in January 2017. Honestly, we didn't see it as something we could have doubts about, since the title has been offered in multiple demostrative version already showcasing a good amount of polishing.
Moreover, the game's graphics were displayed when running on PS4 Pro, and the first impressions are pretty positive. "Details is amazing", an ambassador said, and despite we don't have many further hints about this we really look forward to seeing Resident Evil 7 running on the upcoming Sony console. Finally, combat is said to be similar to the Revelations series.
Items: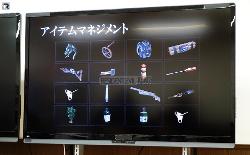 PS4 Pro version: Comparison of Lighting, and some stuff we haven't seen
90% Completion