Rockstar Shares Working Fix For GTA Online: Heists "Face/Gender Change or Character Appearance" Issue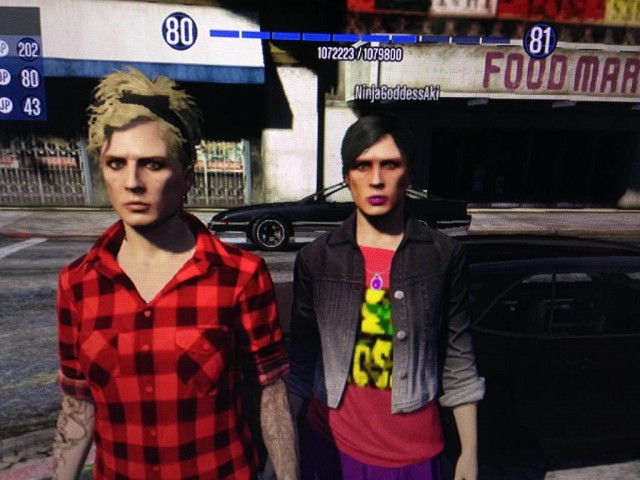 Good news for GTA V players who were experiencing the nasty "Face/Character Change Appearance" issue after the launch of GTA Online: Heists. Rockstar Games has finally shared an update on how to fix "Character Appearance" issue in GTA Online: Heists.
Rockstar Games says:
"This issue has now been resolved. To restore your original character appearance, please follow these steps:

Enter GTAV and load into Story Mode, Pause the game, Highlight the "ONLINE" tab, Choose "Choose Character", Select your affected character"

Once you re-enter GTA Online, your original character appearance will be restored. If you are still experiencing issues with your character's appearance, submit a ticket to Rockstar Games.
This was a widespread issue and affected GTA V players on all platforms: "PS3, Xbox 360, Xbox One and PS4". Here are the some of the complaints of GTA V players in this regard:
"Yeah rock star thanks for ruining something you had no right to change. My guy looked like a decent tan dude now looks like a white trash middle age method head appreciate it

Yeah i rarely come here on the actual rockstar page to complain about anything that happens on gta 5 online… but cmon man, this is just too much. How am i supposed to shine with my guns with my face being this ugly?

lmao wow, what the hell Rockstar? Thanks for giving my ps3 character a serious make make under, from a decent lookin' fox to an angry mammal, I am not removing my mask or helmet until this is fixed. I'm actually pretty devastated. Sort this mess out,

Omg!! I thought I was the only one or was going crazy or something !! I spent about 1.5 hours making my character and after the update she is ugly is asf I have to put a helmet on her seriously what the heck"