It snowed overnight in Animal Crossing: Pocket Camp
Your Animal Crossing: Pocket Camp campsite has just gotten a bit chillier.
When you open Pocket Camp today, you'll notice a layer of snow covering the ground and trees. (Somehow, the cold weather has not affected the fruit-bearing trees.) It's finally winter in Pocket Camp. Plenty of fans were disappointed in the lack of snow in the lead-up to the holidays, but it's finally here.
Related: Outfit crafting and gardens coming to Animal Crossing: Pocket Camp next month
New sound effects have been added to make Pocket Camp feel especial seasonal. There's a satisfying crunch when walking on snow. With all the new holiday gear added with the seasonal event, Pocket Camp is now full of holiday cheer.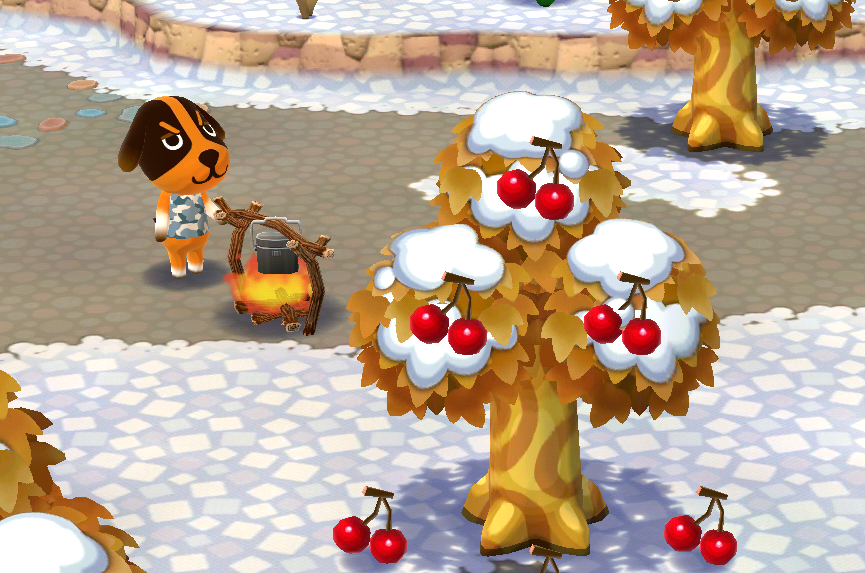 The Pocket Camp holiday event began on Nov. 30 and will run through Dec. 26. It's unclear how long the snow will last, however. Once the seasonal event is over, Nintendo is planning on releasing clothing crafting and gardens to Pocket Camp, two features fans are really excited for.
Enjoy the snow while it lasts—and make sure to earn those Santa Boots to keep your animal's toes warm.