Stunning Stunts Launched on Xbox LIVE Indie Games
ProjectorGames has announced the launch of Stunning Stunts for Xbox Live Indie games. Stunning Stunts is a score-attack focused racing game, complete with online replay sharing system which will allow players from around the world to compete with one another. The game is available now for 80 Microsoft Points.
DJArcas, ProjectorGames CEO said "We are extremely excited about the launch of Stunning Stunts. We've had a lot of fun making the game and we're looking forward to testing our skills against the best players that Xbox Live Indie Games can offer! Being able to compete directly against another player's best run adds a fantastic competitive edge, and makes trying to beat your friends' top scores incredibly addictive! We also give the standard ProjectorGames guarantee that there are absolutely, positively, not zombies in our titles, which makes them pretty unique on the XBLIG service."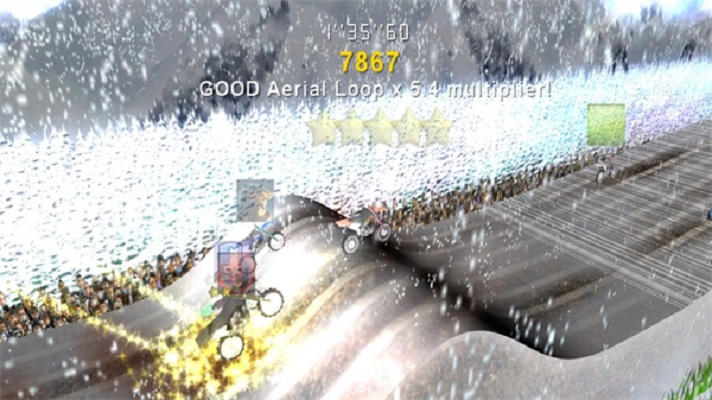 In Stunning Stunt, players will ride motocross bikes across a variety of landscapes, scoring points from tricks such as flips, endos and wheelies. Landing a perfect trick will also engage the boost system, allowing to player to race to the finish line faster, and net themselves an even bigger score. Stunning Stunt utilizes a bespoke peer to peer file sharing system that silently transmits race replays between connected users.