World's First Super Mario Odyssey Review Score, Perfect 10 From Edge Magazine
Earlier today it was announced that the latest issue of Edge magazine was delayed in order to "accommodate an exclusive EMBARGO", and October 12 was announced as the new release date. It seems like this exclusive EMBARGO has been leaked and it is none other than the first Super Mario Odyssey Review. Edge Magazine's latest issue carries world's first Super Mario Odyssey Review, and the final review score is a PERFECT 10.
The following image appeared on RLLMUKForum, it is said to be taken from the latest issue of Edge Magazine, looks legit. This makes Super Mario Odyssey the 20th game to receive a perfect 10 Review score from Edge magazine – before it, 19 other games have received this honor and recently release Nintendo Switch exclusive The Legend of Zelda: Breath of the Wild is one of them.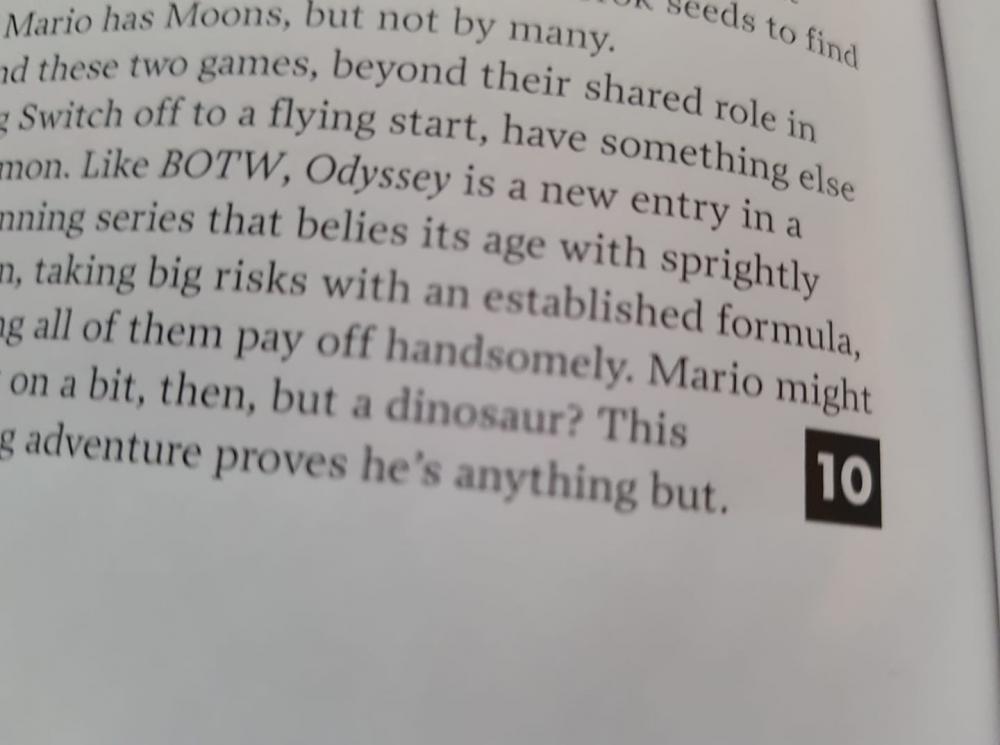 Super Mario Odyssey will launch worldwide on October 27 exclusively on Nintendo Switch. The game returns to the primarily open-ended, exploration-based gameplay previously featured in Super Mario 64 and Super Mario Sunshine. It is the first game in the history of Mario video game franchise to receive E10+ Rating From ESRB.
There is enough reason for you to buy Super Mario Odyssey for Nintendo Switch, if you haven't bought Nintendo Switch yet then here's your golden chance – Amazon is taking pre-orders for a special Super Mario Odyssey Nintendo Switch Bundle for $380 only.