Three Unannounced Capcom New IP Leaked On Internet, Check Out The First Concept Art
A new GBAtemp report is possibly leaking three new intellectual properties coming from Capcom. At this point, while the website looks pretty sure about what it is publishing, there's no certainty about whether these are "are locked for release or early in development," but we can have a look at early concepts, names, and synopsis.
Let's have a look at these games, which are reportedly called Knights of Aegis, Broken Horizon, and Lost Star.
Knights of Aegis (gun and magic action shooter with a lengthy campaign)
"1974, New York City. You are recruited into the Order of Aegis, an elite brotherhood of Mystic Knights sworn to protect and keep the peace between the mortal and supernatural realms. When a powerful evil stirs in the darkness, you must master the ancient powers of the past in order to save humanity's future."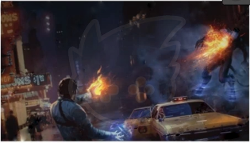 Broken Horizon (mech based, 4 player shooter)
"Two centuries after they were abandoned on the planet of Eden, a group of colonists continue to fight for survival. Team up in 4 player co-op Mech Suit gameplay and battle the planet's hostile environment, human raiders and ever increasing alien threat to control the planet's life-force, T-Eng."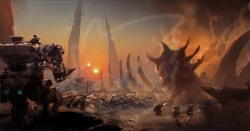 Lost Star (sci-fi galaxy exploration)
"A Renegade Crew aboard a small Spacecraft, the Lost Star, is traveling at the Edge of the Galaxy, salvaging anything of value. When they come across an Ancient Map, the crew is unwillingly thrust into the ultimate battle between good and evil."
Do you like these concepts? At the source, you can find more details about them, but of course be sure you handle them as what they are: simple rumors.