How to get Tom Nook and K.K. Slider to your campsite in Animal Crossing: Pocket Camp
Missing Animal Crossing favorites Tom Nook and K.K. Slider while playing Nintendo's new mobile game Animal Crossing: Pocket Camp?
They are available in-game, but they don't work like regular campers. Instead, to get them to visit your campsite, you have to craft special items, called Tom Nook's chair and K.K. Slider's chair, strictly for them. But to get those chairs, you're going to have to pay.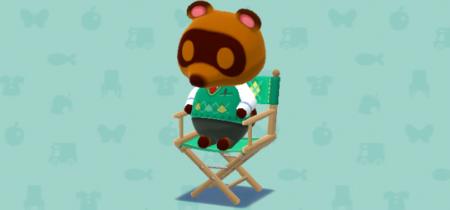 There is a time limit on these chairs; they're only available for 45 days after you start playing the game. At your campsite, click the craft button on screen. K.K. Slider and Tom Nook's chairs are listed as limited time items and each costs 250 Leaf Tickets.
Crafting either chair will bring the respective characters to your campsite and they'll stay as long as you want, but they won't do much. Really, they're just decorative. Both will chat with you for a bit, and K.K. Slider will play a song, but they don't operate like the other campers do.
When you put the chair down in your campsite, the character will appear, but only one will show up at a time.
The price for these chairs are steep, but if you're desperate to meet the Animal Crossing standbys in Pocket Camp, this is the only way.