Report Reveals Twitch Has More Viewers Than HBO and Netflix
Which service has more viewers, Netflix or Twitch? Turns out it's the latter. A new report reveals that more people watch online gaming videos than HBO, Netflix, ESPN, and Hulu all combined together.
SuperData Research's latest study reveals that gaming video content—such as Twitch livestreams, let's plays, and gameplay overviews—will have an estimated 666 million viewers in 2017. Approximately 563 million people watch YouTube's gaming content, whereas 212 million viewers hop on Twitch.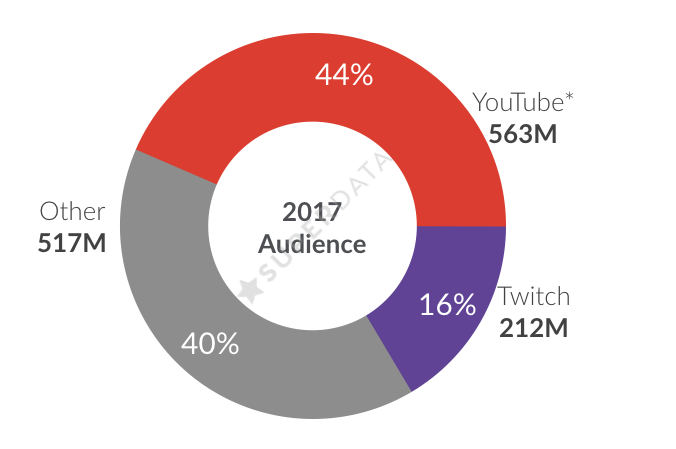 Those numbers don't just fall in line with 2016's data on YouTube and Twitch gaming content. This year's statistics show that gaming video content is growing.
By the year's end, 185 million people watched gaming videos on Twitch during 2016, with 517 million checking out videos on YouTube. In comparison, HBO had an estimated 130 million subscribers in 2016, with Netflix clocking in at 93 million. Gaming's audience blows away the competition, and compared to 2017's numbers, gaming's video and livestream industry is just getting started.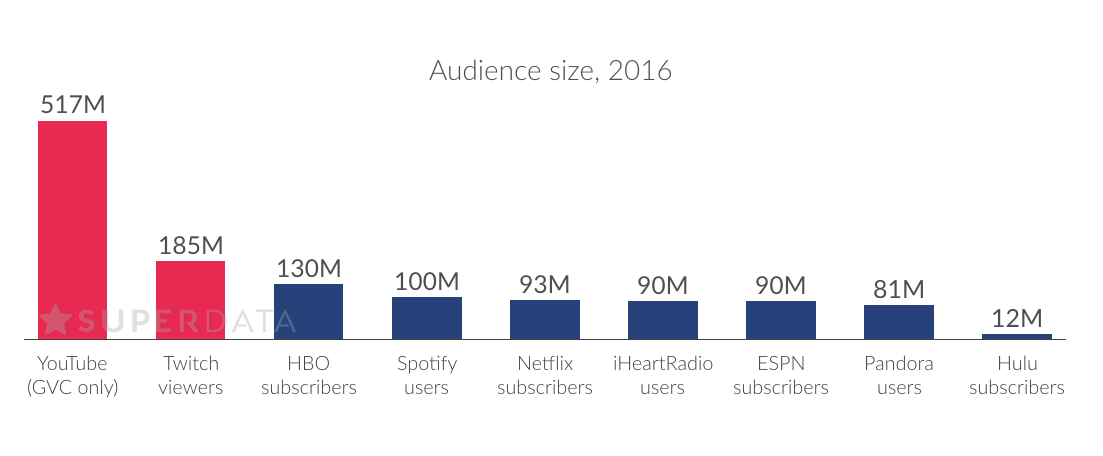 There's also plenty of money to be made in gaming videos. The industry is estimated to earn $3.2 billion USD this year alone, with a staggering 56 percent coming from Twitch. And online gaming video content tends to appeal to a diverse demographic. Approximately 46 percent of all viewers are women, with an average viewership at 33-years old making $58k USD yearly. 52 percent live in North America, too, suggesting that the U.S. and Canada are major players in content creators' success.

Gaming video content clearly resonates with middle-class men and women, including those who may not have enough time after their workday to sit down and play games. It's unclear for now if other competitors will join in on the livestream and gaming video market in an attempt to compete with YouTube and Twitch. But it seems likely. Both companies are highly successful, and it looks like their viewership will continue to grow as 2017 fades away into 2018.