Xbox One vs Xbox One S Size Comparison Image Revealed: Indeed Very Slim and Sleek
At E3 2016, Microsoft announced Xbox One S, a new Slimmer, Sleeker and Sharper variant of Xbox One featuring internal Power Brick like PlayStation 4. This is new console will be available starting August 2016 in three variants: Xbox One S with 500GB HDD is priced at $299, 1TB variant is priced at $349 and 2TB variant is priced at $399.
In addition to this, the console also introduces a brand new Xbox One controller. You can check out the comparison image of Standard Xbox One vs Xbox One S, it is indeed very small in size (40% smaller is indeed a big difference in size).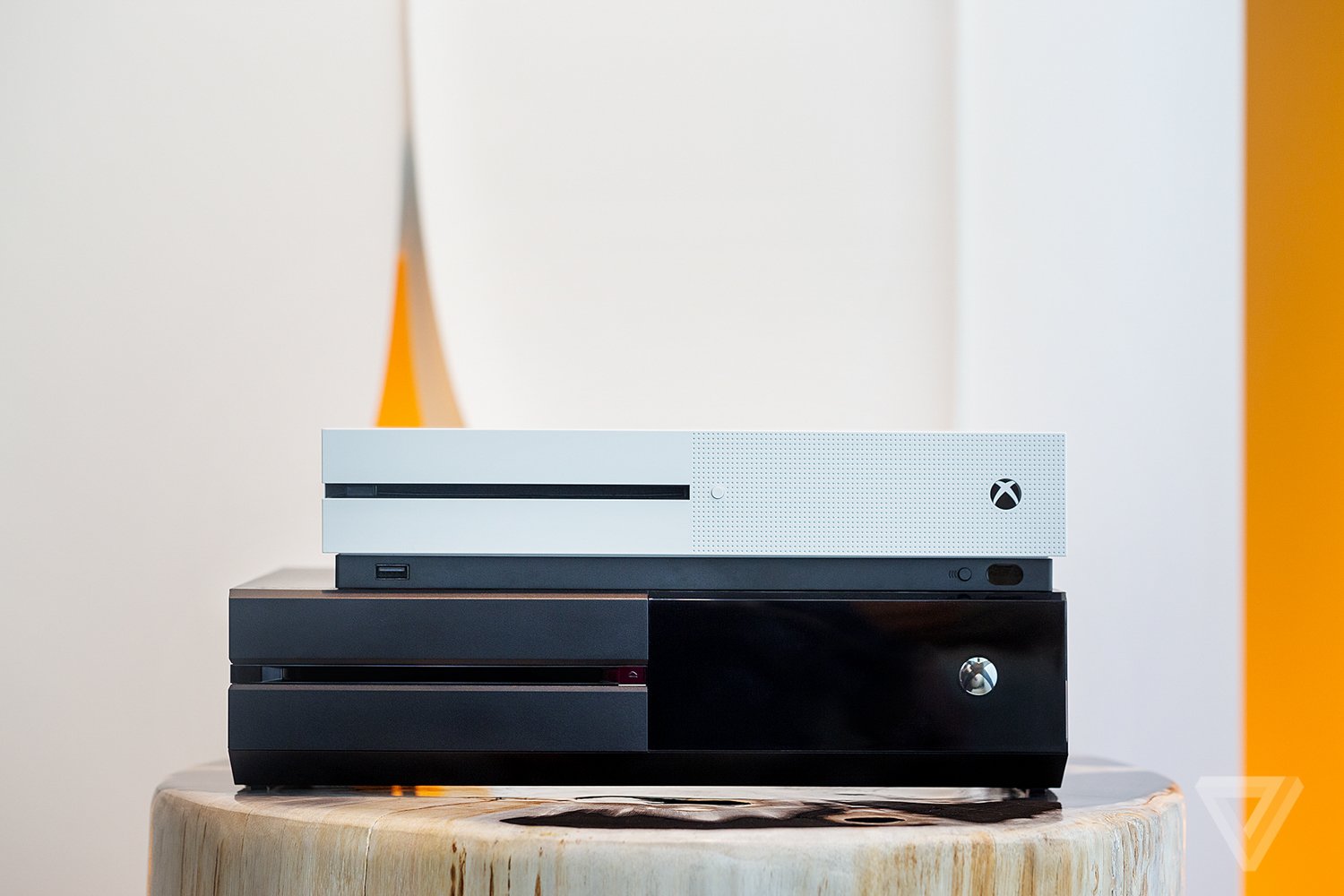 More information on new Xbox One Wireless Controller:
The Xbox One S comes with a newly designed Xbox Wireless Controller featuring textured grip for enhanced comfort. We improved the Xbox Wireless signal performance to give you a more reliable wireless connection to the console and up to twice the wireless range when used with Xbox One S. To enable easier wireless connection to your Windows 10 devices, we also added Bluetooth support. The new thumbstick design significantly reduces wear to help maintain accuracy and smooth rotation over the life of the controller, so you never miss a beat. The new Xbox Wireless Controller is included with all Xbox One S consoles and will be available worldwide for individual purchase for $60.