Amazing Xbox One X Easter Egg Pay Respect To Master Chief And Project Scorpio Codename
Gone are the days when Easter Eggs were used to be the part of video games only, we are in the 21st century and customary things are changing thick and fast – easter egg are making their ways onto the video game hardware as well. We all know what Nintendo did for the early buyers of Nintendo Switch, they left this short and sweet message "THX2ALLGAMEFANS" on the Switch Pro controller. It surprised Nintendo fans, and the gesture was very well received by them.
Microsoft's Xbox Division has tried something similar with Xbox One X (earlier known as Project Scorpio). They have crafted an amazing little doodle of Master Chief riding a Scorpion inside Xbox One X. You can take a look at the doodle below. This is like paying a homage to both Master Chief and Xbox One X codename Project Scorpio. To check this doodle you have to break open your Xbox One X – the choice is yours. Watch the video (the doodle is shown at 11:13 Mark, but it would be better if you start from 10:00 mark) below for complete step on how to see this Master Chief Scorpion Easter Egg on Xbox One X.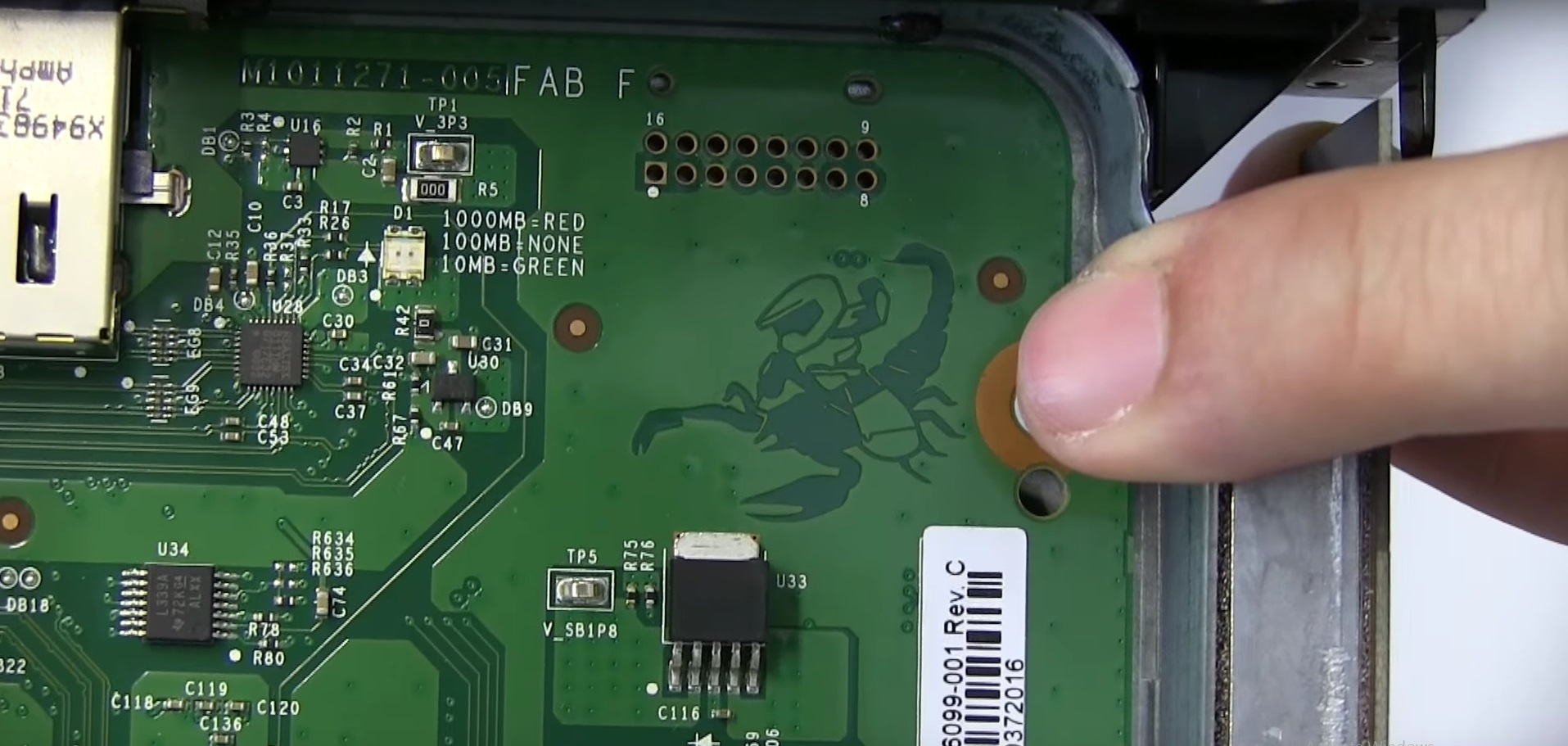 Xbox One X is scheduled to launch on November 7. It was first teased at E3 2016 under the codename "Project Scorpio". It has a 2.3 GHz octa-core CPU, and a Radeon GPU with 40 Compute Units clocked at 1172 MHz, generating 6 teraflops of graphical computing performance. It also includes 12 GB of GDDR5 RAM, 9 GB of which is allocated to games. At Gamescom 2017, Team Xbox announced Project Scorpio Edition of Xbox One X (Limited Edition) and was sold out within minutes. The standard edition of Xbox One X is available right now for pre-order on Amazon for $499.