Yakuza 6 Final Build Screenshot Looks Glorious, Massive Graphics Improvement vs Playable Demo On PS4
SEGA has just shared with us a brand new screenshot Yakuza 6 featuring Kazuma Kiryu. You can check out the screenshot below, there is a drastic improvement in graphics and visuals as compared to the one we saw in Yakuza 6 demo which was made available to players who purchased PS3/PS4 remake of Yakuza: Kiwami earlier this year. This new screenshot showing Kazuma Kiryu is said to be taken from the final build of Yakuza 6.
In addition to the screenshot, Sega also announced that there will be holding a special event on July 26, 2016, where a new trailer for Yakuza 6 will be showed to the attendees, announcement of cast, City the game takes place, and exact release date.
Yakuza 6 is the seventh main entry in the Yakuza series, and is currently in development at SEGA exclusively for PlayStation 4.Kazuma Kiryu will return as the main protagonist of the game. Gameplay will be similar to that of other yakuza titles with exploration mixed with arcade style over the top combat (a confirmation we received from the playable demo). As of yet the playable characters and locations of the game are unknown with one exception listed above (Kazuma returning as the Lead Protagonist).
Yakuza 6 is confirmed only for Japan right now, Western Release hasn't been confirmed, but all hope is still not lost.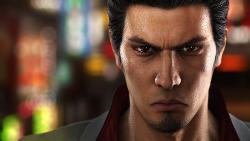 For comparison purpose, check out the Yakuza 6 demo build screenshot: