Yakuza 6: The Song of Life gets official box art and a plot-heavy trailer
Yakuza 6: The Song of Life is the latest entry in the long-running Yakuza series from Sega. It's just gotten a brand new trailer to accompany the debut of the game's official cover art for its official North American release. It's a very svelte cover, especially the art book.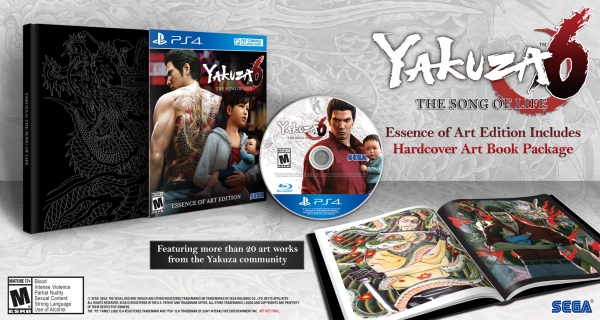 The new trailer, titled "Previously on Yakuza…" makes a valiant attempt at reiterating the juicy plot lines featured in the previous game. You might get lost if this is your first go-around, but it's drama well worth getting into.
The Yakuza series currently follows the exploits of yakuza Kazuma Kiryu, a certifiable badass with a heart of gold. One moment he's busting heads in the city streets, and the other he's telling young women that they don't have to sell their used underwear or their self-worth to male clients. It's a game unlike anything you've ever played before, and if you've never tried any of the entries, you should seriously consider starting with Yakuza 0 or Yakuza Kiwami.
Yakuza 6: The Song of Life is already available over in Japan for PlayStation 4, though it's not scheduled for release in North America and Europe until March 20, 2018.