Battlefield 1 Review: Top Quality First Person Shooting With Great Story Mode And Multiplayer
Battlefield 1 is maybe the strongest competitor in the first person shooters' war. With Titanfall 2 and Call of Duty: Infinite Warfare both striving to conquer the games-with-futuristic-setting area, DICE has reached a completely different environment for its latest war simulator, building something which is both realistic and fun in the World War I. Not the easiest task, of course. While it's easy to build drama upon such solid and yet unexplored basis – World War I is among the most bloody conflicts in the history of humanity -, turns out to be something quite old in terms of proper technology and slow into a fun experience was hard to theorize, and this is the first success of the Swedish developer here.
Battlefield 1 has both a good and compelling campaign, and a refreshing multiplayer experience that borrows its pillars from the latest entries in the Battlefield series while adding something completely new – Operations. Operations are an entertaining mixture of Conquest and Rush, giving all the sessions an amazing narrative and persistent context.
You have this series of matches where you need to defend or conquer portions of the map. Those matches are amazing when played with other 63 players, building never seen and felt before experiences especially in certain maps, like the Italian one, on Monte Grappa. It's so realistic and heart felt that even generated some controversy in Italy. And burning airships continuously falling on the ground, so…
So, is it a win-win in multiplayer? Well, it must be recognized that, among all these positive considerations, you have some lows when it comes to few maps. I mean, most maps are great, some of them are less great, and you can't help but notice when you have a less inspired or more confusing map, mainly because of its openness, on rotation.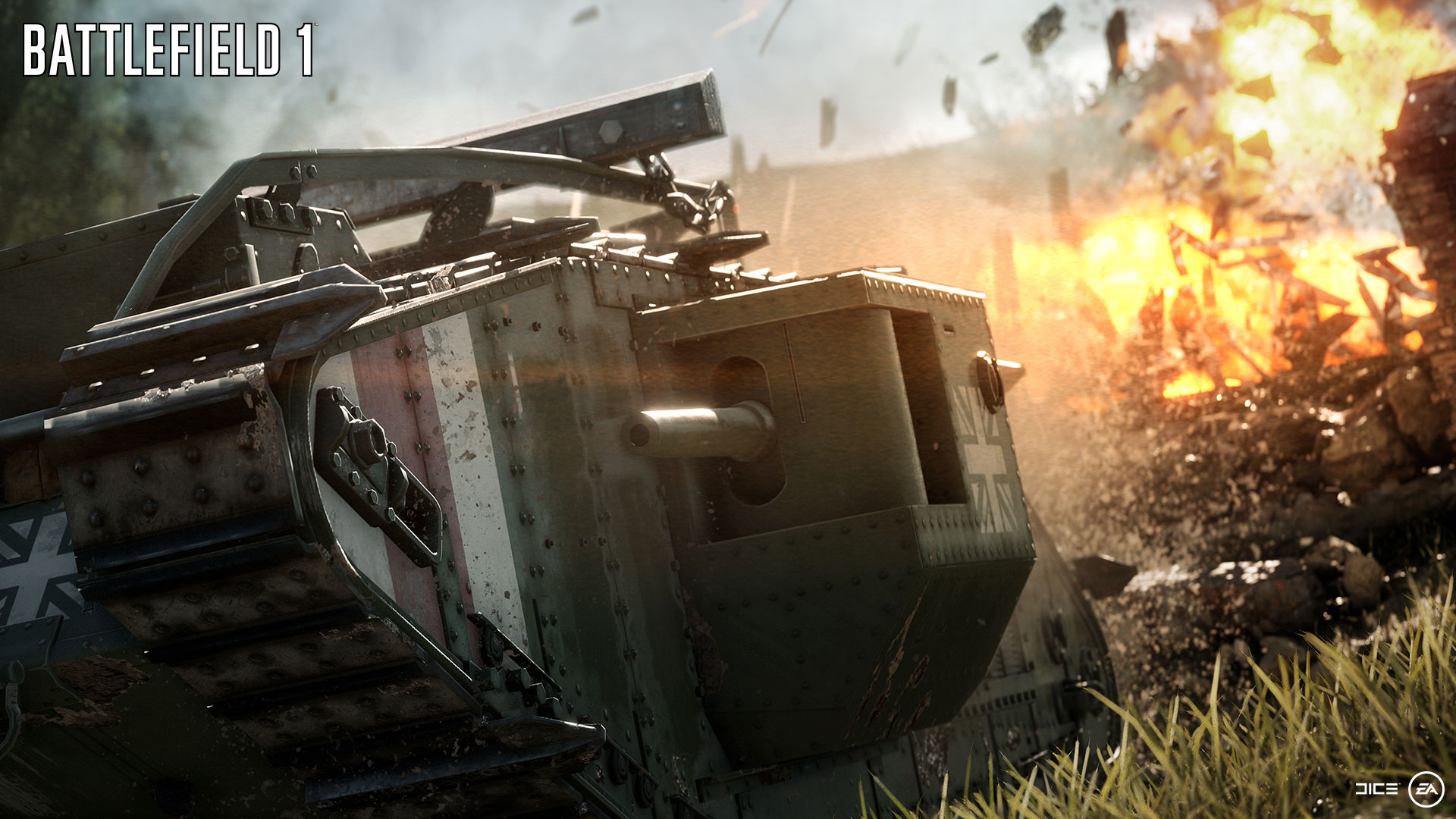 Single-player is an interesting component as well, and this is perhaps the biggest achievement for Battlefield 1. Previous entries haven't managed to build concrete, fun and interesting experiences, failing to do that since the times of Bad Company 1 & 2. The campaign involves different stories that tell you the bigger picture of World War I from different perspectives.
This is both nice to look at, refreshing – because each time you have different things to do -, and neat, as DICE has used all those different angles to let you practice with the multiplayer's iconic classes. You can be the guy who flies, with a campaign based on massive aerial strikes, or the one who drives tanks. It's all about you choosing where to start first.
There's a low here too, anyway. Each campaign is about 1 hr and half or 2, which makes it for a 6-7 hours long story mode in total. In my opinion, this is enough for you to enjoy a good mode and have the basics of how you can play as multiplayer, that still is the core of the overall experience. But it's something worth to note in case you were expecting (I don't know how you could) more from this new Battlefield iteration.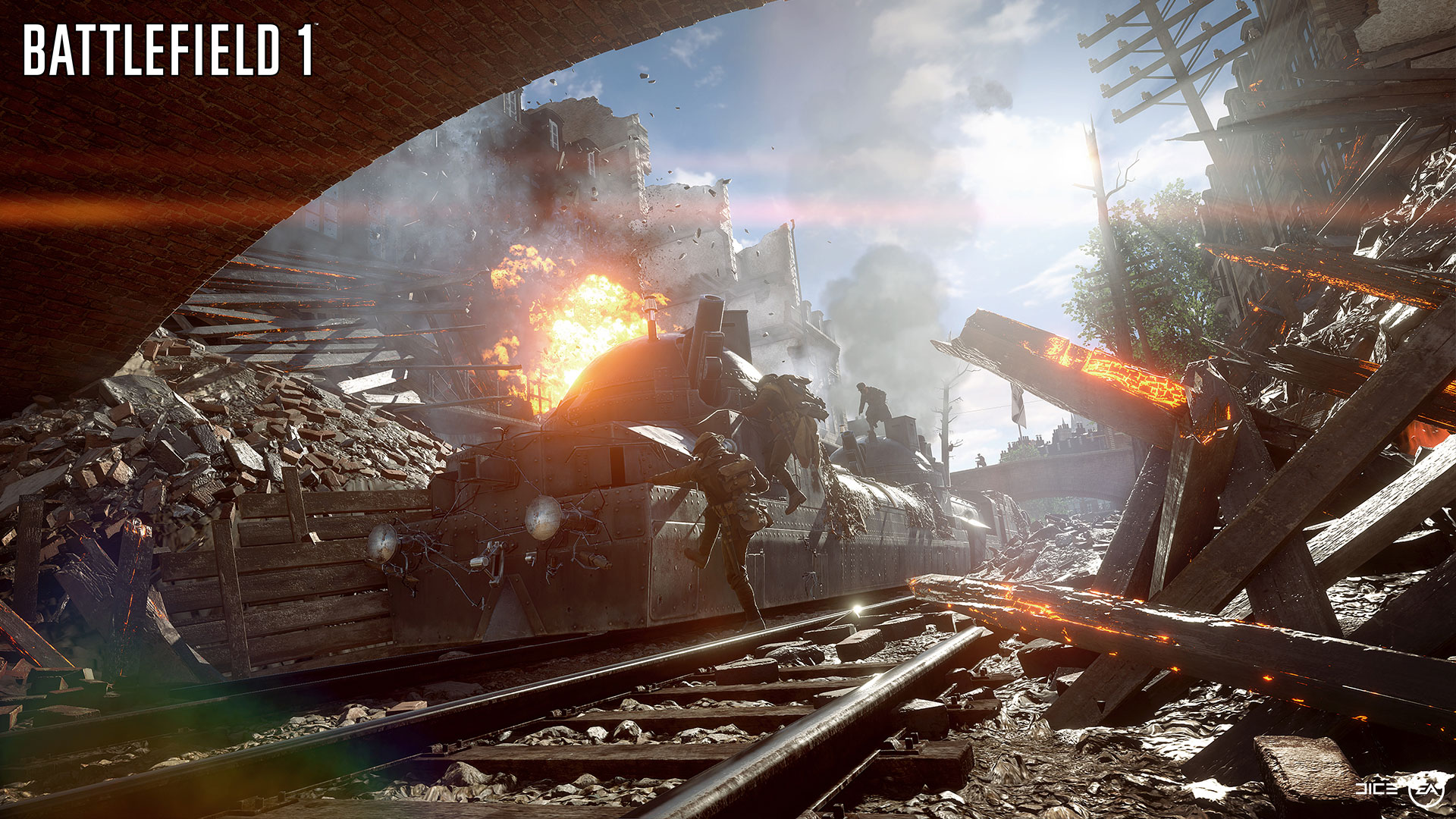 Ultimately, Battlefield 1 is the game you should invest your money on if you want a long term shooting experience and one which is totally different from what you can play buying the other two FPS on the market now. If you've already had enough of wallrunning, this is what you need to buy and play, especially on PC where population is still massive.
Titanfall 2 and Call of Duty: Infinite Warfare remain two interesting titles, with quite a lot of similarities, although the first more pushing on the creative side of first person shooters – story mode features platform contamination, and more – and the latter playing is very safe in a setting that has already said all it could say. DICE has tried something different, and kudos to EA that has let them do what they wanted most.