For Honor Review: An Eye-Raising Action Game You All Must Experience
In the era where video games had passed from static displays to 4K and now VR who are filling our eyes with immersive realistic gameplay, medieval battle games bear a resemblance to a bit by bit dying genre. For Honor is Ubisoft's bold move to bring the taste back into action. Be a proud Knight or an insane Viking or a swift samurai. You play one among 12 heroes divided into three factions. The story mode explains about the fighting system, the era of war in the region, and the multiplayer mode sets you on an open ground gameplay to test your skills. A true melee combat game that does not relies on weapons, but more on skills and strategy. I recommend everyone to start with story mode. The cinematic is amazing and a tension among the war raging clans is the crux of the game. If you had played such battle games before, you will see For Honor as a highly polished version of a medieval battle game of 2017.
The Solo Mode:
Keeping a campaign mode is an excellent thing contrasts to a purely multiplayer game because it tells many things allowing the players to prepare for an online contest. With it, the story mode adds a pinch of entertainment backed by an appealing aura of battle. If you had directly jumped to online mode, I am quite certain your struggle to stay alive in the game would be considerably extra challenging, as you know less about essential weapon tactic.
Campaign mode is divided into three chapters, each of them allows you to test the best one from three major factions Knights, Vikings, and Samurai. Their lands are shattered by war, and their heroes must stand to unite against the enemies. Each hero of clans has diverse fighting styles. The story mode is divided into submissions supported by catchy cinematic explains a lot about the characters.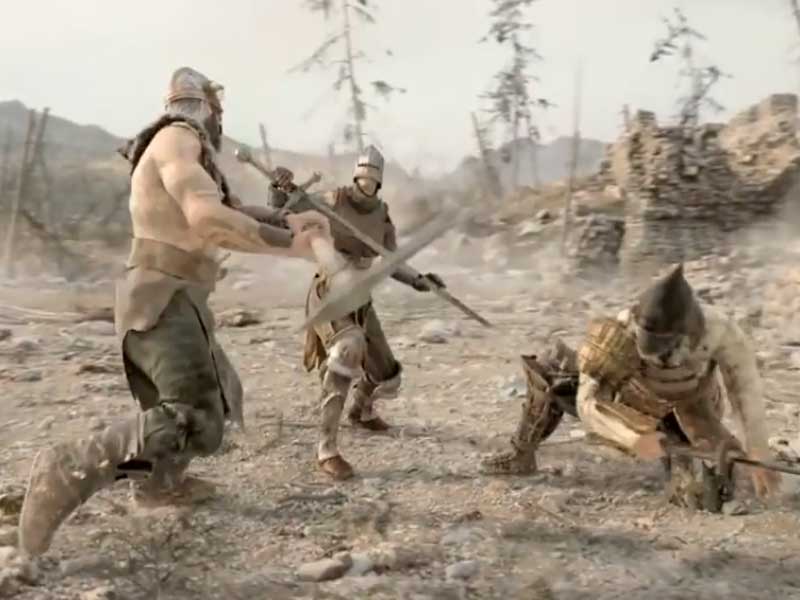 After playing the initial tutorial levels I was able to grasp the moves easily. But only if I am on controllers, I have a spare one of Xbox console. This game is very tough on keyboard and mouse, according to my conclusion it is next to impossible. Mimicking characters move via keyboard by pressing tons of keys and then rushing (to) towards the mouse button is annoying and time-consuming. The controllers rather are much handier on such games, you will know the movements of attack, its directions, and a right hit. All if done well can cause a good amount of damage to the opponents.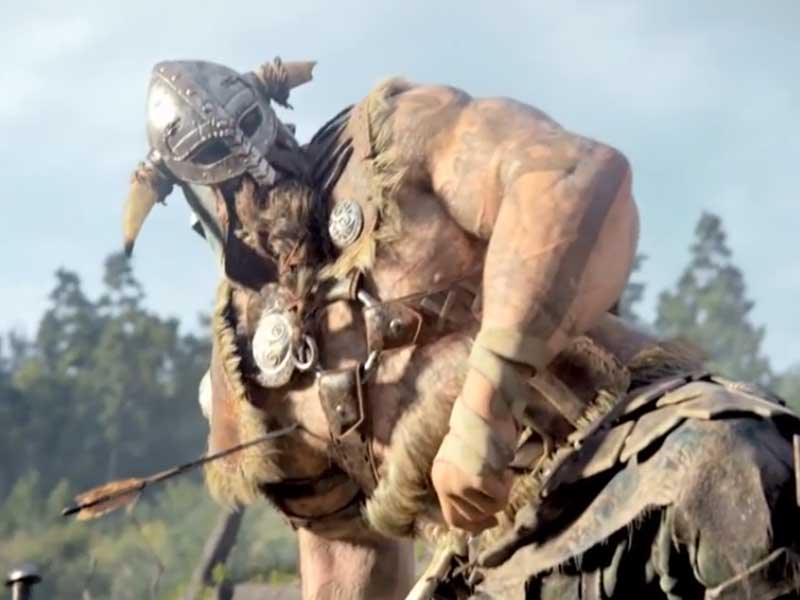 In campaign mode you fight against AI, they are weaker at the start, but as you move you have to deal with some bosses. Still, you can learn their way of attacks in some time. So it gets easier for you to dodge away from their heavy attacks. Overall the story models explain a lot, once you are done playing all, you have the open multiplayer ground to fight with opponents around the world.
Multiplayer:
For Honor, Multiplayer shifts your battleground against opponents around the world. Just hit the Quick Match if you don't want to wait for long. Overall all players carry common statistics. This keeps everyone on an even ground to fight. The objective is simple, you have to defend your spawn point. You can also create an easy server and start playing with your friends. Multiplayer battles are typically unpredictable.
Inside the battleground, the way you use your weapons plays a vital role. Speed is the key to success, but not all heroes are capable of delivering attacks swiftly unless they are samurai or knight. Certain characters who carry dual weapons own high speed, compared to those with heavy ones. But those who carry heavy weapons also have a stronger armor with a low health degrade rate. The character stats look to be balanced well, each of them with their high and low points. As a smart opponent, I had learned this well, it helps me to analyze how well I can take down someone in battle.
Matches also reward player with steel that can be used for some upgrades. There are limited items to go for. Character customization is also limited, you start by selecting faction first, then the hero and a few basic things to start playing. For Honor focuses more on the fighting style, it has eliminated ample of things to avoid players getting confused. Your weapons choices are simple and clear. A Knight's Swords or a Samurai's Katana, all holds common movements like breaking the guard, or a Vikings spear. If you ace these movements you turn out to be the most challenging opponents. Heroes with dual weapons can perform multiple attacks in one go, this allows them to clear the area of crowded enemies.
Some patience is also required in it, if you are getting hit and facing damages don't just give up, you have the chance to dodge away and plan for your attacks. In case if you are building your own group of players, choosing different characters as per opponent team will give you an early edge, because the game completely relies on close to close melee combat. You can have some bows and arrows, but fighting face to face is worth.
It offers an independent choice to every player, whether they can ambush into a crowd, try some heavy attacks, or play strategically by learning opponent's movements. Till yet I had not faced any major bugs, things are going well in all forms. Honorable are signature moves of heroes that can be used when the opponent has the certain amount of low health, a classy way to kill. For me the game is addictive, but I want to test more weapons in it. After a certain point you know that you are best in using Katana, you can't test any other thing. I see this as the game limitation.
Final Words:
For Honor is amazing to try. The game has a mix blend of action and excitement backed by skills to overcome opponent's strategy. Having a tang of medieval weapons well-placed statically is the distinctive surprise. You feel the strength and weakness of the characters in the game. This is what makes For Honor an appealing battle game. Ubisoft has kept a lot of things clean and simple for players. It includes maps, customizations, upgrades, etc. Distinct characters of separate legion the Knights, Vikings, and Samurai flourish screen with eye-raising action. All matters are your way of using your weapons, movements, and experience with the controller.