Hitman The Complete First Season Review
Agent 47, a lethal undercover assassin is back again to assassinate high-profile targets. Last year released all Hitman Episodes are now compiled into single Season pack for PS4, Xbox One and Windows PC platform. Apart from them it brings 3 Bonus Missions, Hitman Requiem Blood Money Pack, Steel Book Edition and PS4 Exclusive The Sarajevo Six missions.
Not attempted before, many were discontent with episodic launch of Hitman series in 2016. Sold between a gap of month or two, it was vexing to pay discretely on each Episode. This later who thought could come as a single pack. If you haven't tried any of them or some episodes, you can go for the entire pack with hours of gameplay. You can refresh your memories from beginning to the finale with bonus content.
Episodes are long enough with no major changes, followed by a unique principal target to deal with. Hitman offers a choice to eliminate target the way you want, for example following the stealth mode to reach Silent Assassin Rank or killing them with a bang. I see Hitman as one among the best stealth games, because it does not confine players in a linear choice to deal with the objective. You are not restricted to one path, instead you can examine around to find what can work.
I was expecting to see something new, not the rejuvenation episodes pulled back into one thing. The developer could have created lot more interest by adding Episode 7 to bring more value. After 2016, no fresh news appeared leaked about the next Hitman episode or series.
Gameplay:
Hitman Gameplay is not new to us. After playing roughly everything, I began with a slow start. However I didn't precisely memorize everything from previous gameplay. I enjoyed the new Professional mode, it was a stimulating challenge. For me using disguise was less boring. For example if you dress like a waiter no one stops you even if you carry weapon. At some point it is too long, like me if you prefer stealth mode, but the end is reasonable.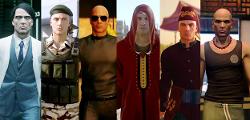 You can frame the death of target in the form of accident or assassinate by a straight attack. However the last time I played my aim was to finish it. Now I go more professionally, whenever I get chance I use the precise method to kill target and move without getting noticed, which I found entertaining. Like planning a bomb or using a gun with silencer, or the tough part using hands to drown or strangle. If you don't like to go near the target, walk around and find objects you can use. This allows maneuvering target in certain ways like distraction or making the target to move in some direction, etc. For using opportunities there are objectives, without them you cannot implement it.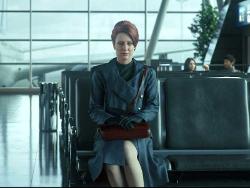 Good thing is you can see them on the map, and use the steps to finish objective so that you can benefit from the opportunity. You need to be online to play well. Your progress is tied up with the online connectivity that does not restore offline. This is a restriction, because Hitman does not have any multiplayer mode, online connectivity is just to manage your progress and rankings.
Hitman Season 1 Episodes:
The Season 1 has 6 chapters those beings with Episode 1 The Showstopper. It takes you to Paris to stop a deal by taking down three targets IAGO ringleaders, Novikov and Dalia Margolis. The second episode World of Tomorrow Agent 47 has to kill two scientists Silvio Caruso and Francesca De Santis in Sapienza, Italy. In the third one A Gilded Cage, 47 go to Marrakesh in Morrocco to kill General Reza Zaydan and Claus Hugo Strandberg. In the fourth episode Club 27 his mission to kill two lawyer Jordan and Ken Morgan. In the 5th episode Freedom Fighters, Agent 47 goes to Colorado to take down a militant leader Sean Rose and in the last one Situs Inversus he goes to Japan to deal with Yuki Yamazaki. Overall all episodes are bit better in terms of graphics as ported to PS4.
Verdict:
Hitman Season 1 Pack is based on Glacier 2 Engine. Compared to the previous episodes the PS4 Pro edition is improved. You can either go away using weapons or deal hand-to-hand with enemies. This makes it interesting in various manners. Also not to forget, this season introduces new ways of eliminating the target. You can kill them by using explosive golf ball or poison their food, you can also electrocute a target without raising any alert, or if you want to go brutally you can go ahead with pushing the target over a ledge. You will enjoy the game if you love to observe and go with the flow instead of rampage fps shooting.