Need For Speed Preview At EGX: Has The Potential To Be The Best Racing Game Of 2015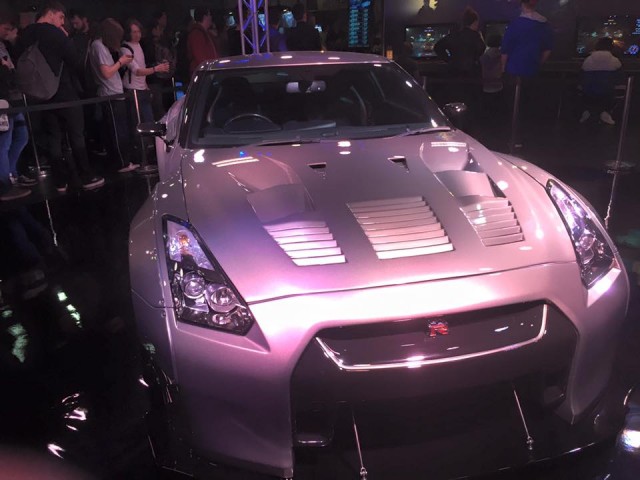 As you enter the Need for speed booth you can't help but be sucked into the atmosphere of racing. The que of people wraps around the new Nissan GTR and sets the tone as people wait anticipating the game that's been 3 years in the making at Ghost games. As the demo begins it explain that we have 2mins 30sec to modify the car of our choice before the race begins. This was a very satisfying aspect as pretty much anything on the car was modifiable and it was very accessible. When tuning the engine it was slider based and at the top it showed the effect with a maker moving between either drift or control.
As we moved onto the start of gameplay it was explained that mode was a race through 17 checkpoints and then it was the remaining time (about 5 mins) to gain as much rep as possible. This was gained by driving fast, drifting, destroying objects and living life on the edge! The winner of each game won a Need for Speed t-shirt (spoilers: I won!)
Gameplay wise it felt similar to previous games but more refined with less gliding into walls and more control. Within minutes of the race starting I was drifting corners at 100mph with NOS and gaining REP. This won't be compared with the likes of Forza any time soon with the Arcady nature at its heart and it definitely helps with the enjoyment of just picking it up and bounding around the corners.
While racing through the streets you couldn't help but admire the beauty of the game. With it being set at night you get great reflections in the puddles and the cars look sleek. Complementing the visuals was some absolutely fantastic audio! The Cars sounded meaty and alive and the soundtrack just fit in perfectly – of note here is the way the music fades out when you crash or at a slow speed and then as you gain speed it just bounces back in.
Overall I was pleasantly surprised with Need For Speed, the extra year has clearly done the game some good and if the full game can keep me hooked as well as the demo did then this will be one to watch when it launches early November.