Nier Automata Review: Gear up to fight for Humanity
Nier Automata is a concluded story seems to start from what end in the predecessor Nier. Well, I cant figure out difference, excluding the environment on which the game play is based. Filled with a lot of action, multiple twisted endings, this game fills your hours with action and entertainment. Nier Automata is divided into different story line accessible only if you complete the first one and then you switch to second and so on. The characters dialog conversations are capable of triggering unique endings, breaking the linear game play cinematic structure.
The developers have tried to keep it engaging at a high point via introducing multiple perspectives and compiling different types of gameplay environment packed into one box. It is well crafted into an engaging story with strong characters. You got the chance to play the game with three characters perspective backed by the different story line of each and unique endings. However not all things will be unique when you start playing with a new players perspective. A lot of game mechanics are same, where you are engaged into battle or fighting against robots and bosses.
Game-plot:
Nier Automata is held in a post-apocalyptic era when humans fled the planet due to machines invasion. Created by Aliens, they had overcome human society forcing them to leave the planet and settle on the moon. To tackle this we humans crafted the YoRHa unit, a bunch of highly advance blind-folded androids, who fight for the glory of Humanity. Their aim is to clear the machine invaders and set back conditions for people to live. Sounds similar, as this plot is common in many sci-fi movies and games.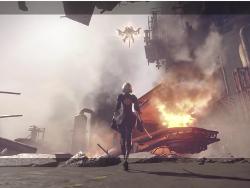 Finally the androids, fights, battles, tear up the machines, as their objective. While playing you will notice a glimpse of human emotions in the machines. This seems weird to me, why they want to live like us. Thats still the mystery. Concluded with boss fights, in the end, the androids are there to save the day.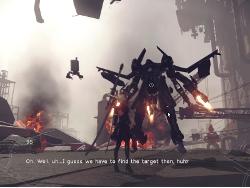 The game is ideal for all ages, you can easily understand the playable structure. A bit of twist also surprise me is puzzle type game play triggered in a hacking sequence, the part when you control only an arrow, to block hacking on a 2D platform. Doesn't this sound less bright?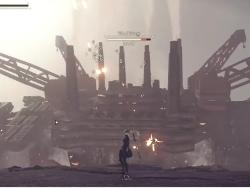 Last but not the least thing, conversations are high in it, sometime, if you are looking for a quest. Graphics are decent enough and while my game play I had not landed into much bugs on the console. Well on the PC there are things noticeable in the fps failure in in-game elements. Assume a patch soon will fix it.
Gameplay:
Usually, we see, many games go with a liner playable action, which turns to be bit boring after few hours. In Nier Automata, the changing environment supports the game play a lot, is what I see. If you are not looking forward for a lot of real-time action, and OK with sci-fi type battle game, this one is good enough to fill your weekends with some fun. At start you play from top edge controlling Flight Units, reminds me of SkyForce. Next old school side scrolling and the obvious one, third person action. Playing as 2B explains the full mechanism in first few hours. Instead of stretching her story very long, the developer added 9S another android scanner bot and a A2, a fugitive bot perspective in the game. A bit changes in the characters and unique endings had urged me to keep playing.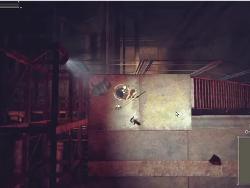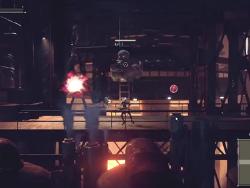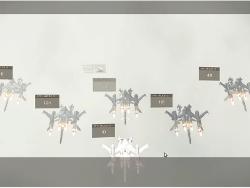 Weapon choices are limited, but you can strength them by upgrades. The same is applicable to character skills. Overall I found that I need to travel a lot, because in the initial stages it took me some time to learn about animal riding. A deer in the vicinity is a time savior, you can use baits to catch one, jump on the back and reach the next mark. So a advance android, riding deer or boar isn't less surprising, instead the flight units are not always available. I wish this could be on-call elements, well who doesn't love flying. To save a lot of time, there are pretty useful access panels, that combining act as a save point, upgrade point, fast travel point, etc.
Verdict:
Nier Automata is a game of choice, well shifting from Horizon to this one was daunting, well I managed to stay engaged due to the intuitive representation of the game story. Somehow I want more punch in the game. I know I can hack and slash the tiny robots, and the bosses, and a pod are always on my head to support, but I want this to be more challenging. Sometimes I notice the game just shifts from slow pace to fast pace in instant, just to keep you engage for the objective. And then comes the character's perspective which is an exceptional positive part of this game.