Ori and the Blind Forest Xbox One Review: A Gem of Unquestionable Value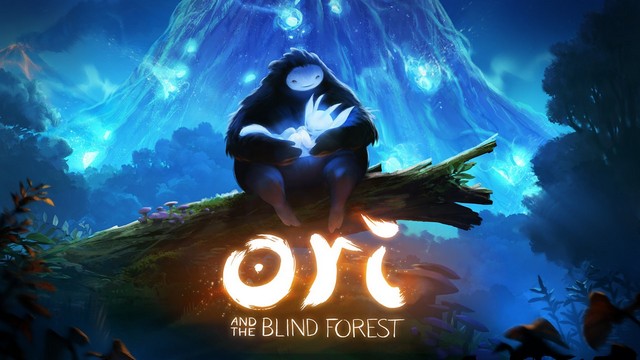 This could surprise you or not – Ori and the Blind Forest is a masterpiece. Looking at the artwork published by Microsoft during Gamescom 2014, the title of Moon Studios always touched me deeply, aroused particular emotions that rarely I felt talking about video games. It is a matter of expression, because Moon Studios, without too many words, has succeeded in the mission impossible to communicate an entire world and a full, dramatic story, in which the good guys are really good guys and the bad guys, well, they're really bad.
I will leave you the pleasure of discovering it, of touching the soft and heartbreaking way in which the developers have dealt with themes such as death and life, and how delicate they tried to make us understand that we are helpless and alone. Ori and the Blind Forest is a story of sacrifice and selfishness, both united by the fil rouge of love. A kind of love that infrequently finds space in video games.
While the first ten minutes deserve applause and tears, the gameplay is typical of a platform that knows how to put to the test, with a 2D map to be enriched step by step and read in its extension in the practical pause menu. There, we also have the opportunity to check and improve the skills, that represent the RPG component of the game, but only after leaving traces of our soul on the ground with the balls of energy accumulated on the road.
The fighting may be punitive, with a good number of enemies as a variety of circumstances where you have a precarious balance. The difficulty level can sometimes be a welcome challenge – often you'll find yourself with the butt on the ground without having saved, forced to redo large tracts of your last session because of carelessness or too much confidence. In my opinion, however, only in a few cases the game shows trial and error mechanics, that is not the real backbone of a title that you can play for long stretches without seeing the game over screen once. This is mainly a matter of staying focused and save the game at the first opportunity available.
As for the audiovisual offer, this production for Xbox One and PC is both a pleasure to listen to, with a mild and tender soundtrack, and to watch. The game runs at 1080p and 60fps, presenting occasional but almost imperceptible dips in frame-rate that do not represent an issue. But, as I said in the introduction, stats and numbers pale in comparison to the expressiveness of characters and environments. The silences and glances written by Moon Studios are for true connoisseurs.
If you own a PC or an Xbox One, then, you should with no ifs or buts buy Ori and the Blind Forest, and evaluate it both in and out of the usual thought patterns that we professionals and gamers have sadly been assigning for a couple of years. It is not a crusade because this game does not need it: this game is a gem of unquestionable value.