The best teams on FIFA 20
If you have even a passing interest in the world of soccer, you'll probably know two things: the names of some of the biggest and best teams in the world, and FIFA's annual game. Especially in Europe, FIFA is one of the best selling titles in video gaming year in year out as players and fans alike come together to sample new features of the series, start a new career with their favorite teams and probably most commonly, play online with friends or take on the world in Ultimate Team.
For those who enjoy the online play without the fluff and microtransactions of Ultimate Team, online seasons mode is the purest form of the multiplayer, and you can expect the majority of players to be playing as the strongest teams in the game (along with their supported teams). As matchmaking can be spotty when it comes to matching team quality, taking on the world with Accrington Stanley is not always the best idea, no matter how much you may support them.
So with that in mind, here are the four best teams you can take online in FIFA 20, each with a different tactical flavor.
Manchester City (ATT 86, MID 87, DEF 83)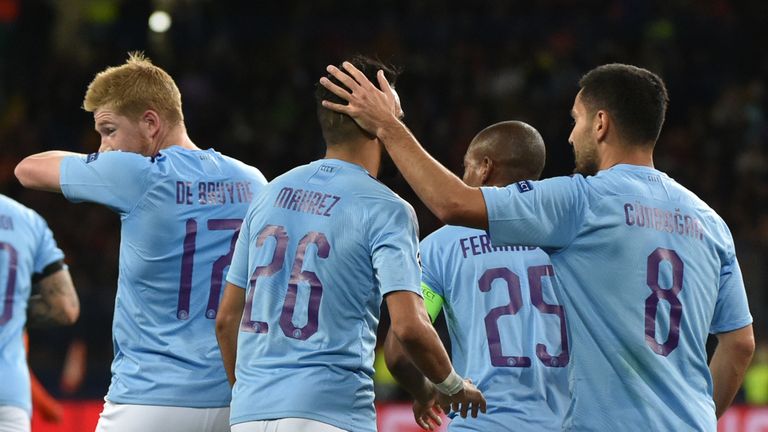 Arguably the strongest team in the history of the series, Manchester City are simply irresistible across the field. Exceptional keeper in Ederson, a defense that contains strength at centre-back and threat on the fullbacks. A formidable midfield anchored by Fernandinho and Rodri and a wealth of creative talent in De Bryne and Bernardo/David Silva, and flair and finishing up front with Sterling and Aguero (with Gabriel Jesus as able backup), you'll be hard-pressed to find a more stacked team. Even the bench has players that offer a different variety of attack if you need to spice things up (Marez for Silva to add pace at the expense of passing vision).
Not only this, but City's default formation and tactics are strong too, especially if you enjoy playing hard, pressing fast and maintaining possession.
As long as you can check your loyalty at the door (sorry United fans), City is easily one of, if not the best pick in the game. They won the domestic treble last year in England for a reason.
Liverpool (ATT 86, MID 83, DEF 84)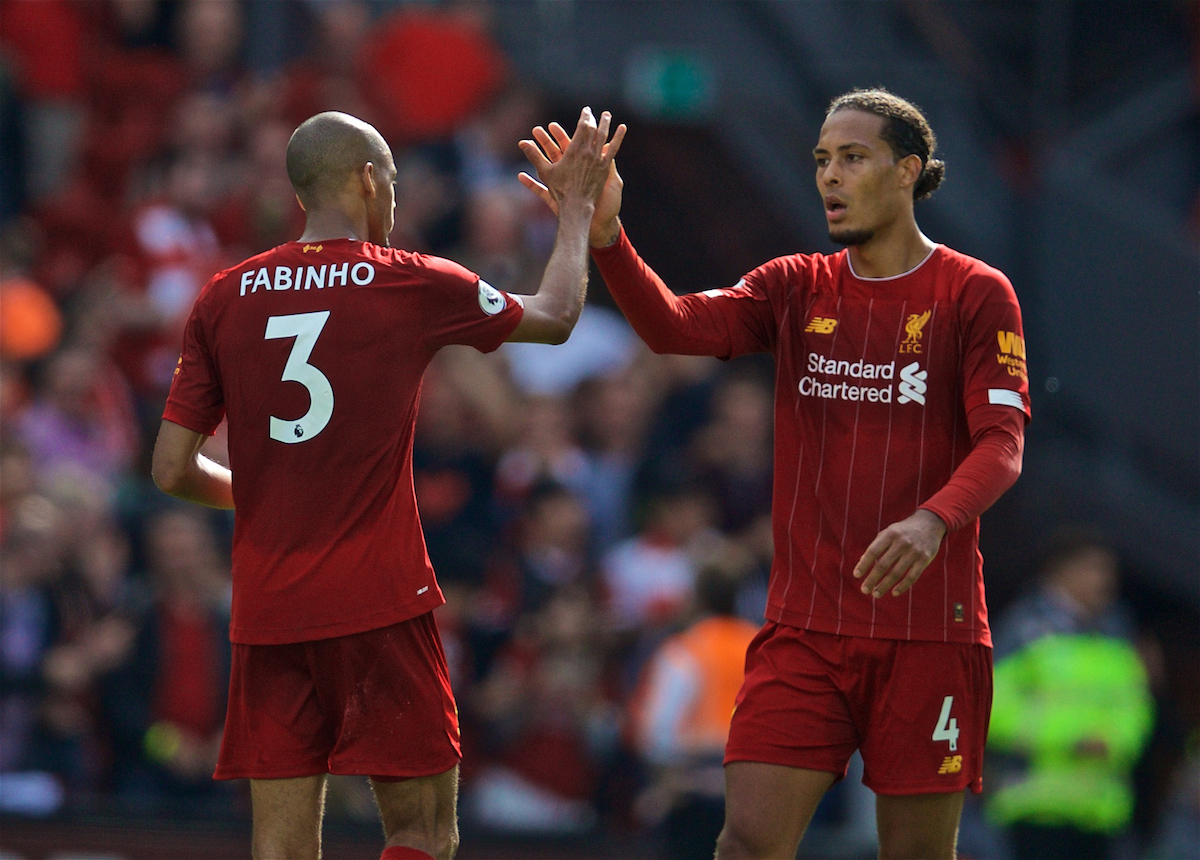 The champions of Europe are also an excellent pick for players looking for a team that can blitz defenders with pace and skill.
A front line of Mane, Salah and Firmino is one of the best in world football. Liverpool's tactics line up to exploit the qualities of all three players, as Mane and Salah have the wonderful ability to cut inside and carve defenses open as Firmino works to pivot the two perfectly while also getting forward himself when the opportunity arises.
Add to that the world's best centre back in Van Dijk with two of the best young fullbacks in the world in Robertson and Alexander-Arnold, and a very solid midfield and Liverpool will be a prime pick.
Barcelona (ATT 89, MID 85, DEF 85)
While the best players are beginning to show their age, Barcelona has always been a brilliant team to play with, and the trend continues here. A team incredibly gifted with the ball and one that thrives on the possession-based play, Barcelona's key players are still here and still perform very well.
Suarez is one of the best finishers in the league, Frenkie De Jong adds quality and youth to the midfield with the aging, but still, excellent Rakitic and Vidal, the defense is steady as a rock and Messi is, well, Messi.
Perhaps not as physically dominant as the other teams on this list, but when the opposition are forever chasing your shadows, who cares?
Juventus (or Piemonte Calcio) (ATT 87, MID 83, DEF 84)
Having added some excellent additions to their team over the summer, Juventus (or Piemonte Calcio as they are known this year thanks to PES) have a strong team that competes across the field. A young, strong and swift defender in De Ligt to backup the veterans Chiellini and Bonucci. A technical and physical powerhouse in midfield with Pjanić and free transfers Ramsey and Rabiot, and a front line that makes the most of still fabulous at 35 Cristiano Ronaldo, Paolo Dybala and target man Manzukic, you've got the makings of an Italian team that has dominated Serie A for a very long time.
Not so much for those that like to burst defenses, picking passes and smart tactical attacking football is where Juventus excel. Use the intelligence of your frontmen to create chances, and you'll soon have online opponents shaking in their boots at the Old Lady.