Roblox Treasure Quest codes (November 2022)
Treasure and quests await.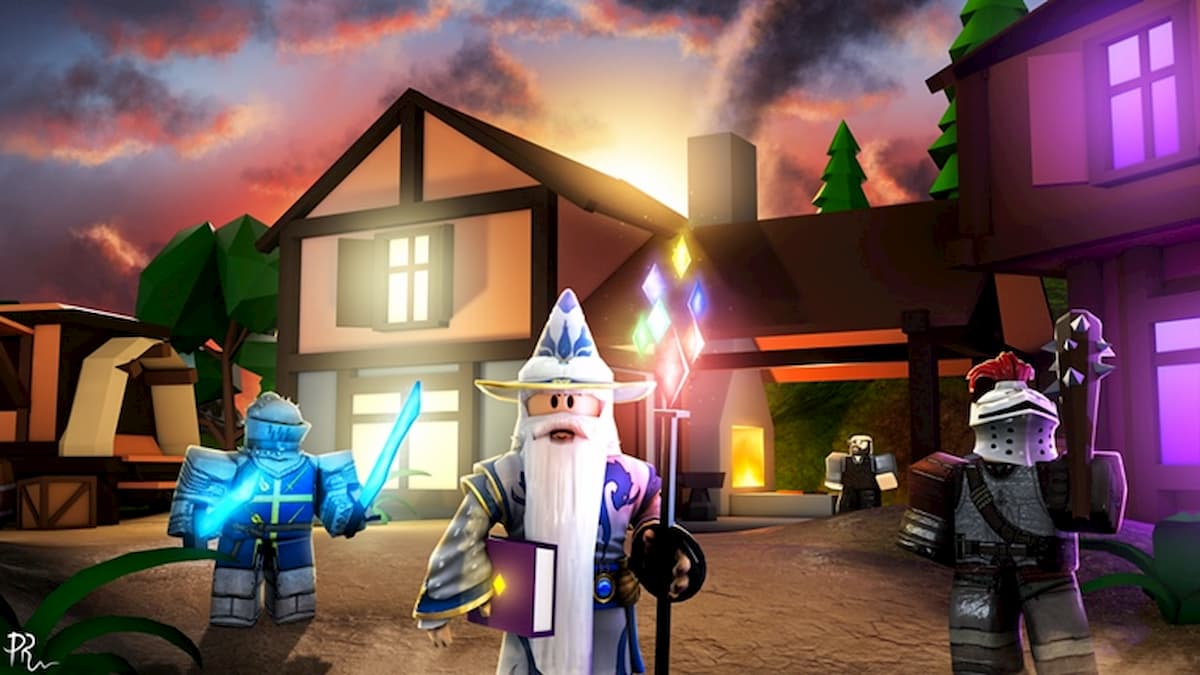 Do you want to explore a world full of treasure and adventure? Roblox Treasure Quest has everything you could want. There are epic stories to undertake, unique quests, treasure to steal, rewards, and bosses to fight if they get in your way. You and your friends can work together to earn new gear to fight even more powerful monsters, and earn a variety of useful items.
How to redeem Roblox Treasure Quest codes
When you're ready to redeem any of the codes you have for Roblox Treasure Quest, jump into the game to get started. All you have to do is find the Twitter icon on the right side of the screen, and click on it. A small pop-up will appear, and you can type in any of the codes you want to redeem to receive beneficial items.
Active Treasure Quest codes
Last checked: February 3, 2023

Added new code.
SEASON4—Redeem for a Speed Potion (New)
WAVEDEFENSE — Reward: Speed Potion (New)
ARCHER — Reward: Archer potion
HAPPYHOLIDAYS3 — Reward: Best Gift Ever Skin
SPOOKYTIME — Reward: a skin chest
thx_for300klikes — Reward: an XP potion
TQ3YEARS — Reward: Three & Free
PRIDE — Reward: the Pride Flag
BRIGHT&SUNNY — Reward: a Speed Potion
GOODLUCKPLZ!!! — Reward: a Luck Potion
MONOLITHRETURNS — Reward: a Luck Potion
SPRING2022 — Reward: a Luck Potion
verycoolcode — Reward: Gold Potion
SAUCE — Reward: an XP Potion
RATIO — Reward: a Gold Potion
AMOGUS — Reward: a Speed Potion
QUIRKY — Reward: a Lucky Potion
WHOASKED — Reward: an XP Potion
BOOST — Reward: a Gold Potion
NOOB — Reward: a Gold Potion
ICYBOI — Reward: an XP Potion
BOZO — Reward: a Gold Potion
STRONK — Reward: a Damage Potion
WHAT — Reward: Luck Potion
DRIP — Reward: Speed Potion
BLIZMID — Reward: n Avalanche weapon
PAUSE — Reward: Luck Potion
POG — Reward: XP Potion
SECRET — Reward: Gold Potion
WHAT — Reward: Luck Potion
Expired Treasure Quest codes
SHOPUPDATE — Reward: Speed Potion
RIPBRIGHTBEACH — Reward: Luck Potion
VACATION — Reward: Unique Potion
SUMMERTIME2021 — Reward: XP Potion
TQ2YEARS — Reward: Two & Through
300MILLIONVISITS — Reward: earn 10 Backpack Slots
SUPERSUNNY — Reward: Luck Potion
MINESHAFT — Reward: Hat Chest
UPDATEHYPE — Reward: Color Chest
LUCKYLUCKYLUCKY — Reward: luck potion
HAPPYEASTER2021 — Reward: XP potion
REWRITE3 — Reward: Luck Potion (NEW)
REWRITE2 — Reward: n XP Potion (NEW)
REWRITE1 — Reward: 10 Backpack slots (NEW)
THANKSFOR250M_1 — Reward: 250 Million Effect
THANKSFOR250M_2 — Reward: Luck Potion
KNIGHTMARE — Reward: n XP Potion
POISONPRISON — Reward: Luck Potion
BOSSFIGHT — Reward: Luck Potion
SPOOKY — Reward: Luck Potion
HAUNTED — Reward: Luck Potion
FRANKENSTEIN — Reward: Luck Potion
ABYSS — Reward: Luck Potion
DOMINUSGRIND — Reward: Luck Potion
samurai — Reward: Luck Potion
2hourluck — Reward: Luck Potions
area51 — Reward: Luck Potion
plzgivemythical — Reward: Luck Potion
summerishere — Reward: Luck Potion
luckluckluck — Reward: Luck Potion
ultimaterarity — Reward: Luck Potion
mythicalplz — Reward: Luck Potion
imfeelinglucky — Reward: Luck Potion
halloweenupdate — Reward: Luck Potion
NEWLOBBYHYPE — Reward: Luck Potion
brightbeachisback — Reward: Luck Potion
shoprevamp — Reward: Luck Potion
PROTECTOR — Reward: Luck Potion
FIERYFORTRESS — Reward: Luck Potion
SCROLLSHYPE — Reward: Luck Potion
BIGBOOST — Reward: Luck Potion
omgrobots — Reward: Luck Potion
coralrevamp — Reward: Luck Potion
sewersrevamp — Reward: Luck Potion
naughty — Reward: Luck Potion
nice — Reward: Luck Potion
update14 — Reward: Luck Potion
luckfordays — Reward: Luck Potion
spookyseason — Reward: Luck Potion
HYPERFROST — Reward: Luck Potion
COCONUT — Reward: n XP Potion
PALMTREES — Reward: n XP Potion
GHOUL — Reward: n XP Potion
ZOMBIE — Reward: n XP Potion
DANGERDEPTHS — Reward: n XP Potion
NEWGAMEMODE — Reward: n XP Potion
ENDLESSUNCAPPED — Reward: n XP Potion
XPPOTION — Reward: n XP Potion
update10 — Reward: n XP Potion
update11 — Reward: n XP Potion
2hourexp — Reward: XP Potions
ufo — Reward: n XP Potion
update9 — Reward: n XP Potion
newdungeonhype — Reward: n XP Potion
ilovexp — Reward: n XP Potion
METEORBLAST — Reward: XP Potion
shellgrind — Reward: XP Potion
summertime — Reward: XP Potion
2NEWABILITIES — Reward: XP Potion
UPDATE22 — Reward: XP Potion
UPDATE21 — Reward: XP Potion
EGGHUNT2020 — Reward: XP Potion
UPDATE20 — Reward: XP Potion
hi — Reward: XP Potion
update19 — Reward: XP Potion
UPDATE18 — Reward: XP Potion
junglerevamp — Reward: XP Potion
icecold — Reward: XP Potion
update16 — Reward: XP Potion
winterishere — Reward: XP Potion
peppermints — Reward: XP Potion
update15 — Reward: XP Potion
evenmorexp — Reward: XP Potion
autumn — Reward: XP Potion
experienceboost2 — Reward: XP Potion
experienceboost — Reward: XP Potion
pumpkincarving — Reward: XP Potion
update12 — Reward: XP Potion
SUNSHINE — Reward: n XP Potion
FEDERATIONGRIND — Reward: Luck Effect
localization — Reward: Random Effect
blackbelt — Reward: Random Effect
givemelevels — Reward: Random Effect
happy4thofjuly — Reward: Random Effect
update7 — Reward: Random Effect
reepotion — Reward: Random Effect
endlessmode — Reward: Random Effect
i<3effects — Reward: Random Effect
randomeffect — Reward: Random Effect
anothereffect — Reward: Random Effect
hypehype — Reward: Random Effect
pearlhunt — Reward: Random Effect
ranoutofideas — Reward: Random Effect
king — Reward: Lightshow Effect
cavesrevamp — Reward: n Effect Potion
newmonstershype — Reward: Random Reward
bossanubis — Reward: 500 Gold
newdungeon — Reward: 500 Gold
desertcactus — Reward: 500 Gold
officialrelease — Reward: 500 Gold
update1 — Reward: 500 Gold
treasure — Reward: 500 Gold
freecoins — Reward: 500 Gold
ilovesales — Reward: Gold Potion
beefy — Reward: Health Potion
bestcostume — Reward: Health Potion
purehealth — Reward: Damage Potion
trueninja — Reward: Damage Potion
puredamage — Reward: Damage Potion
stronk — Reward: Damage Potion
sinistereerie — Reward: Damage Potion
ilovegold — Reward: Gold Potion
goldrush — Reward: Gold Potion
candyquest — Reward: Gold Potion
yummycandy — Reward: Gold Potion
SUMMERPART2 — Reward: Gold Potion
update8 — Reward: 5 Backpack Slots
i<3storage — Reward: 5 Backpack Slots
extrastorage — Reward: 1 Backpack Slot
10storage — Reward: 10 Backpack Slots
ilovexmas — Reward: 5 Backpack Slots
BANKSLOTS — Reward: 25 Bank Slots
hugeupdatesoon — Reward: 10 Bank Slots
SPRINGTIME — Reward: 10 Bank Slots
THANKSFORPLAYING — Reward: 5 Backpack Slots
freestorage — Reward: 1 Backpack Slot
newabilities — Reward: Random Potion
freepotion2 — Reward: Random Potion
randompotion — Reward: Random Potion
anotherpotion — Reward: Random Potion
alien — Reward: +1 Level
i<3levels — Reward: +1 Level
updatesoon — Reward: +1 Level
update2 — Reward: +1 Level
sugarquest — Reward: +1 Level
levelup — Reward: +1 Level
freelevel — Reward: +1 Level
EASTER2020 — Reward: +1 Level
FREECOSMETIC — Reward: White Mecha Cosmetic
DREGGONSBREATH — Reward: 4 Quest Skips
questskips2 — Reward: 4 Quest Skips
questskips — Reward: 4 Quest Skips
ONEYEAR
millionmembers
LIVEOPS — Reward: XP Potion
i<3candycorn — Reward: 25 candy corn