Next week's update for Destiny 2 overhauls the Eververse store
The way you earn cosmetic rewards will be changing in this week's upcoming 1.2 update for Destiny 2. The update will bring a slight overhaul to The Eververse store.
A new addition called Prismatic Matrix will give players more control over how they earn cosmetic items, offering a more predictable path each week that guarantees access to specific items and drops fewer duplicates.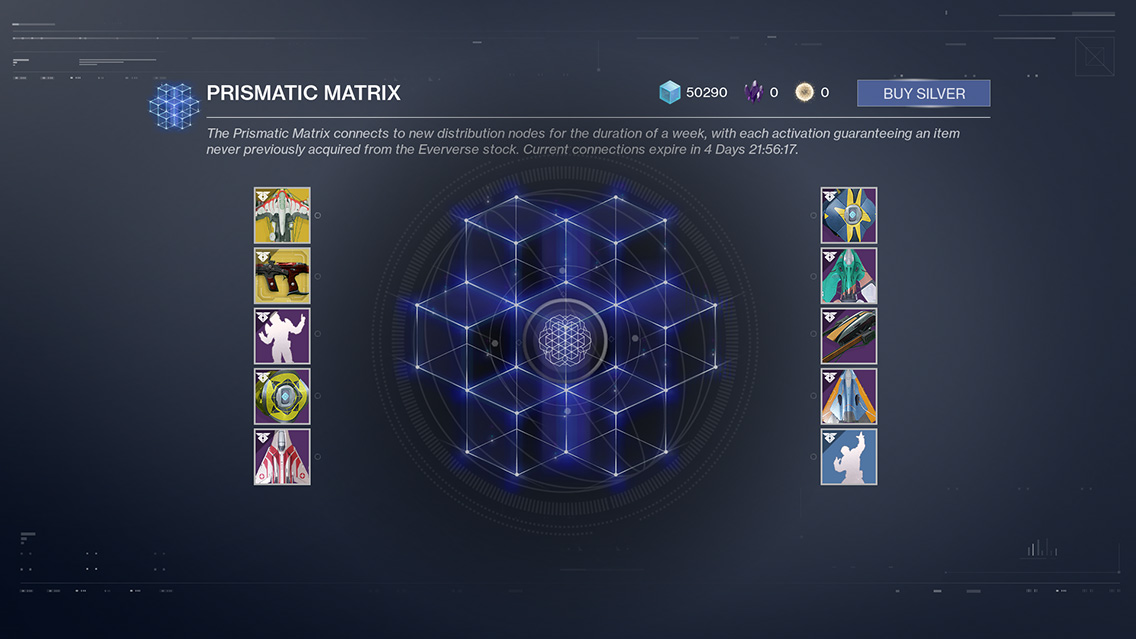 Each week, the Prismatic Matrix will feature 10 Eververse items from season three. Each item within the Matrix is on a "knockout list," meaning that every player is guaranteed to earn all of the items for any given week by the tenth time the Matrix is activated.
When you earn an item via Bright Engrams, Bright Dust, or previous Matrix activations, an item will be knocked off the list, so you will not earn it again and get a duplicate drop. With each week's first level-up, you will earn a Prismatic Facet. This allows you one free usage of the Matrix, but Facets can also be purchased for 200 Silver each.
Bright Engrams can still be earned in the same ways—by leveling up in-game, or by purchasing them. Bright Engrams will remain the same, offering the chance at any number of random loot drops. The Matrix is just another option to give players a chance to earn items in-game.
Season three of Destiny 2 kicks off on May 8, alongside the Warmind expansion.