Developer Marvelous's upcoming Nintendo Switch mech game, Daemon X Machina, was the subject of today's Nintendo Treehouse during E3 2018.
A frantic battle took place in a sun-drenched industrial cityscape out in the desert during the gameplay footage, showing off each mech's powerful arsenal of weapons and how each can be used to wipe out advancing enemies throughout each level. One particular focus of the presentation was the unique way you can continue to customize your mech, even in the heat of battle.
Destroying an enemy and picking something up from it is the main concept of the game. You can pick up equipment, weapons, and other items from enemies in real time as you fight through each area. You have five icons at the top of the screen at all time, shown at the top of the screen—your body parts. If one part of your mech is destroyed during battle, you can just pick up a new item and replace it on the fly. If you see something that you want from an enemy, you'll need to defeat them and just take it as your own.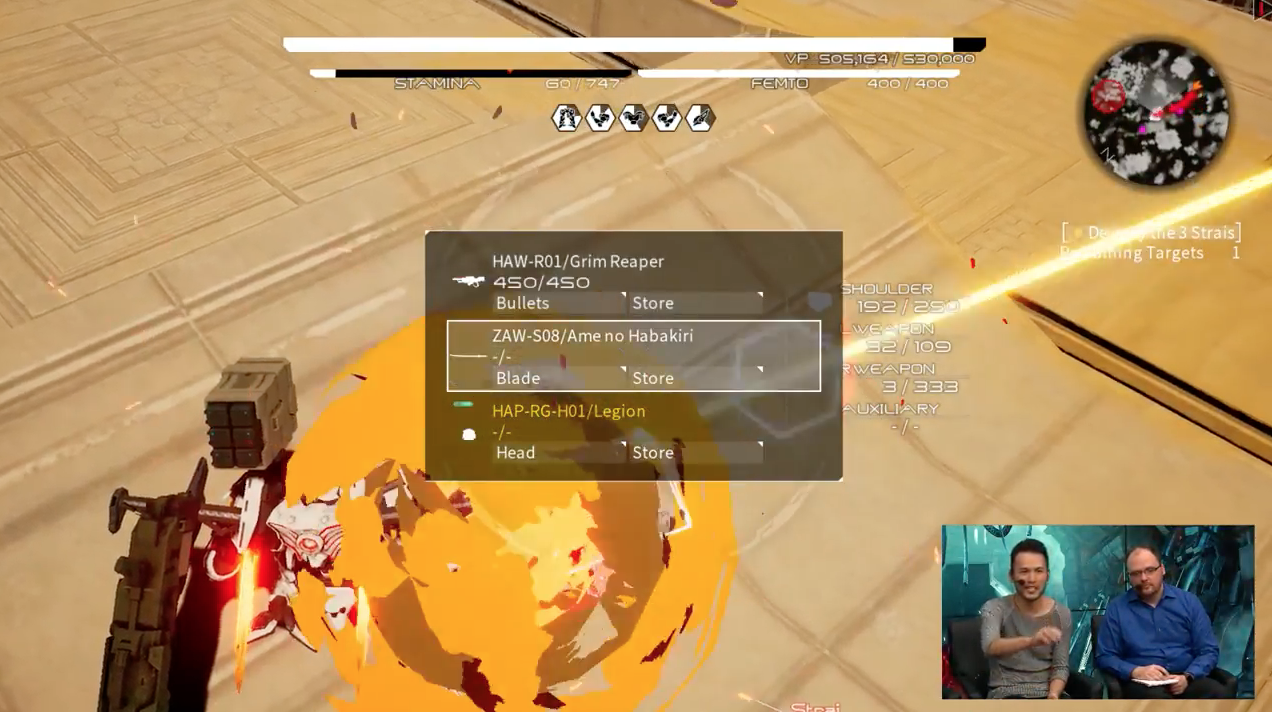 After each level, you'll receive a report of the weapons and items picked up during battle. You can use them on the spot during battle, or take them back to the hangar with you. By defeating an enemy, you can build your stores of items to make the game a bit simpler for you, whether it's inside of battle or out. 
Your character is an avatar that you've created, so the theme of creation in the game runs deep. There's also a fairly complex layer of strategy involved when it comes to rebuilding your loadout mid-fight, as well. 
Daemon X Machina is coming to Nintendo Switch in 2019. No release date was revealed just yet for the game.