Breath Of Wild Is The Highest Selling Zelda Game In Japan In 19 Years – Report
Breath of Wild has gained a massive success and it is on verge of breaking records of all Zelda series game released previously. According to Wikipedia Breath of Wild is the second best selling game in UK and US during the initial weeks of its release. Switch version of Breath of Wild has exceeded 4.70 million copies worldwide.
The story doesn't end here, Breath of Wild has turned into highest selling Zelda game in past 19 years in Japan. A short analysis on the same is first updated on ResetEra forums where user Ishaan had shared a insight on the success of Breath of Wild against Zelda's previous highest grossing titles. According to the thread Breath of Wild sold around 957,752 retail units last week in Japan that is from 14 Jan to 20 Jan 2018. The above figure doesn't't indicate the digital version.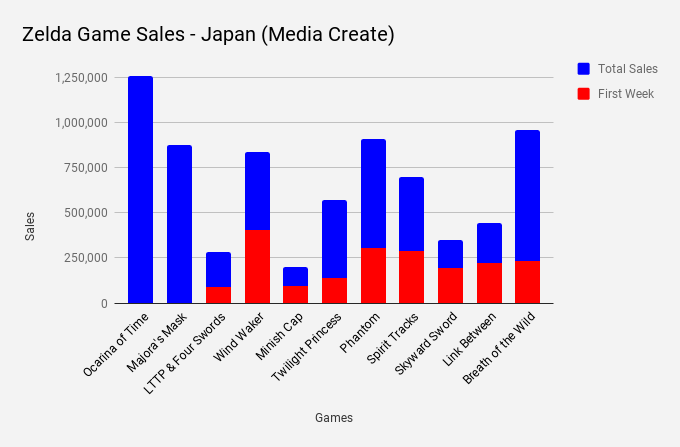 The user has compared previous Zelda title like Ocarina of Time that sold approx 1.25millions in Japan and Phantom Hourglass sold around 907,821 units in 2007. Above is a short graph that represents the sales figure of various Zelda games. No doubt Breath of Wild is the highest-selling Zelda game since 1998 in Japan.
Zelda Breath of Wild has is a clear winner in Japan and still, the game is nicely crawling up. It looks whoever has Nintendo Switch would always prefer to go for Breath of Wild in its collection.