Crystal Dynamics Hires Uncharted The Lost Legacy Writer To Work On The Avengers Project
The two big upcoming projects that Square Enix is currently publishing is the new installment in Tomb Raider video game franchise and Avengers (video game). We don't know much about the next game in Tomb Raider video game franchise, rumors and multiple reports on internet states that it is going to be called Shadow of the Tomb Raider. About the Avengers Project, the only thing we know right now is that Crystal Dynamics is working on it (it is the same developer that worked on the Tomb Raider and Rise of the Tomb Raider: the last two games in the Tomb Raider series).
Today, we received an interesting update – Crystal Dynamics added a new member to their team that is working on Avengers video game – Shaun Escayg: the man who worked as a Writer and Co-Director on the Uncharted: The Lost Legacy (the standalone DLC for Uncharted).
The official announcement of it came from Shaun Escayg himself via Instagram (check out the screenshot of his post below):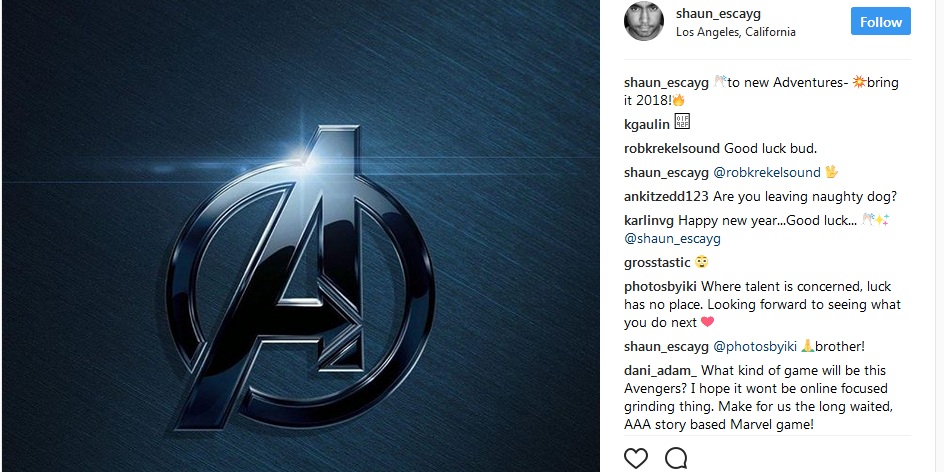 Uncharted: The Lost Legacy has been one of the best games of 2017. It's pretty clear that Shaun Escayg is a great addition to the development team behind Square Enix's Avengers video game.