Xbox One Control Layout | Devil May Cry 5 Demo
At The Game Awards 2018, Phil Spencer and Geoff shared a new gameplay trailer of Devil May Cry 5, and announced that a playable demo of the game will go live on December 7 exclusively for Xbox One owners. If you guys missed out on the announcement then you watch it below.
​
The good news is that this much awaited playable demo of Devil May Cry 5 is now available for download worldwide. The size of the demo build is 7.57 GB, and it will be available until January 6, 2019.
You guys can check out the Devil May Cry 5 Demo Control Layout.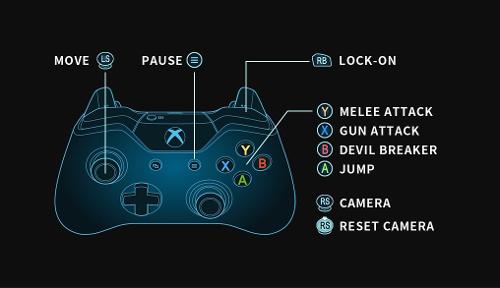 In addition to this, an official Devil May Cry 5 Demo manual just went live on the game's official website which carries a lot of details about the things that players can do in the demo for example, abilities and how to perform them.
There is no word from Capcom on whether this playable demo will be made on other platforms or not, but Phil Spencer and Geoff Keighley used the term coiming "first" on Xbox One so there is hope that Capcom will release the demo on other platforms after January 6.
Devil May Cry 5 comes to Xbox One in Spring 2019 with Xbox One X Enhanced, HDR, and 4K capabilities! The devil you know returns in the most over the top, technically advanced, utterly insane action experience of this generation. Play the demo first on Xbox One, December 7th!