GamesDoneQuick reveals the date and location for SGDQ 2018
AGDQ 2018 has come to an end after a week of great speedruns, raising over $2 million for the Prevent Cancer Foundation.
With AGDQ out of the way, fans of the popular Twitch speedrunning marathon will be looking ahead to the summer, when Summer Games Done Quick (SGDQ) 2018 begins.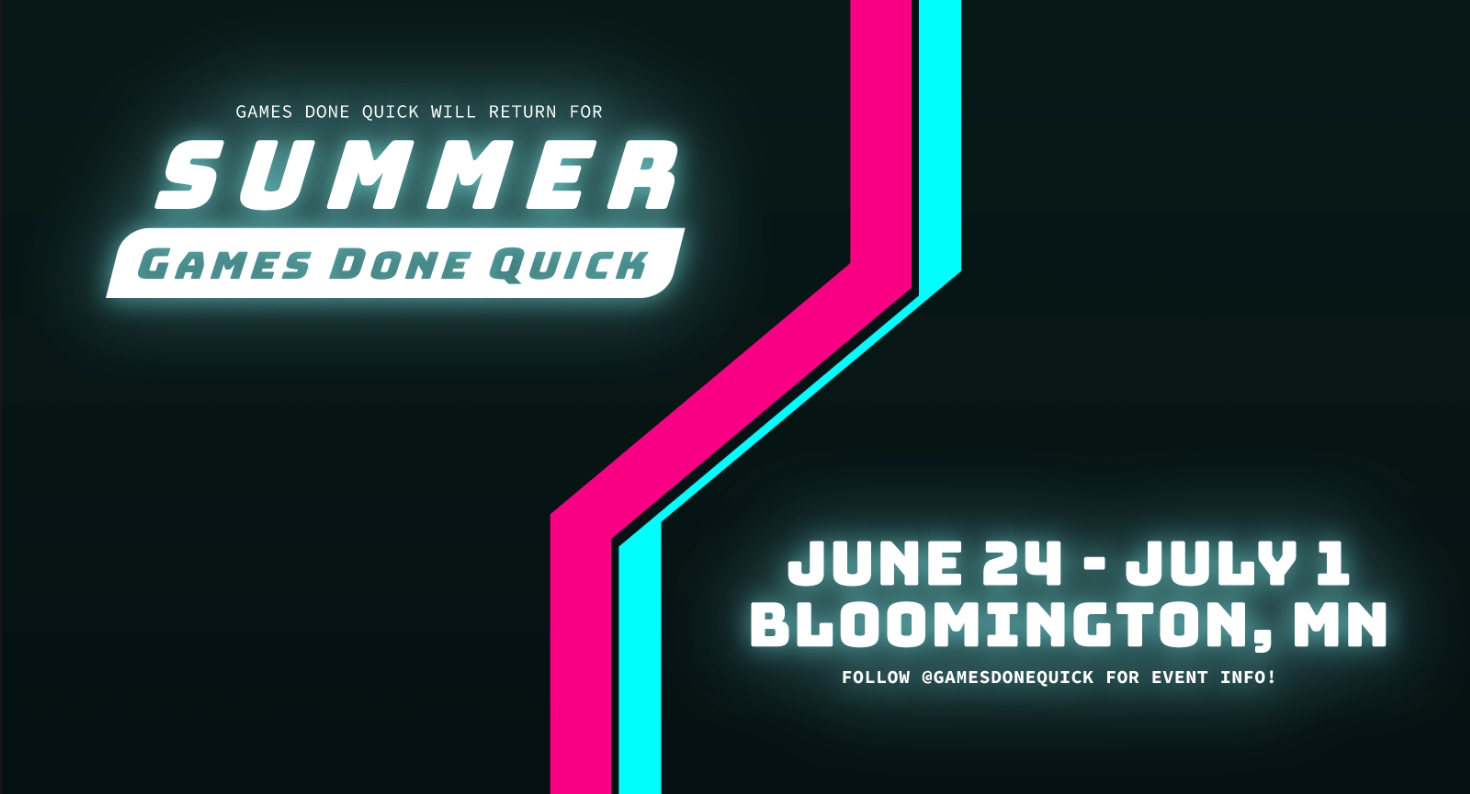 At the end of AGDQ, GamesDoneQuick announced that SGDQ will take place from June 24 to July 1 in Bloomington, Minnesota. GDQ has not yet given the exact details on where the event will be held—other than the city—at this time.
AGDQ and SGDQ are charity speedrunning events hosted by GamesDoneQuick twice a year. The events bring thousands of viewers and hundreds of speedrunners together all in the name of charity. The GDQ marathons have raised over $10 million for various charities so far, with no end in sight.
This is the first time that SGDQ will take place in June. The event has primarily happened during July and August over the past few years. This will also be the fourth year in a row that SGDQ will be in Minnesota after changing venues from Denver, Colorado in 2014.
It's currently unknown which charity SGDQ will be created for, but it's expected to be Doctors Without Borders, which has been the main charity of SGDQ since July 2013.