Xur has one of Destiny 2's best PvE Hunter helmets this weekend
We are 18 days away from Destiny 2's next big update, and 25 days away from the Forsaken expansion. Sept. 4 will be a big date to look forward to, because new Exotics will be added to the game to refresh the stock of Xur, Agent of the Nine. For now, though, we're stuck with his old wares.
Let's take a look at what Xur's got on offer for the weekend of Aug. 10.
Where is Xur?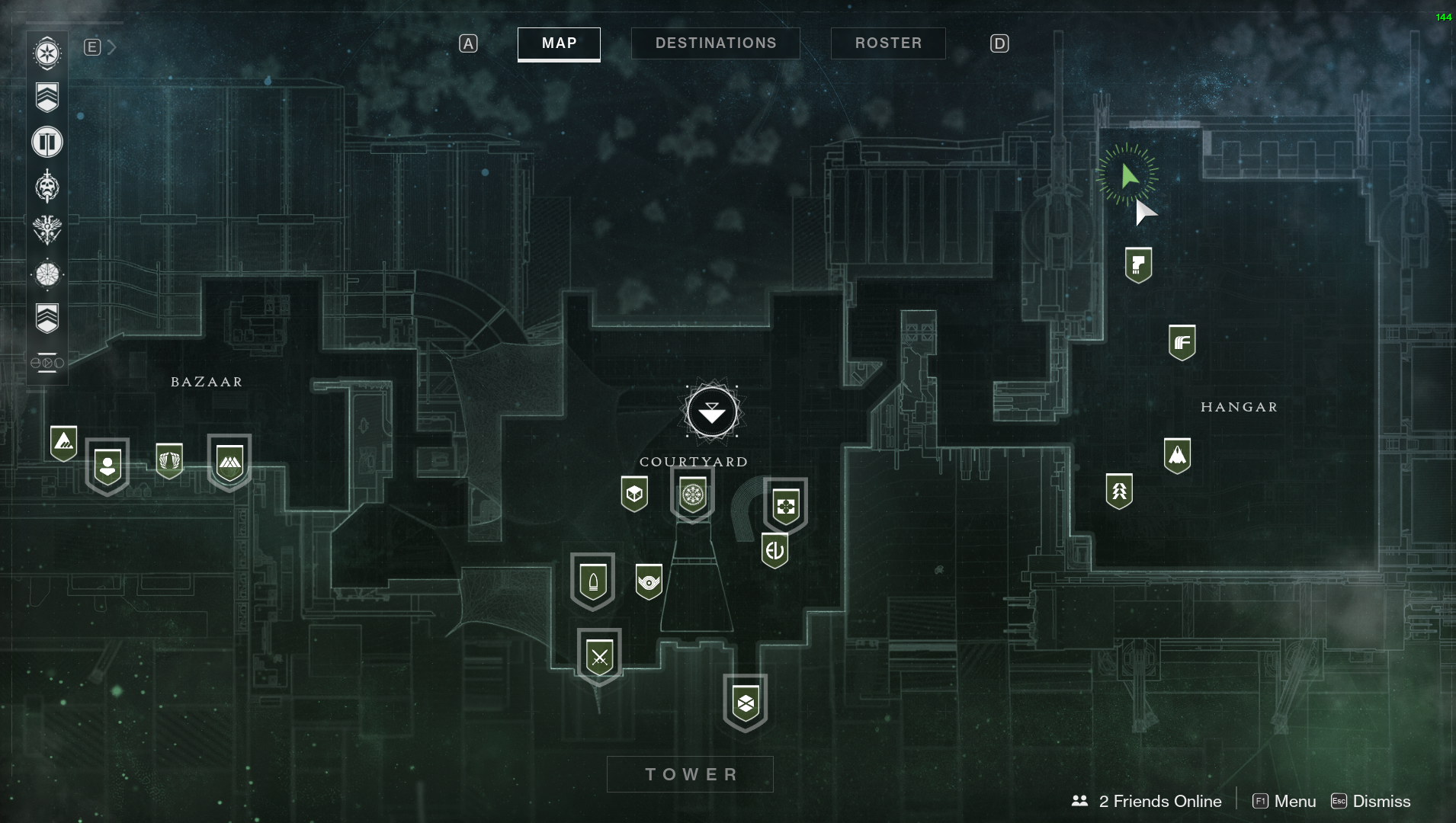 Xur is in the Tower this week. He's in the Hangar section, behind Dead Orbit's Arach Jalaal.
This week's weapon is Prometheus Lens. This gun is a solar trace rifle that fires a beam that generates a damaging heat field that grows while the weapon continues to fire. It's on sale for 29 Legendary Shards.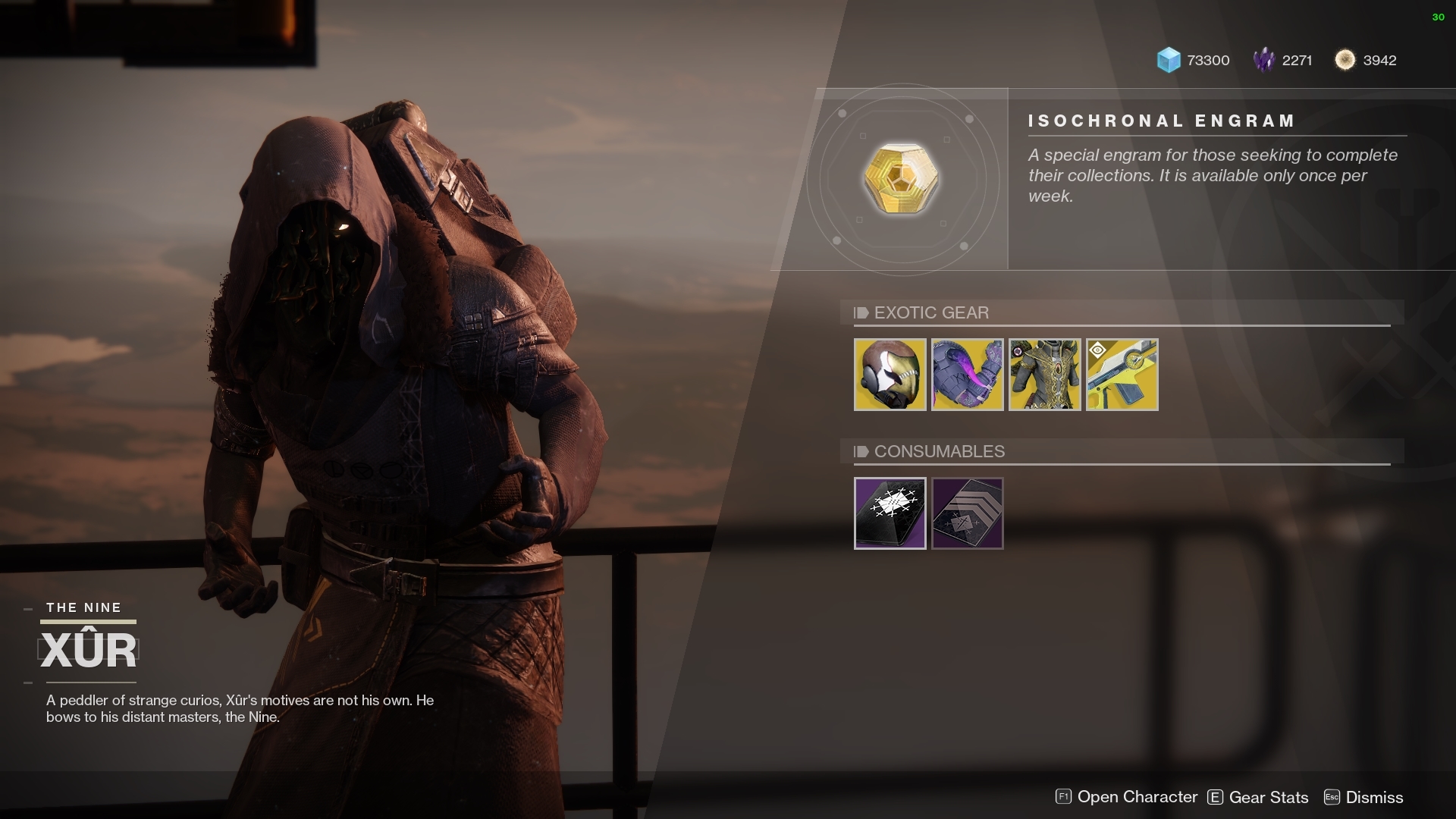 This week's Hunter armor is a must-own—The Exotic helmet Celestial Nighthawk. This helm modifies the Golden Gun super to fire a single, high-damage shot. Enemies eliminated by the shot explode. This armor is very useful for taking down high-HP enemies. It costs 23 Legendary Shards.
Titans get Doom Fang Pauldron this week. These gauntlets give super energy on Void melee kills, and while Sentinel Shield is active, melee kills recharge your grenade and grenade hits extend your super. They cost 23 Legendary Shards.
For Warlocks, Xur has Wings of Sacred Dawn. This is a chest piece that, when Dawnblade is equipped, allows you to suspend in midair while aiming down sights. Precision hits (headshots) on enemies will extend the float duration. It costs 23 Legendary Shards.
It won't be long now, Guardians. We're only a few weeks from brand new items being for sale by tentacle-face.