How to design a Stream Starting Soon screen for Twitch
Get your viewers ready for what is to come.
Streaming on Twitch requires you to wear a lot of different hats. You have to be a performer, an accountant, and your own technical support team. Having a Starting Soon screen can give you a little bit of a buffer between the moment when your community gets the notification that you're going live and when you're ready to turn your camera on. However, creating one can be a bit more involved than it first appears.
How to create a Starting Soon screen for your Twitch stream
A Starting Soon screen gives you a few minutes to get the last bits of your stream ready before you start playing in front of your community. Whether you've got a passion for graphic design or not, making one can be as complicated or as simple as you want to make it.
Setting up a scene in OBS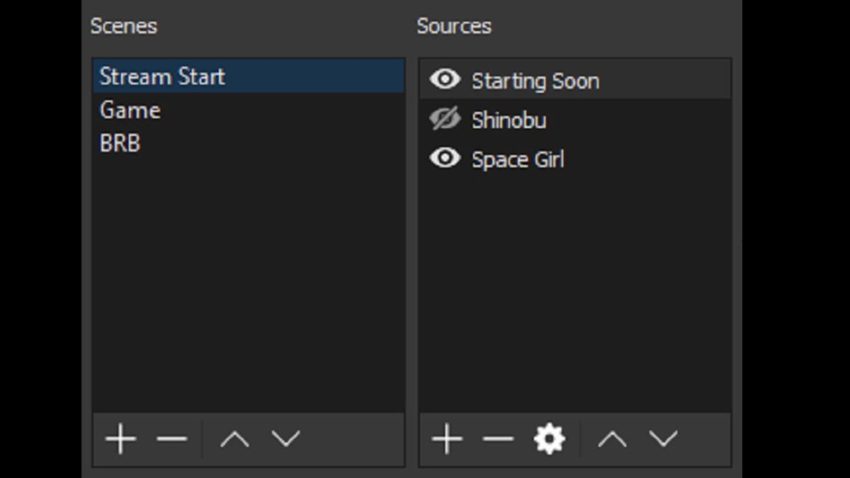 If you're using Open Broadcast Software – known as OBS – then setting up a new scene is quick and easy. Create a new scene that will serve as your Starting Soon screen, naming it something that will be easy to remember when you're running late and still struggling to sort out the inevitable technical issues. Add Sources such as images and audio to the Scene. Set the background image as what you want to use (more on that a bit later), and then be sure to have your microphone muted on this scene by default. No sense risking a hot mic situation if you can avoid it.
Once your scene is running, and your audio is sorted, you can go live and let your community know you'll be starting your stream shortly. What your community see will depend heavily on your branding and how much time or money you want to spend on your Starting Soon screen. The important thing is that your image looks good at a standard resolution of 1920 x 1080 pixels. You can scale it down if you want to add a border or make any changes to it, but having your image at that size will give you a good starting point.
Ready-made Starting Soon screens
If you don't have an eye for visual design, you can find plenty of options online for Starting Soon screens that you can pay a bit of money to use on your stream. Some are free, while some of the more involved designs will require you to pay a small amount for them. These kinds of screens are generic and widely used, so they won't make your stream stand out from the crowd, but they will fit any budget, making them a good choice for streamers starting out.
Customized Starting Soon screens
The other option for your Starting Soon screen is to have someone with graphic design experience create a one-of-a-kind screen for you to use. This can be yourself if you have that talent or, if you have a bit of money to spend, you can commission an artist to create the screen for you. Twitter is awash with artists who make their living off of creating such custom pieces for content creators, so finding one with a style that suits your branding won't be a massive undertaking.
Your best bet is to visit the Twitch pages of your favorite streamers. Check what their Starting Soon screen looks like; often, they will say on Twitch who designed their screens, making it easy to track them down and contact them.
A Starting Soon screen is just one way to make your stream stand out. If you want to unlock the potential of bots like Moobot, here's how to make Moobot bring your stream to life.