No Honor Amongst Thebes – AC: Origins The Curse of the Pharaohs Walkthrough
No Honor Amongst Thebes Main Quest unlocks after you meet Merti at the temple and she tells you about investigating the black market area. It is a Level 44 Min quest which will reward you 2000XP. You will have to locate an invitation to the auction for locating the artifact.
No Honor Amongst Thebes Walkthrough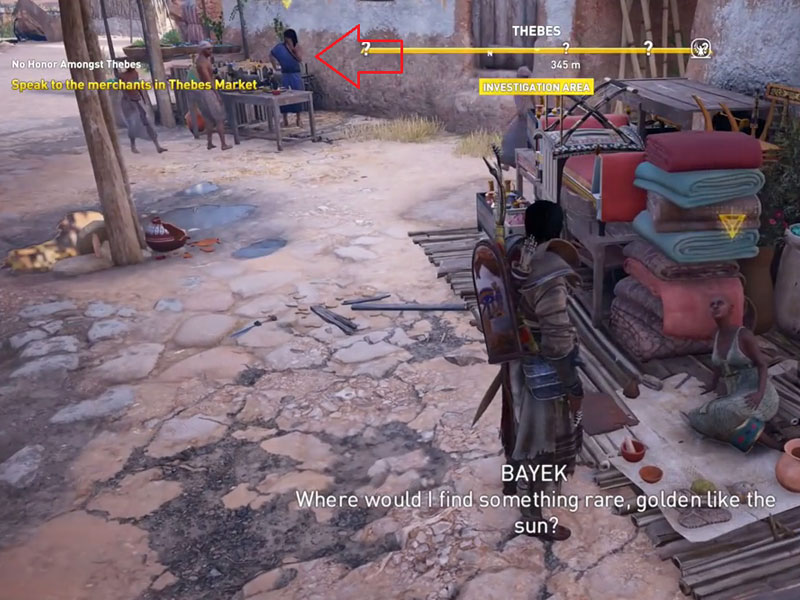 Reach the market, and scan you will see marker over the heads of few traders around. You will see the yellow marker on the head of merchants, talk to the one on the left of a women merchant who is sitting on the ground. He is the one you will share info about what you are looking for. Saimun the merchant will tell you to follow you, in between, you will be attacked by some thugs. Fight with them and then meet Siamun.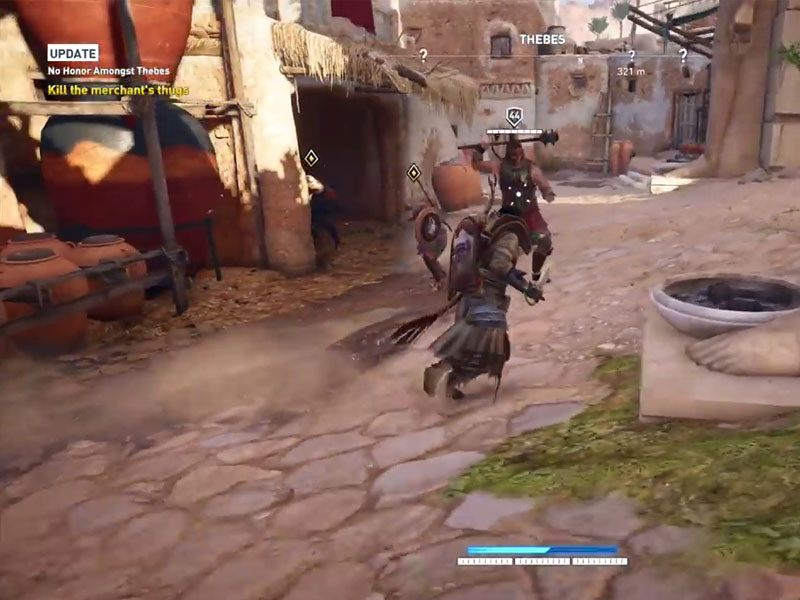 There will be three thugs who will attack two are smaller and one is a Level 44 enemy. Having a shield will help you as the smaller one will shoot arrows. Try killing the big one first and then go for the others. Talk to Siamun and he will tell you about an invitation for auction.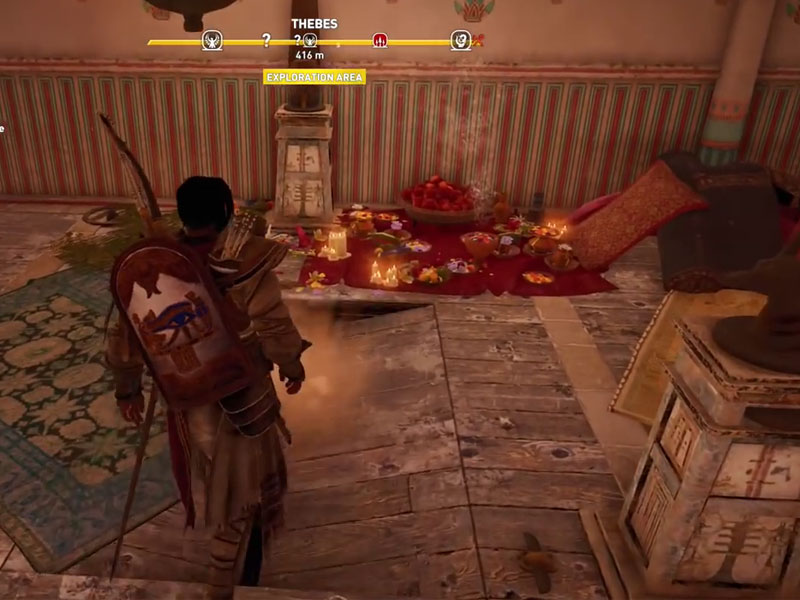 Next use the eagle vision locate the gambling site. After visiting the place there will be a cutscene, and later you will have to fight with few thugs. After killing them talk to the women once again and you will get the location of invitation at Tahemet's house. The door is closed, climb up and you will find an entrance from the backside. Go down and you will find two Jackal statue. Rotate them so that they face each other and walk near another one in the center. Go down and look on the left side near scrolls, you will find the invitation. This completes the quest and you will earn 20000 XP.
You can read our walkthrough on the next main quest The Lady of Grace or you can also read our Assassins Creed Origins Wiki guide which carries complete Campaign Walkthrough, Tips and Tricks, Collectibles Location, How-To guides and many more things.