Overwatch Experimental Card and Hero Pools explained
A look into the two new major changes coming to Overwatch.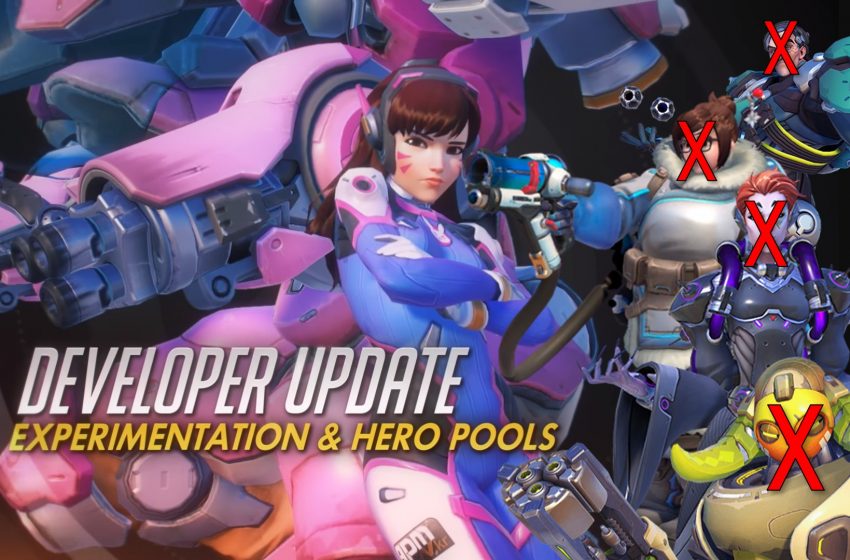 Two major changes are coming to Overwatch in the next update, all based around the player base's desire to see the meta of the game and heroes change more drastically and more frequently.
One of these changes, the Experimental Card, will be a temporary new choice on the main screen. The other major change, Hero Pools, will only affect competitive.
The Experimental Card
Right now, the main cards in the game are Quick Play, Arcade, Competitive Play, and Game Browser for custom games. This new update is going to add a new card to the selection screen called "Experimental."
The card will not appear all the time, but when it does, you will be able to test out new features and changes the Overwatch team is testing or working on. They were sure to let us know that not all of the tested features will make into the game.
This can include hero balance changes, tweaks to certain kinds of game modes, and more.
This mode will be different from the Public Test Realm (PTR) for three major reasons:
Wins in experimental will count toward future event challenges similar to the Nano Cola D.va challenge or the weekly challenges in bigger events.
The changes in experimental will happen much more frequently and be less planned out/seemingly permanent than in the PTR.
Because it is directly in the game, console players will finally have the ability to test out changes, as the PTR is only available on PC.
Hero Pools
Hero Pools have been asked for for a long time by players, meaning that there will be times that certain heroes are taken out/banned from the meta. The way this is being implemented into Overwatch is that when playing competitive, every week there will be a new selection of heroes that are not playable at that time.
The example given by Jeff Kaplan was that Sigma, Orisa, Moira, and Mei may all be removed from the Hero Pool, and you will not be able to play them. Of course, they will still playable in Quick Play, Arcade, and other non-competitive game modes.

Since it is competitive, Hero Pools will also be implemented in the Overwatch League games, which could have a big impact on the pro meta.